For anyone who has grown tired of perpetually swiping left and is daydreaming of a better online dating match, take note of this new dating app on the scene. The League debuted in San Francisco in November 2014, and launched in New York in May 2015. The app's founder, Amanda Bradford shares her story of building an online space for ambitious singles and reveals the lessons she's learned about the dating app industry.
After the end of a five year relationship, Bradford found herself navigating the digital dating scene for the first time. She quickly grew frustrated with apps that based compatibility on appearance and ignored substance, so Bradford set out to build her own dating app. With an undergraduate degree in computer science, Bradford's technical background enabled her to write basic algorithms for screening and matching, as well as serve as product manager and site designer.
Like Love in Business School
The League's target audience is inspired by the community Bradford encountered in business school. At Stanford, Bradford found herself surrounded by interesting and ambitious people with diverse backgrounds and passions.
"That environment really inspired me to create a similar environment for meeting people. It is so easy to meet people in business school, and I had a bunch of classmates that started dating."
Ambition or Elitism?
The League has drawn skepticism from some media sources which have dubbed the app 'elitist', but Bradford says such criticism unfairly equates ambition with elitism.
"When I think of elitism, I think of trust fund kid, or something you're born with, whereas ambition and drive is something anybody can have. It takes work ethic, it takes diligence, it takes discipline, it takes desire, but it is definitely something anyone in this world can harness."
Bradford explains this element of ambition is what The League's community curators look for when assessing potential users.
"What I'm trying to build is something much deeper than the name of an institution or the name of a company; it's around a personality trait."
Market Opportunities
In the already crowded dating app market, The League has uncovered a sizeable target audience. The wait list of people who want to join the site currently stands at 142,000. Bradford says the response has been exciting and inspiring.
"We knew this was a need, and we were going after a pretty specific demographic of people, I almost call them Type A overachievers, but I think there's more and more of those people out there. Our culture places a huge emphasis on education, more and more people are going to college, more and more people are getting graduate degrees."
Investing in a New Dating Culture
While attracting users has been easy, Bradford admits attracting investors has proved more challenging. Many experienced investors are wary about the viability of the digital dating space. Bradford says she has been tasked with explaining that times have changed, and dating apps are well-integrated into contemporary culture.
"That's something I really had to educate investors on, and convince them that this phase two of dating apps is a whole different ballgame, this is just the cusp of a huge change in consumer behavior."
The Dark Side of the Dating Industry
It takes thick skin to work in the industry of online dating, Bradford says. Among the darker elements of online dating is dealing with issues of prostitution and scammers.
"There are a lot of people trying to hack the system. You have to be protective of your user base. If we even get one complaint that makes someone uncomfortable or seems a little bit off, we have no qualms about kicking those users out of the community, because you have to really protect those users."
Growing The League
Bradford and her team are currently exploring expansion and monetization options, and sifting through the waitlist to assess which city The League will land in next, with plans to expand to cities across the U.S. and eventually around the world.
"The business opportunity here is even bigger than we expected at the beginning. This is a global company, this is a global brand that we're going to build, and this is a global need that people have. So it's inspired us to think really big about the company and the prospects."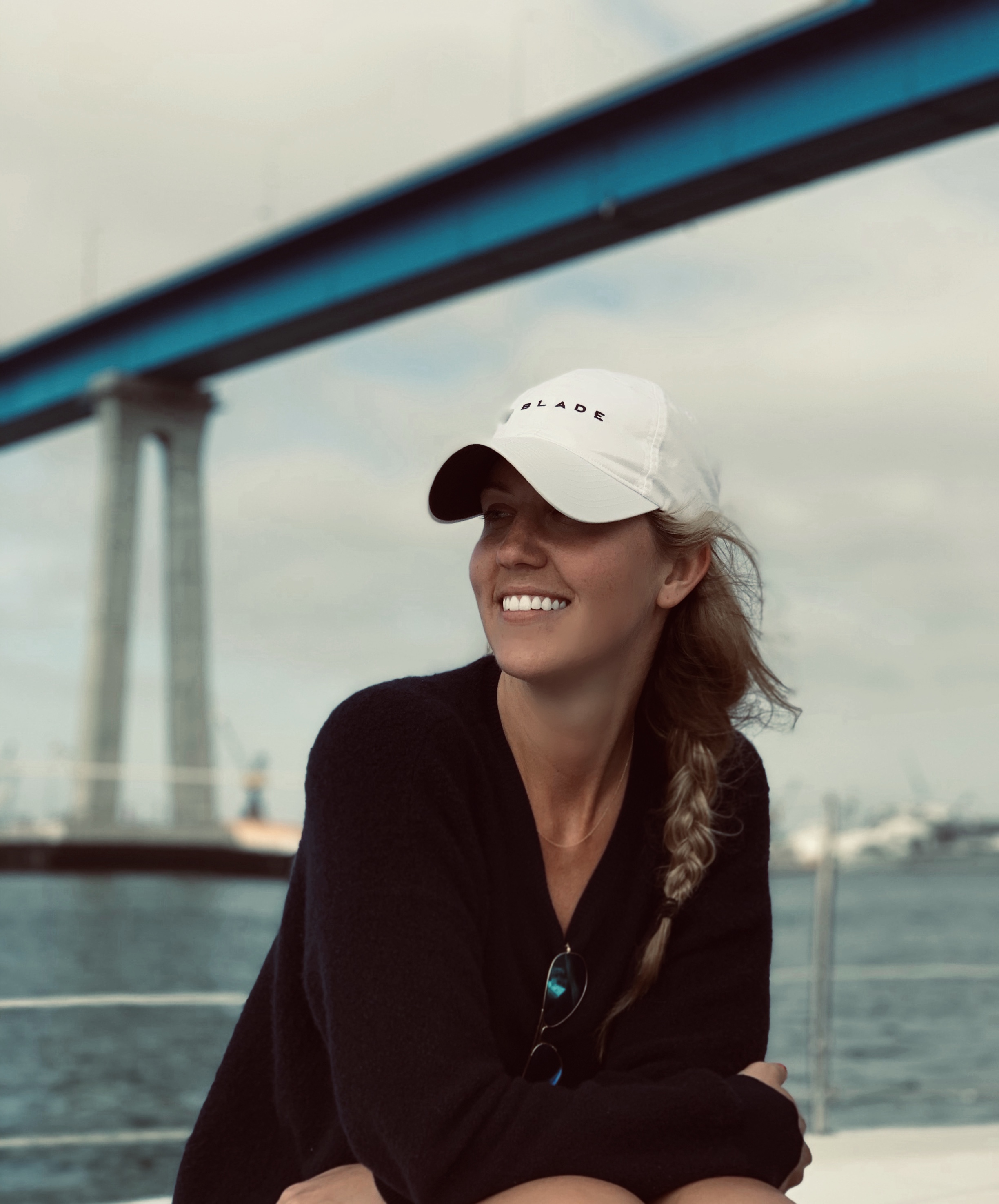 In search of the next big thing? Just look to Sarah, our resident expert on the coolest trends, from fitness apparel to cocktails. A visionary leader for Tulip Strategies, Sarah has a hawk's eye for spotting upcoming trends and creating viral marketing campaigns. Account Director at Tulip Strategies and Co-Founder of StarterNoise.