Last week, we spoke with CEO Abbas Hashmi and CMO Reema Rasool of Green Card Capital about the firm and what it takes to work with investment immigration.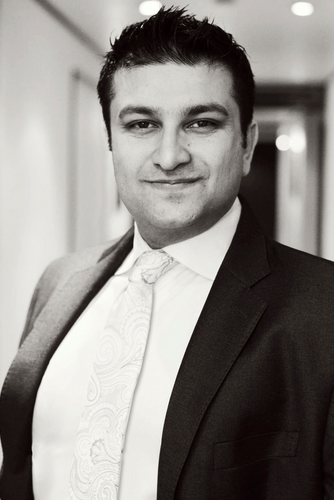 Hashmi, the CEO and founder of Green Card Capital, was born in Saudi Arabia and has a background in investment banking. When a family friend was looking to move to the United States, Hashmi offered a helping hand by researching the application process and connecting with an immigration attorney. Before long, other friends and acquaintances were reaching out to Hashmi for advice about the application process.
"We were helping people even before Green Card Capital was founded," Hashmi says.
Now in its second year, the company assists high net-worth individuals who want to pursue permanent investment opportunities in the United States under the Immigration and Nationality Act. The program, known as EB5, awards green cards to individual investors in a new commercial enterprise, or targeted-employment area.
"This money comes with resources and brains," Hashmi says. "From both sides, we bring value to investors and to the country, bringing in capital and intellect."
People skills
To be considered for the EB5 program, one criterion is non-negotiable: you must have money to invest. This means Green Card Capital has a limited pool of prospective clients.
"It's a small, select audience. We have a following of half-a-million people. We have to be diligent about what message we send across," says Hashmi.
The company's prospect client outreach approach is finely-tailored. "We are looking to maintain a relationship, not to make a quick buck. We use the same tone with all of our social media. We understand that these are people with families and we are changing their lives."
When it comes to client relations, Rasool's background in the luxury sales market has come in handy. "It is almost funny to know this is immigration investment, but it's the same buyer."
Business of Culture
The company focuses on the Middle East and Asia. While Hashmi and Rasool both have experience living in the Middle East, cultural nuances within the region have to be considered.
"Almost every country has a different subculture; what is applicable in China is not applicable in Saudi Arabia," Hashmi says.
To deal with this, the company's marketing approach is country-specific.
"It's surprising and fascinating how different cultures behave and react to the same tone. But at the end of the day, we celebrate diversity, and appreciate people coming from different parts of the world" Hashmi says.
Long Term (Client) Relationship
Working with clients brings a unique set of logistical challenges (like dealing with local regulations, different languages, and backgrounds) as well as personal considerations.
Hashmi explains, "For those who do apply, the decision comes with emotional and psychological challenges as well. In this case, if you lose the money or are not successful in going to the U.S., the whole family feels ashamed. The aspect of damages is much higher. We manage the expectations of these investors so they don't increase the burden on themselves."
Clients who receive green cards often want extended support as they adapt to life in the U.S. Ultimately, these dynamics make for a complex, but exciting work environment. Despite the legal and bureaucratic elements, immigration investment is about people.
"We work closely with immigration attorneys as well as accountants," Rasool says. "But at the end of the day, it has to do with people. You have to be a well-rounded person to be in this market."
Tell us your thoughts about Green Card Capital via Twitter @StarterNoise today!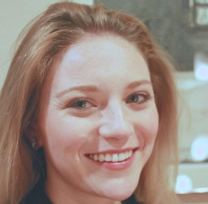 From the markets of Budapest to the skyscrapers of London, Caitlin is our expert on all things European. Located in Copenhagen, Denmark, Caitlin keeps us up-to-date on the European startup landscape, plus culture, food and whatever she finds along the way.