Most of us have become accustomed to clicking into ride-sharing apps every time we need to get somewhere. Let's face it, Uber and Lyft the rideshare apps, have made 'going out' a breeze. As much as we love the convenience and affordability of using these apps, we are also partaking in quite a bit of pollution.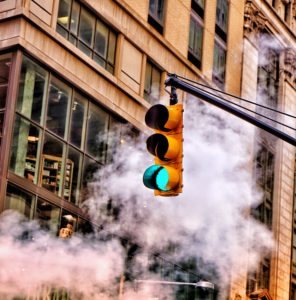 Vehicles emit a substantial carbon footprint. With more and more cars on the road, especially those utilizing ride-sharing apps, the carbon footprint emitted each year is tremendous. Lyft hopes to change this and give back to the environment.
How exactly does Lyft hope to do this? A large multi-million dollar investment, duh! Working in partnership with 3Degrees, the investment will help reduce greenhouse gas emissions from an automotive parts manufacturing process in the midwest.
Per company description, 3Degrees, is "committed to bringing high-quality carbon offset projects to the market, providing our customers with unique and meaningful projects."
It's a small step in the right direction to corporate accountability and helps take responsibility for the impact each of us makes to the environment. It's pretty incredible seeing such a notable company, like Lyft, taking action for the better.
How are you celebrating #EarthDay, tweet @StarterNoise.
Stay in the loop with us at StarterNoise to be the first to know when something big happens.

Katherine is a newbie to Denver. She recently completed her Masters in Peace and Justice Studies at the University of San Diego. When she isn't trying to save the world, Katherine is all about trying any and all delicious foods, hitting up the beach but not actually swimming (deathly afraid of sharks), and taking as many hikes as humanly possible.