In a world where it is becoming harder and harder for people to separate themselves from their technological devices, it seems a techno-bod merge was inevitable. We saw this played out at the 2016 Met Gala, where the theme was "Manus x Machina: Fashion in an Age of Technology." Here, many stars put their looks into the hands of style experts, who created a staggering number of red-carpet robots out of them.
Here are some of the night's most notable trends, in no particular order: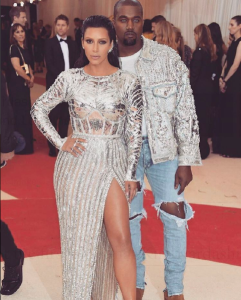 Metallics
It probably shouldn't be surprising that one of the most prolific trends of the night was shiny silver. A few highlights are Cindy Crawford in a sleek and sexy Balmain gown, Gigi Hadid in Tommy Hilfiger—with astaggering $2,000 chrome manicure—and Kim Kardashian, who is never one to shy away from the limelight, in a robotic Balmain; she even bleached her brows to complete the futuristic look.
Steampunk
A few celebs, including Emma Stone (my secret girl crush) took a lightly less literal yet still on-point interpretation of the night's theme. While Stone wore a white dress with a metal corset and shoulder harnesses, Nick Jonas also played into the theme with a steampunk watch brooch.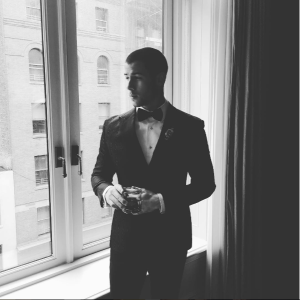 Armor
Stars from Zayn Malik to Kate Hudson to Julie Macklowe opted for a futuristic warrior look this year—and we can't forget Taylor Swift, who rocked a mini Louis Vuitton and lace-up gladiator-style shoes. Between her outfit and her dark lips, I'm inclined to believe the rumors that she'll be making a cameo as Dazzler in the upcoming X-Men: Apocalypse—can't you picture it?
Pants—and Pantsless
Perhaps one of my favorite looks was Emma Watson in Calvin Klein. Her look featured pants, a train and a belt, which is vaguely reminiscent of Rey's look in Star Wars: Episode VII – The Force Awakens. Meanwhile, it's hard to mention pants trends without mentioning the two stars who opted to attend the event without them: Madonna and Lady Gaga. (I'm not exactly surprised—are you?)
Glow-in-the-Dark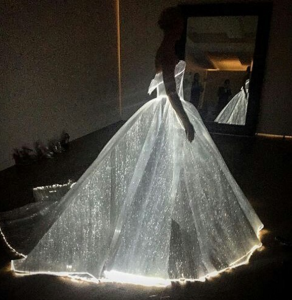 Claire Danes rocked a glow-in-the-dark Zac Posen ball gown that, if you haven't already, you should search for right now. I'm now secretly hoping glow-in-the-dark gowns will emerge as an evening wedding trend. (If you know Zac Posen, please feel free to pass along my request.)
The High Ponytail
It seems many hairstylists had the same thought when it came to creating the perfect finishing touch to any futuristic look: a sleek, high ponytail was the way to go.For reference, check out Kendall Jenner, Selena Gomez and a pregnant, glowing Olivia Wilde.
Other than this year's Met Gala, how have you noticed technology influencing fashion? Tweet your thoughts to us @StarterNoise using hashtag #robotvibes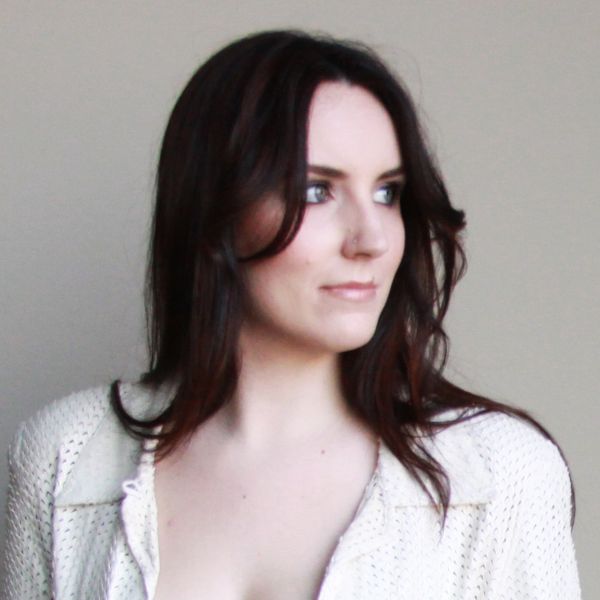 Chantel Fernow is a former beauty editor of Make-Up Artist magazine. After receiving degrees in creative writing, English literature and philosophy from Colorado Mesa University, she forsook her native Southwest for the Pacific Northwest. She now lives on the Oregon Coast, where she writes, edits, eavesdrops and lies to strangers.