Leaving a career in engineering to tackle the problem of hangovers is not something that you hear everyday.  Founder, Nishal Kumar, of No Days Wasted is boldly helping people maximize their days and minimize the effects of the common hangover.
With an extensive background in chemistry, biology, engineering geophysics and business, Nishal realized that there was a much larger problem that needed to be solved, hangovers.  Applying his background and taking a deep dive into science, Nishal found that alcohol was a poison that is actually broken down into something 20-30 times more toxic than itself, Acetaldehyde.  Acetaldehyde is the big poison that builds up in your system while you're drinking and really reaches peak levels the next morning – causing you to feel nausea, "hangxiety," and an overall gross feeling.
Nishal was on a mission to find a solution geared towards breaking down these toxins before they had the chance to build up.  Working with a close friend, Nishal searched for the perfect ingredients.  His formula ultimately came together after a backpacking trip in Europe where he was able to put the ingredients to a true anecdotal real life test.  
No Days Wasted DHM Detox product main ingredient is, you guessed it, DHM.  DHM is short for Dihydromyricetin, something that has been used in Asia for centuries for the exact purpose of curing hangovers.  In combination with other ingredients such as L-Cysteine, Milk Thistle, and Prickly Pear, this combination is a plant-based, vegan, and all-natural vitamin for people who enjoy drinking.
Outside of a supplement that assists in curing hangovers, No Days Wasted is acting as an umbrella to show users that they can achieve balance.  Offering Vitamin D gummies, Elderberry gummies, and a Hydration Replenisher drink, these supplements allow consumers to get key essential vitamins to feel their very best every single day.
In our interview, Nishal expressed how important the delivery of the products are for the company.  No Days Wasted realizes that consumers need convenient, single-serving packets that they can throw in a purse or pocket. .  The simplicity of single servings and ease of travel is especially important in preventive care.  Not to mention, you'll want to show all of your friends your cute little hangover drink packet.
Harnessing the power of plant sources and creating supplements that allow everyone to capitalize on their days, No Days Wasted is truly a pioneer for changing the way we view consuming alcohol, taking preventative measures, and fueling our bodies with powerful nutrients to feel our best.
In awe of Nishal and his journey, we had to ask him one piece of advice for a young entrepreneur:
"If you believe in something enough, you should probably do it.  If you've done your homework, you believe in it, and it makes sense to you, that should be your guiding light rather than seeking too much approval from the outside.  Obviously there has to be some sort of validation when it comes to creating a product and knowing you are solving a problem.  But I think people need to trust themselves a little bit more than they do."
Do not sleep on this one.  Go check out No Days Wasted and experience the magic for yourself!  A company we cannot wait to continue watching grow.  Keep an eye for a larger funding round in 2022.  Let us know what products you're loving @StarterNoise.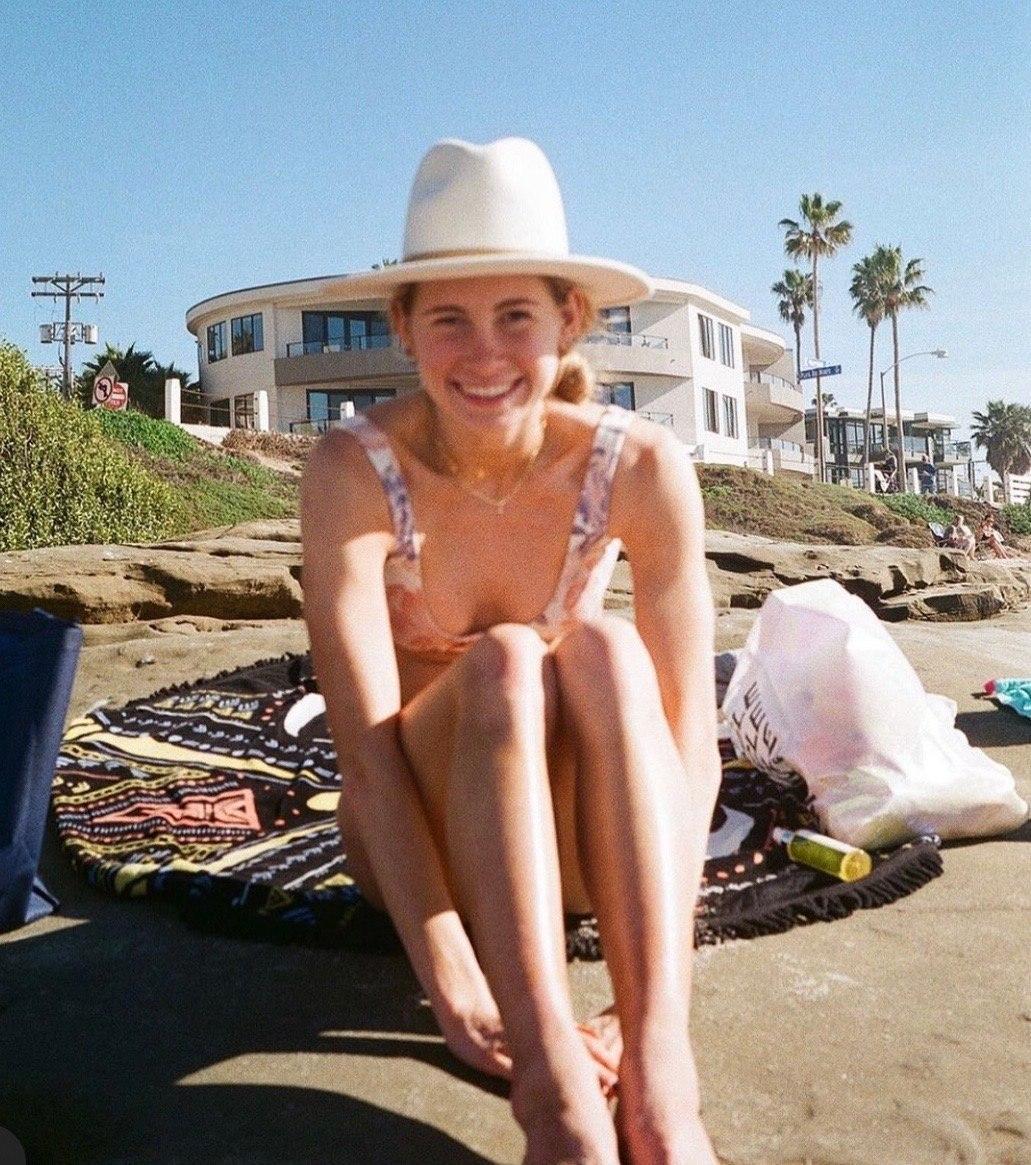 Morgan is a student at the University of San Diego majoring in Business Administration and minoring in Entrepreneurship. Not afraid to run a 10k or test out a new product for review, Morgan is our go-to for all things spirituality, health, wellness, and the hottest spots to check out in Denver and San Diego. Also a podcast junkie, Morgan can always recommend a killer listen ranging from the newest data on MDMA research to ways we can begin understanding the microbiome.