Tech-driven online retailer Overstock's CEO, Patrick Byrne, has made quite the splash in the cryptocurrency world.
As one of the first retailers to accept bitcoin as a form of payment, Overstock has reaped in some serious profit. Its stocks have risen significantly since July (much like the price of bitcoin). And thanks to Bryne's development of tZero, an ICO for OverStock, more profits are set to roll in. And Byrne isn't stopping there, he has also created a company that will use blockchain technology to help provide land rights to people in developing countries.
Even in the midst of much scrutiny and uncertainty from financial institutions, Byrne appears not to be worried. In an interview with CNN Money, Byrne said: "I'm actually quite supportive of the SEC cracking down" … "The ICO craze this year has led to a lot of people being fleeced. There's been a lot of people bringing coins public with no business plan."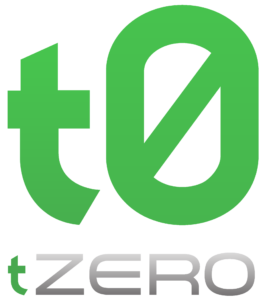 As OverStock launches tZero, it has the potential to become the largest ICO ever created. From December 18, 2017, through January 18, 2018, a "pre-sale period" will be taking place in case you want to cash in on some tZero. More details about how to get involved with tZero can be found on their website.
With his hands in so many pots, it's hard to imagine how Bryne keeps everything straight. But he has surely proven that the cryptocurrency world is worth tapping into — especially now.
Tweet @StarterNoise to tell us if you'd invest in tZero.
Stay in the loop with us at StarterNoise to be the first to know when something big happens.