Fly fishing as a hobby is on the rise. 
According to data from the state's Department of Natural Resources, "fishing license sales are way up— a total of 48 percent over sales at this same time last year." This is great news for me. I've been doing it for years, and now it's finally "cool."
"More than 1 million people have purchased Wisconsin fishing licenses this year, an increase of 18% from the same time in 2019," reports the Milwaukee Journal Sentinel. It also says that "outdoor recreation, including fishing, was an essential activity during Gov. Tony Evers health-related orders earlier this year." 
According to the Duluth News Tribune, "sales of all types of Minnesota fishing licenses through Monday hit 354,080, up a whopping 45% over this time last year and the highest early season sales in at least the last 20 years." 
So why the sudden rise in the sport? It's pandemic-friendly, and there are several benefits to taking up the hobby, other than getting to drink whiskey gingers from a Yeti for several hours straight.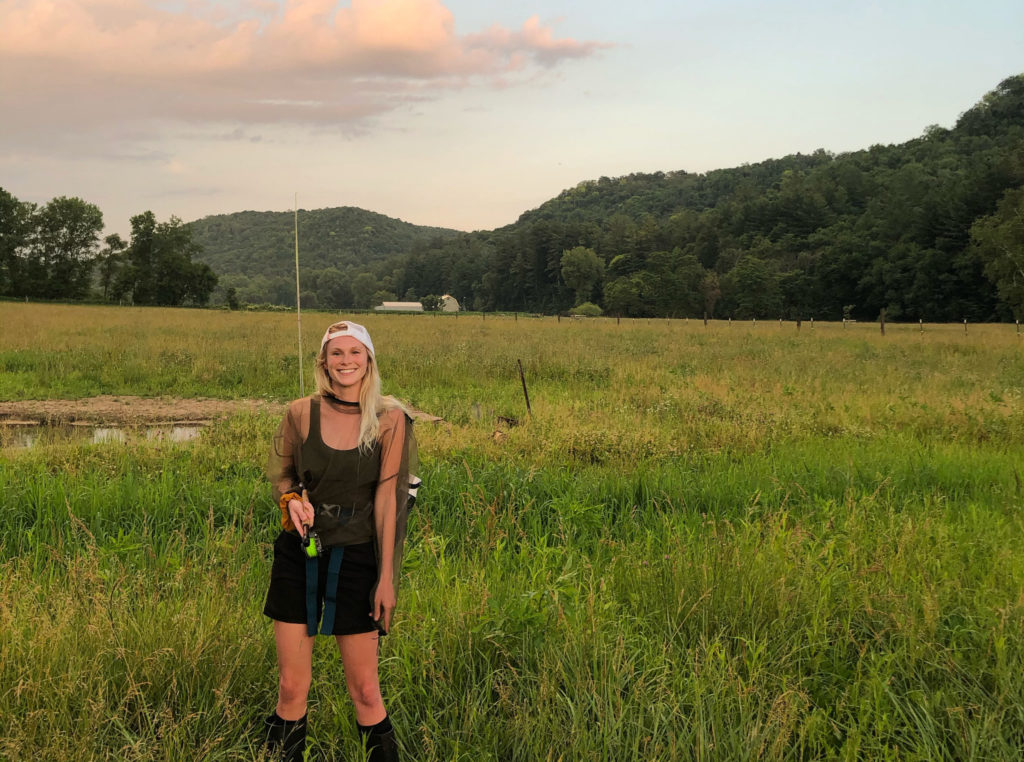 It's good for your mental health.
Believe it or not, fly fishing is an excellent workout for your brain. It requires you to use patience (verdict is still out on whether I've been able to reap that benefit yet), it requires active work, and encourages you to learn new techniques, honing your focus and reaction time. And, and the rush of catching a fish boosts your dopamine, elevating your mood. Editor's note: it can also cause you to get too excited that you reel in improperly and snap your rod. 
It has a low environmental impact.
Though no forms of fishing are particularly great for fish, fly fishing is the least harmful way to do it. Fly fishing doesn't use live bait, so anglers avoid bringing foreign species or harmful processed food into the natural environment. Also, if you're trying to convince a potential fishing partner that won't touch worms or leeches to join you, this can be a big selling point. 
Fishing responsibly also potentially limits rapid population growth, as fish populations are governed. As long as you follow the local size and catch limits, there's a likelihood that the local wildlife will benefit. 
You can also consume what you catch. As the pandemic hit, so were grocery stores. Fresh food became harder to find. Fly fishing offers a way to supplement groceries. 
It gives you a workout.
At first glance, fly fishing looks relatively stationary; however, wading, casting, and reeling in fish can burn anywhere from 500 to 1,500 calories. It's an exercise that flies under the radar without you even being intentional about the sport's fitness aspect. 
And, as gyms are closing or limiting capacity, open-water fishing is social-distance-friendly. It also works out different parts of the body compared to typical gym activities like lifting and running. Since I was ~totally bummed out~ that I couldn't go to the gym I've been to twice in the last 2 years but don't know how to cancel my membership, I was so relieved to have another outlet for fitness. 
It encourages social distancing. 
Speaking of social distancing, fly fishing almost inherently requires it. Most anglers go alone, and those who go with a group intentionally maintain distance to avoid crossing lines and getting tangled. The typical distance between anglers is at a minimum of 75 feet, substantially overshooting the minimal social distancing requirement of 6 feet. And, depending on the location, anglers stay quiet to avoid spooking the fish, which is a great excuse to listen to that true-crime podcast you've been meaning to binge. 
Even with the social distance, it still gives you a great way to connect with nature, spend time with your fly-fishing-loving dad, and then laugh at him when he gets a fly stuck in a tree five times in a row.
Okay, this one might be more specific to my own personal experience, but man, did I need it.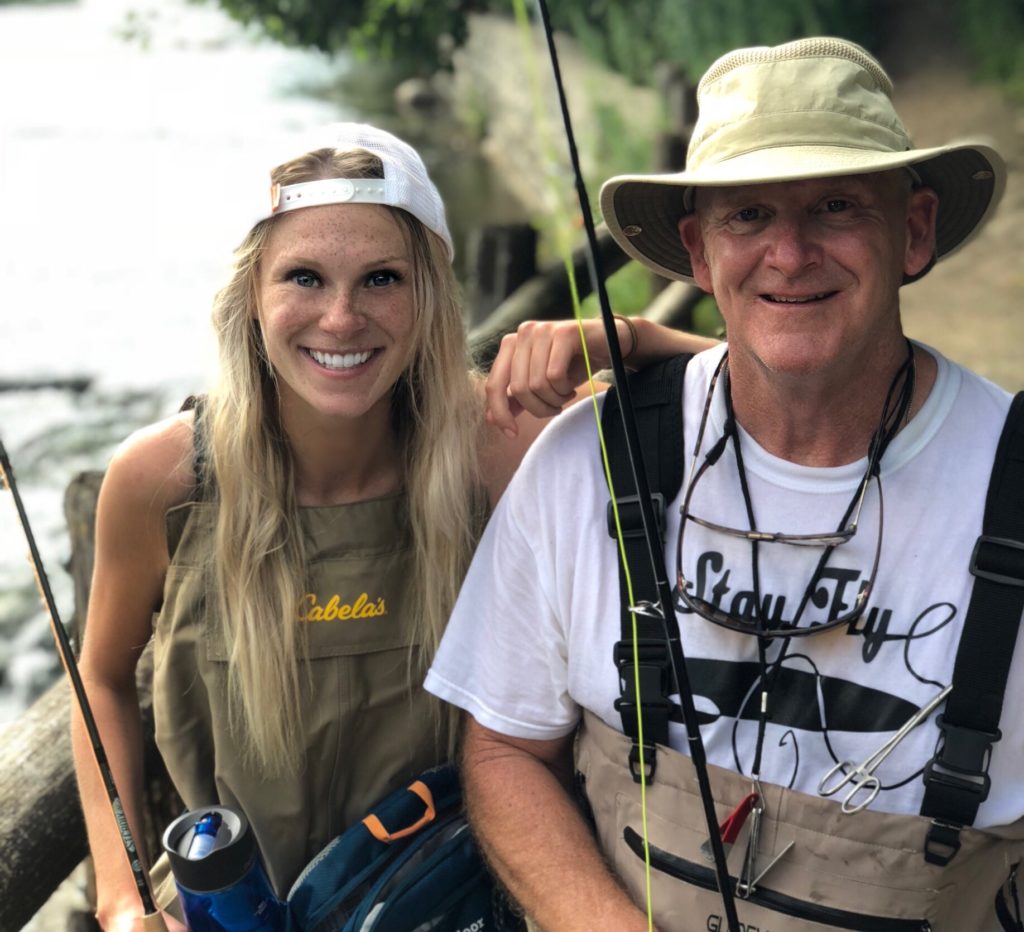 You'll learn a new skill. 
COVID-19 has caused sporting events, concerts, and business conferences to cancel or postponed; it's closed restaurants and bars, etc. And there's only so much Netflix-binging (thank you for your service, Tiger King) you can do without going a little stir crazy. Whether you're out of work because of the pandemic or simply homebound, you likely have some extra free time. 
"After being shut inside through quarantine, we were dying to get outside in a safe way," says Katie Stapleton, a California resident that recently took up the activity. "It's like the perfect pandemic activity."
It's a prime time to learn a new skill. "It was like everyone realized this was their opportunity to do the things they always wanted to but never previously had the time," says Hilary Hutcheson, fly-fishing guide and owner of Lary's Fly & Supply in Columbia Falls, Montana.
Please stick with us here at StarterNoise to keep up on news and tech breakthroughs and follow us on Twitter, Instagram, LinkedIn & Facebook.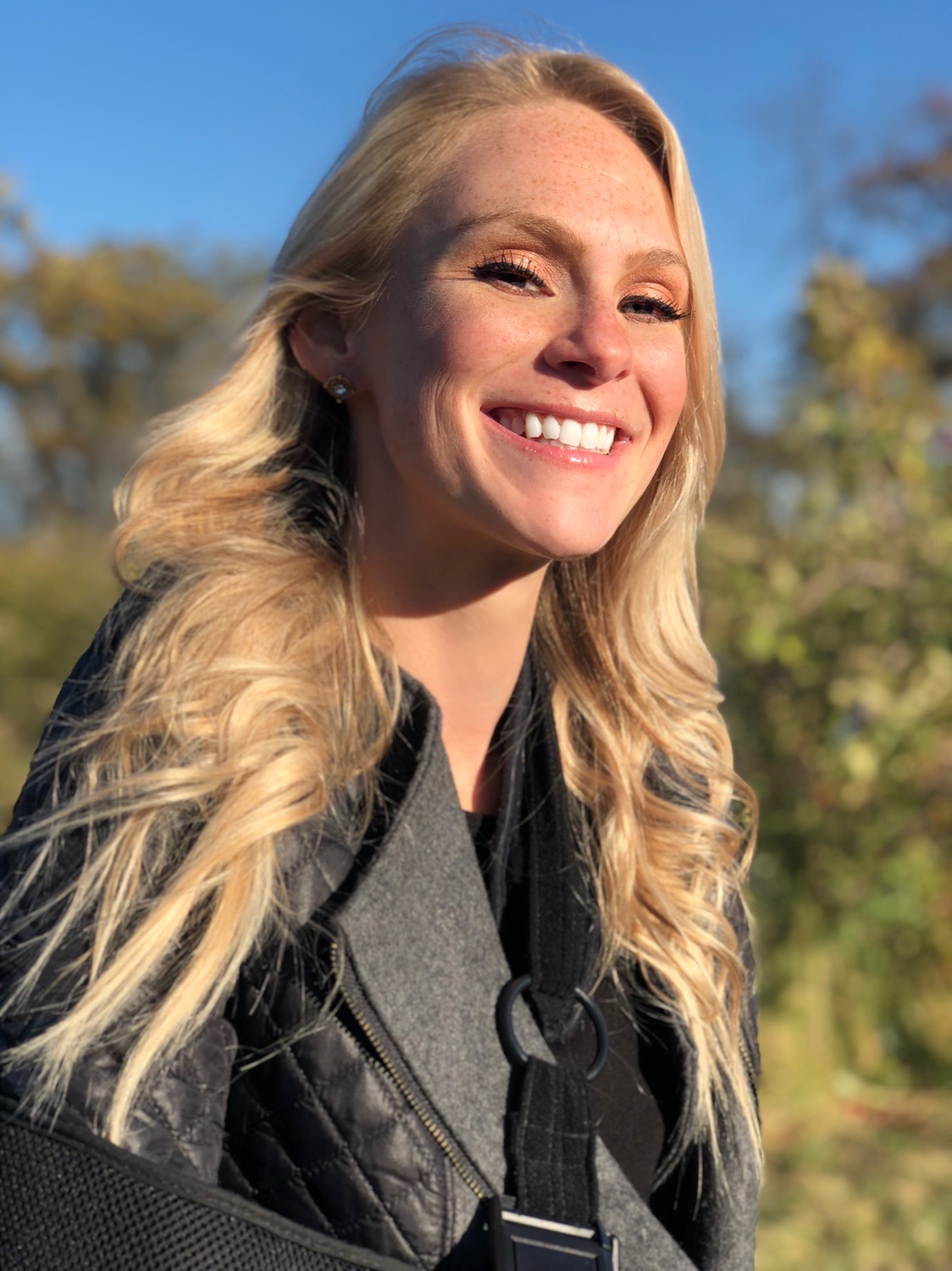 digital strategist | women's entrepreneurship founder | comedy writer
tech & startup expert | fantasy football disgrace | bee movie superfan | LA & MKE