Whether you need help to battle a rising sea of laundry, an ever-growing pile of dishes in the sink, or a perpetually understocked fridge, Alfred is here to save the day. The app, branded as 'Your Personal Butler', matches users with an in-home assistant – called an Alfred – who visits on a weekly basis to coordinate home service needs.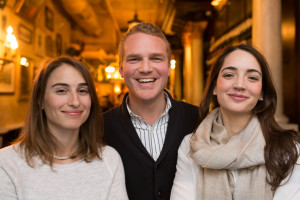 Alfred's co-founders Marcela Sapone and Jess Beck met while attending business school at Harvard and the idea was the result of their discussions with successful women who said balancing their careers and personal lives was only possible with personal help.
"We started the service to solve a very big problem, that while the root of it is the same question of what are the things that you're doing in your life that take time that could be outsourced, how that manifests in each of our lives is a little bit different."
The service is currently available in Boston and New York City, with a private beta operating in San Francisco. Sapone says the environment in Boston offered a unique set of lessons on how to launch a startup.
"The perspective of a lot of customers in Boston is that 'we can do all this ourselves', it's a really hardy culture, so we really had to learn to sell our product in a difficult market. Whereas in New York, people are so busy and there are more services available and things are open 24/7, so there's a different mentality."
Alfred launched at TechCrunch Disrupt 2014, where it won the Startup Battlefield competition. Sapone says the win has had a long term effect on Alfred's development, particularly in focusing on a smart system that memorizes user habits to enhance the efficiency of Alfreds, Sapone explains.
"You're trying to systematize intuition. So how can we build a profile about you and what you care about, like this is how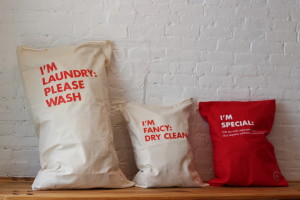 you keep stuff in your fridge and this is how you like things in your closet, and when you say you want bananas you really mean non-ripe bananas. That is knowledge that an Alfred has because they are in your home every week and they're taking care of you, and then we take that information and make sure we remember it as part of a system. So we can change your Alfred, but that memory persists. And that's where the technology comes in. It's a big undertaking, but it is really magical when it works."
Alfred has adopted a conscious scaling approach to ensure the sustainability of the service. Sapone says that because Alfred started out as a lifestyle business, maintaining a sound economic approach is ingrained in the company culture.
"We built our business model to kind of be like lego blocks, where every block made sense. Instead of building a big business and figuring out how the economics work later, we said every Alfred has to be operating in a profit zone. We won't start a neighborhood and give people Alfred service unless we have enough density."
Ultimately, working in the on-demand industry means dealing with challenges and dynamics that haven't been encountered before, Sapone said.
"It is a very young industry, it is a combination of technology and humans, so people power, and keeping that in mind and not under emphasizing that people are involved and they are not like algorithms and you cannot treat them like transactions."
Would you use Alfred to help with everyday tasks? Talk to us @StarterNoise using the hashtag #INeedAButler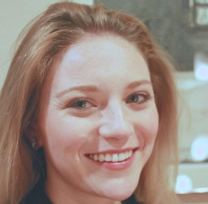 From the markets of Budapest to the skyscrapers of London, Caitlin is our expert on all things European. Located in Copenhagen, Denmark, Caitlin keeps us up-to-date on the European startup landscape, plus culture, food and whatever she finds along the way.