Snap a photo of the building in front of you, and the Phind app will show you everything you need to know about it. Phind recognizes the pic and aggregates content from sites like Foursquare, Yelp, Wikipedia, Tripadvisor and even Uber to present relevant data back to the user on one platform.
Founder Rishi Jhunjhnuwala explains that Phind is a new approach to mobile search and discovery.
"Our whole goal is to be the number one search and discovery tool and simplify mobile search. As simple as it may seem to the everyday user, it can still be even simpler. The market doesn't know that yet, and that's what Phind strives to be."
During a trip to Europe in the summer of 2013, Jhunjhnuwala quickly grew frustrated with attempts to gather information on the many landmarks that surrounded him and the concept for Phind was born.
"There were a lot of times when I had no idea what I was looking at or what certain things were, they all started looking the same. I would go onto Google and type in 'man on a horse, London landmark' and there would be hundreds of results and even if you do find out what it is, you have to go from one app to another to find out reviews or photos or history."
Jhunjhnuwala and his team spent 18 months developing an algorithm that would offer high accuracy rates and speedy retrieval time.
"First, we were able to bring back results very quickly but it was never accurate. In order to have accurate results, it would take 70-80 seconds, which also didn't make sense because no one would wait that long. So it took a long time to find that happy medium between accuracy and speed."
Today, Phind has a retrieval time of three-four seconds and can recognize landmarks throughout the U.S. and in major cities around the world. Phind has an image database of over 100 million images, and landmark recognition is based on a combination of image and location matching. The team is focused on further advancing the landmark recognition capabilities, Jhunjhnuwala says.
"Accuracy is something that can constantly be improved. It's really hard, but when you can come to a point where you take this app from being really impressive to being right almost every single time, people will be more blown away than they already are."

Since launching Phind, Jhunjhnuwala says the biggest surprise has been meeting users who use the app to gain a new perspective on the cities they've called home for years.
"I had one person tell me they lived in New York City for 20 years and walked through Central Park almost every single day, but they never knew what the castle in Central Park was, or what many of the statues were, because they never bothered to stop and look into it. With Phind, they've realized new things and it's changed their experience of living in New York."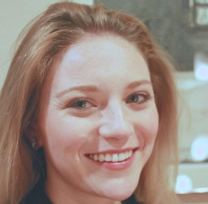 From the markets of Budapest to the skyscrapers of London, Caitlin is our expert on all things European. Located in Copenhagen, Denmark, Caitlin keeps us up-to-date on the European startup landscape, plus culture, food and whatever she finds along the way.