Remember when your young teenage self dreamed of becoming a wickedly famous rock star? Well, like most of us, I'm guessing your dreams didn't pan out exactly the way you originally planned, but that doesn't mean that you can't channel your inner rock star to get an amazing, full body workout.  Introducing POUND, a trendy workout experience that allows fellow classmates to join together in a simulating series of drumming exercises with a pair of drumsticks.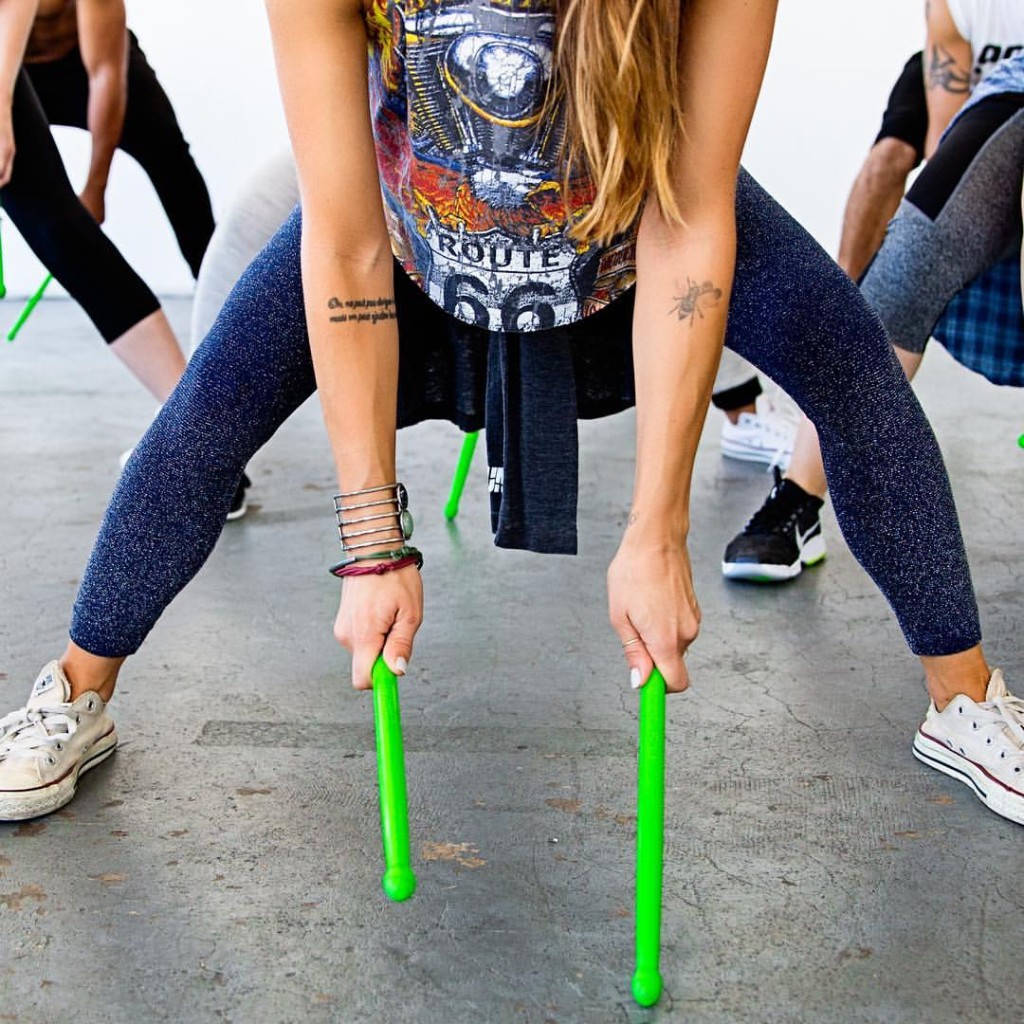 Created by female drummers, the POUND workout combines engaging cardio training intervals with weighted drumsticks. The entire workout is geared towards getting your heart rate up while sculpting those hard-to-tone trouble spots. The class incorporates several reps of squats that get your entire body moving up and down while you work your arms, core, butt, and thighs. Motivating and upbeat music sets the stage for a full body workout that takes only 45 minutes from start to finish. Not to mention, after a long day of work, you'll be able to release all your stress once you pick up a pair of drumsticks that are carefully weighted to lift and tone your arms.
Pound classes have taken off in many major U.S. cities including New York City, Los Angeles, Denver, Chicago, and Miami (just to name a few). All fitness fanatics are welcome from beginners to advanced since each class can be modified in order to challenge everyone's fitness goals. So grab a pair of drumsticks and give this challenging yet fun workout a shot while pounding your body into rock star shape. Tweet at @StarterNoise to let us know your thoughts on POUND!

Katherine is a newbie to Denver. She recently completed her Masters in Peace and Justice Studies at the University of San Diego. When she isn't trying to save the world, Katherine is all about trying any and all delicious foods, hitting up the beach but not actually swimming (deathly afraid of sharks), and taking as many hikes as humanly possible.