RedShelf is forging the future of textbooks. Launched in June 2012, RedShelf has partnered with textbook publishers and over 340 independent college bookstores to offer e-textbooks accessible through RedShelf's online platform.
Co-Founders Greg Fenton and Tim Haitaian developed RedShelf from software they developed as college students, called Virdocs. They eventually leveraged that software into digitizing course packs and lab manuals, and started working with campus bookstores to distribute the content. After college, they pursued e-textbooks, Fenton explains.
"As Tim and I were starting the business, we were also kind of our own demographic. We realized the software out there was really weak and there was not enough emphasis on the student experience. We really wanted to be that software piece so students could have a good experience with their products."
It's necessary to recognize the different players in the textbook industry, from publishers to professors, schools, and students, and respect their interests, Fenton explains. Unlike startups in some other industries, reinventing the wheel has not been an option for RedShelf.
"The whole 'fail often, fail fast' mentality, people don't really like that when it comes to their education."
Ultimately, RedShelf's approach has been to reinvent the textbook market from the inside out.
"Everybody has to have a sustainable model here. The end conclusion is not free textbooks that are horrible quality, we think the end conclusion for RedShelf is more of the 'Netflix for college textbooks', where you can bring the costs down and it's more of a rental model."
While students scarred by soaring textbook prices might be eager to blame publishers, Fenton says that reaction doesn't reflect the whole picture.
"Publishers often get a bad rap for all of this stuff. We find them really easy to work with. There's this enormous reason why books are priced the way they are, with the secondary market, there's a lot that goes into it, and we've always found the publishers to be key partners. Everybody wants books to be credited, they want to be validated, they want the information to be good."
RedShelf focuses on building deep partnerships with publishers, including analytic packages to help publishers develop editorial content that is relevant for students, professors and their courses, as well as market intelligence on how they can price themselves competitively against the market.
The RedShelf team routinely seeks student feedback to improve their e-reader. Current features include flashcards, study guides, collaboration tools with professors and note-sharing capabilities.
"We are constantly upgrading our e-reader to help students transition from print to digital in ways that help them succeed in and out of the classroom."
As RedShelf continues to expand, (they've nearly doubled their staff since the beginning of 2015, and have jumped from partnerships with 75-340 bookstores in the last year) the team is working to integrate into campuses and develop more options for student payments with scholarship funds and campus cards, and partnering with more stores across the U.S.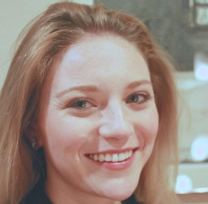 From the markets of Budapest to the skyscrapers of London, Caitlin is our expert on all things European. Located in Copenhagen, Denmark, Caitlin keeps us up-to-date on the European startup landscape, plus culture, food and whatever she finds along the way.