After a frustrating experience trying to find a place to eat one evening in September 2013, Greg Hong and Joe Marchese decided it was time to shake up the dining experience. The result was Reserve, an app where users can view recommendations, make reservations and pay their bill.
In October 2014, the much buzzed about app made its debut in New York, Boston, and Los Angeles and has since expanded to San Francisco and Chicago.
Hong and co-founder Joe Marchese sought to channel the function of a concierge through technology, but maintain the personable elements which characterize hospitality. The two began talking with restaurateurs and their vision grew. Hong explains the evolution:
"As we continued dialogue, we realized there was an opportunity for us to improve not just the front end of it, but how do we improve things like payment, sharing information with the restaurant like a diner photo, or asking you for your feedback. All these things in aggregate really make a great platform and really, a great marketplace."
Hong's previous experiences working to build small businesses from the ground up have informed his approach to working with the restaurant industry.
"I knew I could speak their language in some sense, knowing how to run a company with fifty people or less is really what restaurants are. I think that's how we started, was by listening a lot. We really knew our restaurateurs as partners, they help us every day to deliver a great experience for our diners."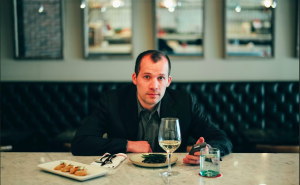 New Team Members, New Cities
The team consisted of just 5 or 6 employees in March 2014, but includes more than 50 people today. The rapid pace of growth brings a unique set of challenges, says Hong.
"You're bringing a lot of different personality types in to work together to make a very robust team. Granted, you want that. You want all these people to come to work every day with a different perspective. But part of that is getting them all to work together when it's growing so quickly."
Reserve has managed these challenges by focusing on developing company culture and maintaining strong communications.
Reserve's expansion strategy to new cities was informed by a franchise approach. The team sought advice from others with experience with multi-city rollouts, and created playbooks to ensure consistency for both the diner and user experiences in different cities.
The Startup Grind
Entrepreneurship requires persistence and patience. Hong recalls that a co-worker once compared the experience to walking down the beach.
"You walk down these curvy beaches where you can't see where the beach is going. Every day you just keep taking another step forward, but you don't realize on a day to day basis what you've built until you look behind you and say oh man, look how far we've come, because we couldn't see what was in front of us."
Hong believes a successful entrepreneur must be able to continue pushing forward, despite the inevitable feeling of a daily grind. He also emphasizes the need for collaboration and making space to listen to others.
"I think everyone has really great ideas that they can bring to the table and it's about really allowing those to come to light."
Tools for Success
Aspiring entrepreneurs should seek out diverse experiences and skills, according to Hong.
"The biggest piece of advice I can give is get your hands dirty and try a lot of things. From my perspective, it's helped me incredibly to have a very diverse background."
This background has helped Hong recognize his skills as well as his limitations. He explains,
"You have better line of sight into things, you know this needs to get done and I'm not the person to get it done, but I know it needs to get done. There's a bit of wisdom that I think has been helpful for me in my career just by having that diverse background."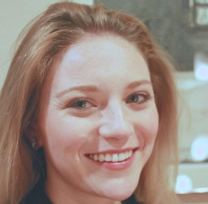 From the markets of Budapest to the skyscrapers of London, Caitlin is our expert on all things European. Located in Copenhagen, Denmark, Caitlin keeps us up-to-date on the European startup landscape, plus culture, food and whatever she finds along the way.