This story begins with two companies that on paper, look quite similar. In fact, their paths are beginning to collide.
However, the roads that each company has traveled to get to where they are today, could not be more different.
Let's look at the breakdown of each company, and compare the two. Perhaps, you could call them the "darlings" of the FinTech and Cryptocurrency space.
Statistics:

Robinhood

(founded 2013)
Coinbase (founded 2012)
Funding to Date
$176M+ (Crunchbase profile)
$225M+ (Crunchbase profile)
Current Users
4M+
10M+
Transactions to Date
$100B+
$50B+
Read more about
Robinhood

, here.    Read more about Coinbase, here.

Disrupting Wall Street

Just like the fictional character that steals from the rich and gives to the poor, Robinhood, the company, wanted to start with younger and "not-so-wealthy" users. They did just that.

In a world of black suits and BMWs, Robinhood entered financial services with a scandalous offer. Free stock trading. After 5 years of no commissions, and $100B+ in transaction volume, it is estimated that over $1B has been saved by not charging any fees.

When you match free accounts with beautiful design and an easy-to-use app . . . you get users. Robinhood is weighing in at 4M+ users.

But, everyone needs to make money somehow, right? Well, apart from the $176M+ that Robinhood has raised to date, they make interest on your cash that is sitting in your stock account. This is any money that is leftover that has not been invested into a company stock.

Robinhood also recently launched their first premium account, called Robinhood Gold. This is a paid account at $10/month to allow users to trade stocks with extended stock market hours, trade instantly, and also trade on margin (borrowing money to buy more stocks).

The Hottest Ticket In Town

Coinbase has taken an opposite approach during the first 5 years of their existence. The strategy has been high fees. They have gotten away with it with beautiful design and an easy-to-use app — sound familiar?

They have a base rate of a 4% commission charged on all purchases and sales of cryptocurrency on their platform in the USA. So to buy and then sell $1500 worth of Bitcoin on Coinbase, you would pay a minimum of $120.

Coinbase earned $1B in 2017 on fees alone. This number divided by their current users of $10M gives an average annual revenue per user of $100. However, there are multiple steps along the process of setting up an account, so we imagine that some accounts are inactive. This could lead to an estimated $250-$500 average annual revenue per active user.

These are big numbers in the eyes of Robinhood that took 5 years to even charge a customer for anything. So, Robinhood in jumping into the cryptocurrency sandbox. It's a race for users. Coinbase is weighing in at 10M+ users, more than double the size of Robinhood.

The Big Announcement

As you have seen, Robinhood has made a sizeable dent in the world of stock trading, but they have their sights set on doing the same in the world of cryptocurrencies.

Starting earlier this month, Robinhood is supporting free buying and selling for Bitcoin (BTC) and Ethereum (ETH). This is Robinhood's 2nd offering — so both stock trading and cryptocurrency trading are free.

They are currently supporters users only in the USA in the states of California, Massachusetts, Missouri, Montana, and New Hampshire.

The natural extension for Robinhood will be more U.S. states, more countries, and more coins. Coinbase currently supports multiple countries and 4 out of the top 5 coins according to market capitalization. Learn more about the 1500+ cryptocurrencies, here.

Take a Number

Robinhood is rolling out early access to what is being dubbed as "Robinhood Crypto" and you can add your name to the list, here. We just dropped in our email and we are #966,675.
What cryptocurrency digital wallet(s) do you use most frequently? Let us know in the comments @starternoise.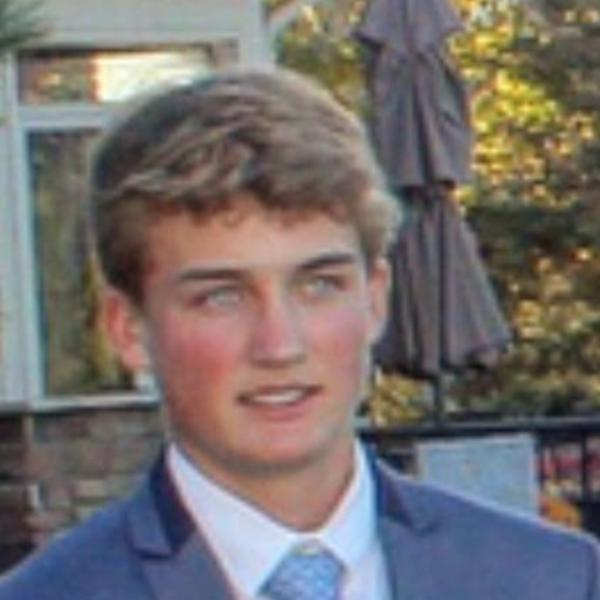 High schooler by day, crypto trader by night our resident high school entrepreneur, Connor Rundell, is ready to take the tech scene by storm. Besides being a badass skier and kitesurfer, Connor wants to shed some light on the startup scene. Connor splits his spare time between being an all-star la-cross player and a leader for up and coming young entrepreneurs as he trail-blazes as an intern for Brilliant Minds.