Like college students across the country, Hannah Rosenfeld routinely found herself walking alone while studying at the University of Virginia. Determined to bring added security to these trips, Rosenfeld launched Buddy Watch, an app that aims to mitigate the dangers of walking alone by detecting emergency situations and sending out an emergency alert in real time.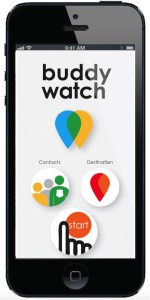 Users enter their destination into the app and select emergency contacts for the trip. The app tracks the journey in real-time. Rosenfeld explains, "What we're doing is looking for the triggers that indicate an emergency situation. If we see a trigger, we will ask if you are ok. Then you have the opportunity to dismiss it, but if you don't, it's like a dead man's switch and activates an emergency response. Your emergency contacts get a notification and they get a unique emergency code and live update."
Buddy Watch won the Silicon Valley AngelHack on July 18, 2014. After completing an accelerator program, Rosenfeld took an in-depth look at how emergency situations unfold and how emergency response systems function.
"I stepped back and spent about six months just talking to police officers and people at universities and in the community and figuring out what we actually need to look for in order for the app to be useful."
Not every emergency unfolds in the same way, so Buddy Watch assesses a range of variables to determine if something is amiss.
"One of the triggers we're looking for is if you're slowly wandering away from a destination. Which is a little more difficult to think about than if you were in a car, but it's also really important because emergencies happen if you were drunk and not going to the right place, you can put yourself in a much worse situation than you were before."
The app is currently being developed, and a KickStarter campaign will launch on August 20th.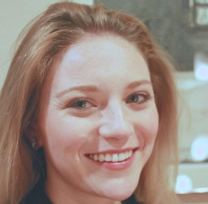 From the markets of Budapest to the skyscrapers of London, Caitlin is our expert on all things European. Located in Copenhagen, Denmark, Caitlin keeps us up-to-date on the European startup landscape, plus culture, food and whatever she finds along the way.