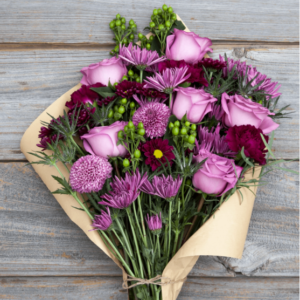 I hate ordering flowers for people online. I feel guilty because I know that many of the farms that grow the flowers don't treat their workers well or pay them a living wage. Some even have been cited for using slave-like labor practices, child labor, and providing other really terrible working and living conditions.
In 2012 The Atlantic published an article titled There's a 1 in 12 Chance Your V-Day Flowers Were Cut by Child Laborers. Over 50% of flowers delivered to the US come from Latin America, and the supply chain is vast, incorporating various middle-men who take portions of the purchase price and leave the farmers with very little.
As The Atlantic states, "it doesn't have to be this way," and one company in particular is making it less-risky to order a bouquet for your favorite person.
Bouq's has stated that it "only works with eco-friendly, socially responsible farms that meet their ethics standards." I already feel better.
The Pros of Bouqs
The flowers are said to be supplied by ethical farms, with eco-friendly practices and other ethics standards. These farms are either in Ecuador or California. 
The flowers are cut the day you order them, so they are "the freshest Bouq possible" according to the website. Delivery for some online flower services is up to two weeks after they are cut, where a Bouq is more like 2 – 4 days.
Costs are flat. You don't have to navigate through $100 bouquets to get to the $40 one you want to send your grandma. Prices start at flat $40 fee with the option to add more flowers to your bouquet for another $10. 
The farms where the flowers are grown offer living wages, on-site child care, healthcare and even adult education. That probably makes for more beautiful flowers, anyway!
The Cons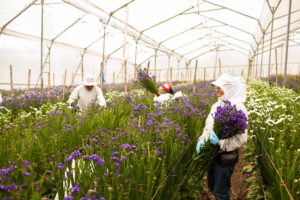 Since the bouquets are cut on the day you order, and probably in Latin America or along the West Coast, flowers with Bouqs are not the last minute gift idea. "Oops, I messed up and am sorry," is not something that you can order from Bouq and have delivered the next day. You have to think ahead a bit. Luckily, Bouqs offers a concierge service with reminders for important events and holidays, and regular delivery options like monthly arrangements on a regular schedule.
There is no bouquet under $40. This is not like running into the grocery store and dropping $18.99 on something. Who knows where those flowers came from, anyway? Do you really want to say "I love and appreciate you" with child-labor? Didn't think so. 
Money for Bouqs
Bouqs founder John Tabis got the company rolling and then made an appearance on Shark Tank for more funding. He was already bringing in a profit when he joined the reality-investment TV show. Up until the shot on Shark Tank, Tabis had invested $13,000 and had gotten $1.1 million in seed funding.
After his presentation on Shark Tank, Bouqs didn't get a single partner or investment from the crew. They didn't see the earning potential, questioned his company valuation and didn't like the delay. After all, lots of people use flowers as a last minute gift idea.
However, that is not the end of the story. Bouqs did about $19 million in funding as of May. The acknowledgement of the company, an overhaul in their processes and lots of great feedback have made fundraising possible.
Just goes to show you. You can disrupt an industry, you can get money to back you and you can make a splash. You just have to keep going.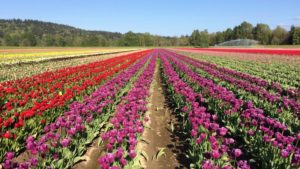 My Experience
I just ordered my first bouquet through a buy one, get one offer that popped up on Facebook (That is another thing Bouq's does well. Social media.) They are due to arrive early next week. I am curious to see if they are all they are cracked up to be. If they are, flowers are going to be sent to people I love all over the country! Now that I don't have to worry about the farmers who picked them so much.
Have a story of a start-up overcoming initial rejection? Tell us all @StarterNoise