Three years ago, Vincent Touboul Flachaire's grandmother gave him a Christmas gift that would change his life. The gift was the book "Building Social Business" by Muhammad Yunus. The book inspired Flachaire to come up with the concept for Goodeed, a charity platform where users make free donations to a cause by watching an advertisement.
Since the website launched in 2014, Goodeed (@Goodeed) has grown from a few friends to a team of ten people based in Paris. The site has attracted more than 75,000 donors from 154 countries and collected nearly a million donations.
Flachaire began working on the project at the age of 17. He explains he was always entrepreneurial-minded, but this time his focus was on creating social good.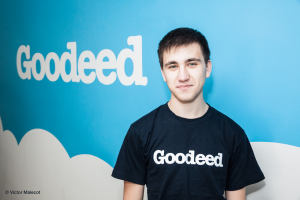 "I wanted to transform something very lucrative and something important that could change and make something great for the world."
Currently, users can select to donate to one of three causes. Flachaire says,
"I decided to take the causes that people are most sensitive to, and that was the environment with WeForest, nutrition and hunger problems with the World Food Program, and health problems with UNICEF. By the end of the year, we want to add 30 new causes on the website."
Flachaire believes the format is beneficial for both users and advertisers.
"On the web, generally, advertising is very intrusive. But on Goodeed, people choose the moment they want to watch the advertising. For advertisers, Goodeed is a good way to advertise because they can have more value for their brand, because it is associated to a cause and a donation."
The biggest surprise Flachaire has encountered has been the network of support available to startups in France.
"If you ever want to start a business, move to France. A lot of people tell me that ten years ago, it was very difficult, but I wasn't there to see it. But now there is a lot of help from the state and organizations and schools."
Goodeed is hoping to establish partnerships with the ten biggest NGOs in the world. To better support the needs of NGOs who often struggle to engage their social media fans as donors, Goodeed is working to launch a new feature on the website. Flachaire explains,
"It's a way to contextualize donations. We want to let people take action by writing articles to a cause. For example, you will write to write an article about pollution and allow your readers to make a donation to plant a tree for free by watching an ad. It's like publishing a post on Facebook and linking the post to a donation."
Would you spend 30 seconds of your time to give back? Tell us what you think @StarterNoise #GiveBack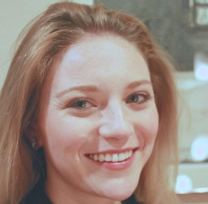 From the markets of Budapest to the skyscrapers of London, Caitlin is our expert on all things European. Located in Copenhagen, Denmark, Caitlin keeps us up-to-date on the European startup landscape, plus culture, food and whatever she finds along the way.