On March 20th, the Danish startup community gathered at the Copenhagen Opera House for the 3rd annual TechBBQ. Speakers included new startup founders just joining the scene, Danish founders who have taken their startups global, and some of the region's most successful entrepreneurs. Read on for the top lessons of the day.
Location isn't everything.
Scandinavia may not be world-renowned for liberal business practices or a huge startup culture, but this hasn't necessarily been a disadvantage for new founders. Many of the speakers credited their global success to the ability to test their products in smaller markets such as Denmark, then expand to Scandinavia before taking their company global. With a smaller initial market, they are able to adapt, pivot and maintain slow growth, and then conquer the world. This is "Viking style", according to Itembase founder Stefan Jørgensen.
"Be aggressive and go places others haven't gone before," Jørgensen says.
Cut costs creatively.
It's no secret that a major cost of a business is office space. During the day's most entertaining speech, Steffen Kabbelgaard Grønning, founder of gaming company BetaDwarf, shared how the eight original members moved out of their apartments and secretly moved into a vacant classroom in the basement of their university. While there was nothing legal about this move, the money they saved during this period (before they were forcibly removed by janitorial staff) enabled them to purchase a substantial office space in the lowest rent town in all of Denmark. Moral of the story: If you're a software startup it might not hurt to ask yourself if you really need that fancy office space in Silicon Valley or if you'd be better served saving some dough by working out of your obnoxious friend Erlich's home while developing your compression algorithm.
"Hack" whatever you can.
Need a customer service rep? Hire your pizza delivery man. While starting Ricardo.de, Stefan Glänzer did –although you may know him as chairman of Last.fm before it sold for $280 million.
On-demand laundry service Washa started out with the founders washing the clothes in their own apartment. This approach meant the company was able to grow and become successful without a large initial investment.
Time is vitally important.

While it may be a cliché of the business world, Prehype founder Henrik Werdelin wasted no time, emphasizing that "time is the only thing you can't get back." He went on to cite Bill Gross of Idealab's claim that 42% of success is because of the time a product or service is introduced. Google Plus may be a qualitatively better and more fully-featured social media platform, but Facebook was first and it dominates the market as a result.
Focus on what you love.

Investor "angels", accelerators and founders stressed that the key pillar to success was being yourself and building something you truly care about. Some startups were deliberately planned, while others emerged less advertently, but they were all born of passion (and hours of hard work).
The founders of Tonsser, a social stat-sharing app for soccer players, knew nothing of how to code an app but were passionate about their idea and the sport so they found a way to make their app idea a reality and they've been a hit with the Danish soccer community.
One of the greatest success stories of the day was Universal Robots. Founder Esben Østergaard, a university researcher who knew very little about business but a lot about robotics, built a robotic arm which is user-friendly and customizable. The company was sold on May 13, 2015 for $285 million. Østergaard made clear that the driving force which made the company successful was a simple and unwavering commitment to improving the field of robotics.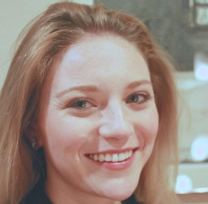 From the markets of Budapest to the skyscrapers of London, Caitlin is our expert on all things European. Located in Copenhagen, Denmark, Caitlin keeps us up-to-date on the European startup landscape, plus culture, food and whatever she finds along the way.