SweetBio is ready to revolutionize healing with an innovative dental product for tissue and bone regeneration. The team is led by co-founders Dr. Isaac Rodriguez, Kayla Rodriguez, MBA, and Marsalas Whitaker. We recently talked to Isaac and Kayla to learn more about the dynamics of the biomedical startup scene and what it takes to succeed.
"You need to be a well-rounded individual. I was very involved throughout college, and that just taught me so much outside my discipline. So, coming in to sweet bio, being a scientist and engineer, I have those skills to talk to investors, to be a people person, or just be a scientist, depending on what's needed. For me, when I talk with high school students, I always tell them to be involved in college. Don't just take classes and go home. It's been really rewarding for me to see that everything I've done outside my industry has translated to SweetBio."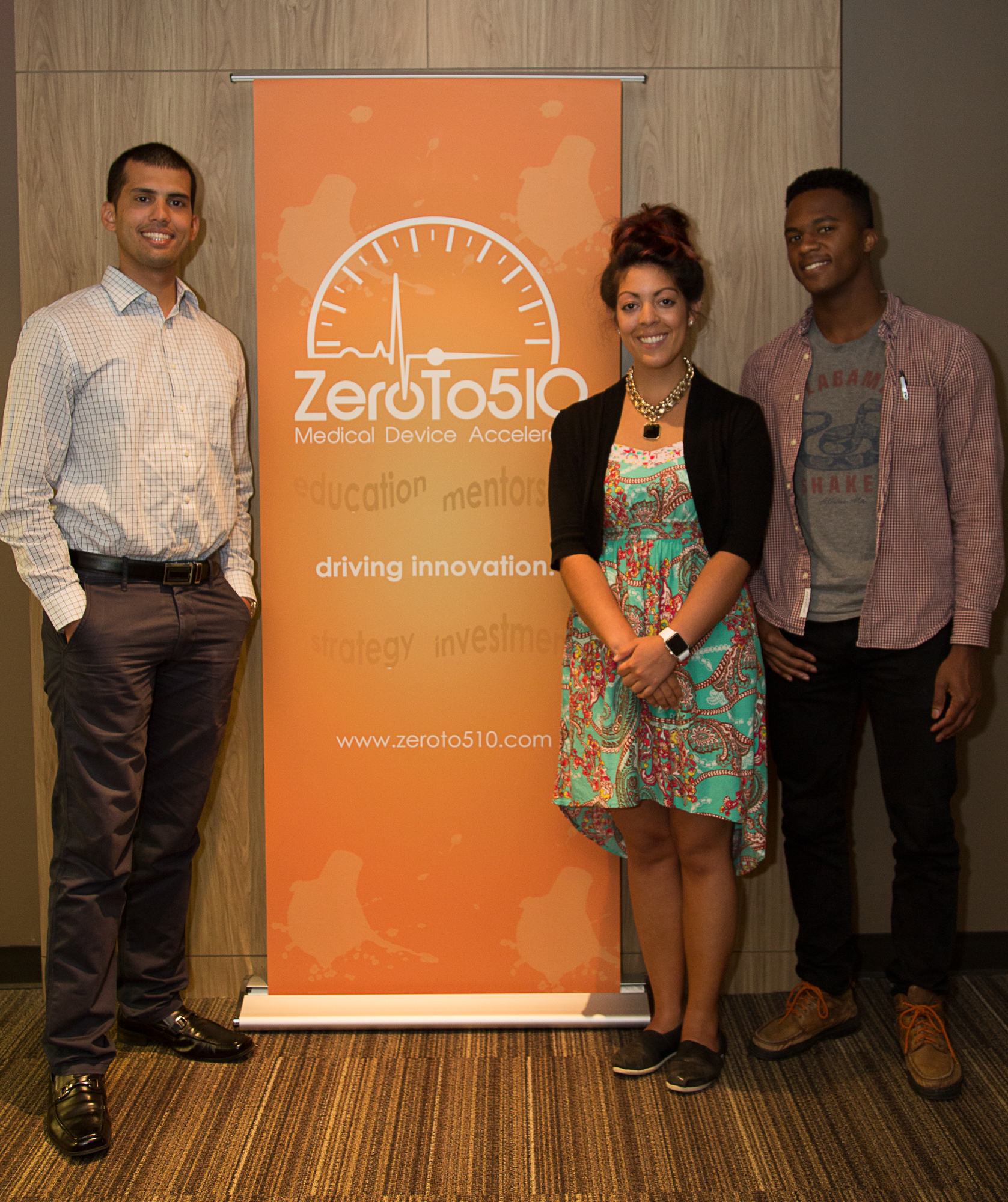 Building a Biomedical Business
The initial SweetBio product emerged out of three lab projects Isaac was involved with, including research on synthetic polymer memory, wound healing using medical grade antibacterial honey, and Isaac's own dissertation on bone regeneration. Isaac explains:
"We came to Memphis and had these brainstorming sessions in the lab, where we just put everything together. The honey to help gums heal, my expertise with bone regeneration and material development, and the properties from the plastics, and asking 'how can we replicate that with a more natural material?'. So it just developed over time by merging different projects in the lab. It's been really cool to see that development."
With the move towards a commercial product, the focus turns to developing the best possible product for surgery. SweetBio relies on feedback from surgeons and scientists who would use the final product. Isaac explains,
"I can make a membrane in the lab and I can make gold, but if I give it to a surgeon and the first thing they do is touch it and bend it and they don't like the way it feels, they're not going to use it. So, the biggest thing for me in the process was getting our end customer involved early."
Regulations & Support Systems
Before a biomedical product is introduced to the commercial market in the United States, it must be cleared by the Food and Drug Administration (FDA).
"When you're building a company with less regulation, you can focus on your market more, and your market strategy, but for us we can't get to market until we get through the FDA. However, if we get through FDA and didn't develop a product with our end users in mind, then we don't have a company."
Navigating the regulatory hurdles of the FDA's 510(k) submission process isn't always a straightforward task, says Kayla:
"You need an army of people that have unbelievable expertise in the industry, because navigating it is like a scavenger hunt while building a jigsaw puzzle blindfolded. You really need those mentors and you need those resources."
SweetBio has come across some valuable and unexpected resources in Memphis. Kayla explains,
"I've never experienced anything like Memphis. While they have amazing barbecue and it's the land of Elvis, the development for young professionals and startups just blows me away. I'm in a bit of shock at how supportive the entrepreneurship community is here, and the resources we have at our disposal. I think it's a mix of the Southern hospitality, but people want to see Memphians succeed."
Forward
SweetBio was officially incorporated in March 2015 and is currently participating in the Memphis-based medical device accelerator, ZeroTo510. Isaac says of the experience:
"Doing an accelerator is very fast-paced, we try not to go to sleep thinking about our to-do list 'what didn't we do?' we all try to have this mentality of 'what did we do? we accomplished this much.' The fast pace is tough, but it's fun because we're doing what we love. That's what makes me happy at the end of the day."
This autumn, they will complete another round of funding and continue testing for FDA 510(k) clearance. Pending clearance, SweeetBio will make its debut as a dental product, but there is ample opportunity to apply this technology to healing other parts of the body. Kayla explains,
"We're starting with dental, but the future is really exciting, because we could go outside the mouth and take it to the rest of the body, we could go to the veterinary market and help in the dental space or total body, and we can grow into international markets and well. When we think about the future of wound healing, that's when we get really excited about it."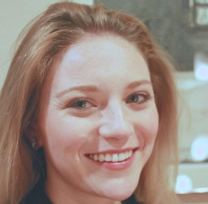 From the markets of Budapest to the skyscrapers of London, Caitlin is our expert on all things European. Located in Copenhagen, Denmark, Caitlin keeps us up-to-date on the European startup landscape, plus culture, food and whatever she finds along the way.