Many of us have heard about the awesome advancements technology is making with regard to VR. You now have the opportunity to experience a variety of virtual realities no matter where you are. And music lovers, rejoice! Because The WaveVR is a new platform designed to allow people who love music to view, host, and socialize in shows all around the world.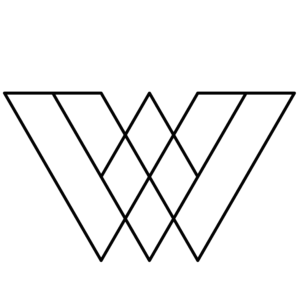 StarterNoise was thrilled to chat with Adam Arrigo, the Co-Founder of The Wave VR. Arrigo along with his two Co-Founders, Aaron Lemke and Finn Staber, are music lovers and have a solid interest in video gaming. In hopes of fusing their two passions together, the Co-Founders set out to create a musical interface with technology. And bam! The Wave VR was born …
Now obviously there is a lot more to the story than that, but the amazing part of this whole thing, is just how awesome The WaveVR's concept really is. Basically, users have the ability to interact with artists on stage and with people around them using VR technology. Imagine being able to throw a giant disco ball across an arena or watching a crazy light show take place to your favorite music. The WaveVR seeks to change the visuals of the world around you while making your concert-going experiences feel like they are outside of this world.
The new startup will be doing a "soft-launch" next month and its official launch date is set for later this year. Users will have the chance do things they have never been able to do while at a concert using VR. However, Arrigo was sure to note that their intention with The WaveVR is not to replace the "true" concert experience. Rather, he hopes to create value with memorable experiences. So think social and interactive when you think about The WaveVR because it is altering the way you will be able to experience music both individually and with others.
As a new startup in Austin, Texas, The WaveVR is small group of about 10 employees. Arrigo explained that their workspace has plenty of instruments so people can take breaks, listen to music, and enjoy The WaveVR's "passion-party" work culture. We asked what theme song best fit The WaveVR, and Arrigo was quick to say that it would definetely be "Dean Town" by Vulfpeck. And I must admit, I really like the sound of that song.
In the future, you can expect to see The WaveVR as the world's first interactive concert platform that hopes to take on big-name artists. And for all you millennials out there looking to launch your own startup, Arrigo offered up some great words: "take risks while you still can because the consequences are small … it's your time to chart your own destiny." Awesome advice, Arrigo!
Think you'd give The WaveVR a try for your next concert experience? Tweet @StarterNoise using #TheWaveVR to let us know.

Katherine is a newbie to Denver. She recently completed her Masters in Peace and Justice Studies at the University of San Diego. When she isn't trying to save the world, Katherine is all about trying any and all delicious foods, hitting up the beach but not actually swimming (deathly afraid of sharks), and taking as many hikes as humanly possible.