If you're shopping for a surfboard online, Boardcave lets you check out different boards and manufacturers without wasting hours surfing the web.
Boardcave Co-founders Ryan Mets and Chris Greben met during university at Queensland University of Technology. Four years ago, the two surfers launched a blog featuring different surfboard manufacturers.
Mets explains, "Half the fun of surfing is the amount of heart and excitement around searching for waves and talking about different boards and researching and things like that. I think that lends itself perfectly to the experience that we're trying to create."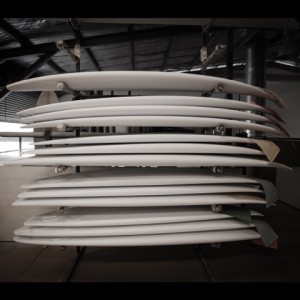 With an enthusiastic response from the blog's readers, Mets and Greben decided to develop the Boardcave blog into an e-commerce aggregator of different surfboard manufacturers. Mets says surfboard manufacturing is largely a cottage industry, and smaller manufacturers struggled to get their products noticed online. At the same time, small surfboard retailers were struggling to align with customer needs.
"It is very hard for a brick and mortar retailer, as you can imagine, they're keeping these surfboards in stock and they are high ticket items, to try and cater for the local customers around their area. Hoping that Ryan, the 6' 4" 85 kilo guy is going to walk in and he's going to have the exact board I'm looking for in my size."
While they received a positive response from users, Mets discovered that industry leaders were skeptical that there was a need for a platform like Boardcave.
"We started having a lot of meetings with the bigger surfboard companies, and one of the directors actually said 'no one is going to buy surfboards online'. We had already sold over 200 surfboards online, so we just kind of nodded our heads and kept going with what we were doing."
In 2013, Boardcave launched Board Engine, a product recommendation engine which suggests products for users based on their weight, age, ability, height. The data from BoardEngine also allows users to compare what boards are popular in different places. Mets explains,
"I can actually look around Australia and the US, at all the different guys within my profile parameters and see what are the best boards they are liking in their exact size, exact shape, and so on."
The team went on to introduce Cavewire, an enterprise software product to improve the way retail outlets virtualize inventory online. Mets says they have adopted a 'network approach' to e-commerce.
"We're looking at it a different way, with the connective tissue of the web and with the social aspect of how people look at products and research products, we just envision this completely different thing."
Cavewire is designed to be modular so it can be mirrored for different manufacturers. At the same time, it aims to improve the relation retailers have with e-commerce.
"The software is built in a way that we can actually map inventory. We've been working with retailers around the solution to figure out a way to ease for them to ease the amount of effort involved in running an e-commerce store and bridge the gap between and online and offline experience," explains Mets.
Mets envisions a system which enhances the coordination between online and offline transactions.
"I suppose we see that as the future between bricks and clicks, for a brand to provide users the ability to pick up one of their products from one of their local retailers."
Mets believes there's an opportunity to introduce Cavewire to transform the commercial environment in other niche sports like golf and cycling.
Today, Boardcave is active in Australia, Brazil and the U.S. and the team is focused on expanding the platform in the U.S. market.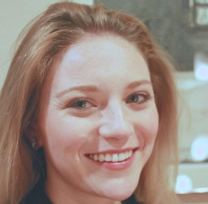 From the markets of Budapest to the skyscrapers of London, Caitlin is our expert on all things European. Located in Copenhagen, Denmark, Caitlin keeps us up-to-date on the European startup landscape, plus culture, food and whatever she finds along the way.