SXSW, Cochella, Burning Man, Lollapollooza and other great festivals are extremely good at what they do – even recognized internationally. But, these well known events are missing something that Further Future offers the world: A taste of every bite of life, plus some.
No person's life is only music, or only technology, or only art. We live at the intersection of all things. We live through amazing technology, time with friends, the best bands we've been able to discover, amazing food, and life-changing opportunity. Further Future brings the festival goer all of these tasty morsels plus the chance to see into the future.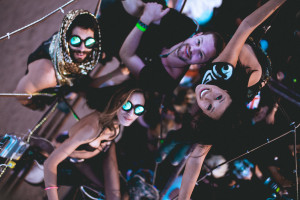 The 2016 Beyond Vegas music lineup includes: Nicolas Jaar, Four Tet, Leftfield, Caribou, Lee Burridge and 50+ more. Their speakers include Eric Schmidt (Alphabet Inc./Google), Bob Pittman (iHeartMedia), Stan Chudnovsky (Facebook), and a ton of others. Master mixologists will be on hand with rare Japanese whiskeys, amazing food will be served to all attendees – there are no VIPs. There is art, inspiring leaders, entrepreneurs, innovators and technology – all in one place for one festival. Not to mention yoga, meditation, healing, detox and immersive installations feature virtual reality, robotics and more.
The Further Future festival is an illustration of what is happening to life. We are not compartmentalized into our small groups of people, with our 9 to 5 jobs. We are living a more extraordinary experience that includes a variety of interests, a willingness to adapt and accept change, and a curiosity about the future. Further Future grasps this. Short of being held on another planet, FF is the future.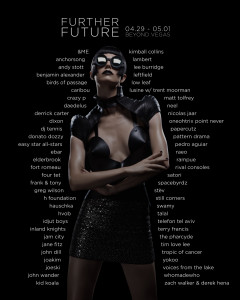 Are you going to be at Further Future this year? Let us know! Talk to us @StarterNoise