A word peloton is the main group of riders in a race. They work together to conserve energy and enhance performance. What Peloton the startup hopes to do is connect people through their stationary bike for live streaming cycling classes–remotely and in-person.
In 2012, Peloton launched in Silicon Valley. According to their website, "We loved cycling but had a hard time finding a workout that consistently fit our schedules, and our at-home workouts never felt quite up to par. So, we set out to create a world-class indoor cycling studio experience on your time, and in the comfort of your own home." Peloton raised 30 million this year to expand their brick-and-mortar stores and bike production.
Last year, Peloton launched in New York City to sell the future of at-home cycling equipment. The stationary bikes come with a built-in tablet that allow you to access 10+ live classes a day or 1500+ on-demand classes. Bikes are sold at eight physical locations as well as online. The bikes are expensive as stationary bikes go–priced at $1,995, plus a $39 per month subscription to the video classes. So far, over 10,000 bikes in all 50 states and 16 international locations have been sold.
There is an element of competition to Peloton bikes, as you can and log into your account on the bike and to track your progress, earn achievements, and see other riders' scores. One bike can be used for multiple users due to this login system. Peloton has also launched a studio in NYC and a new one in Chicago. These studios provide a live experience with the stationary bikes, and the classes can also be streamed live for people who aren't in these locations. The instructors of the live classes are seasoned indoor cycling instructors and biking professionals, like Ben King, who has won a Silver medal at the U.S. National Championships in 2015.
Peloton is using their 30 million in funds to increase marketing and hiring more engineers to enhance the software that powers the group live streaming experience. It's also expanded their physical locations from eight to 12 so far.
Peloton has a steep road ahead of them to convince most stationary bike owners to fork over their less expensive bikes and try something new. However, the connectivity aspect of their live streaming program might help motivate more people to get fit even while at home. Everyone knows that pushing oneself hard at home can be a challenge. Peloton may be the first wave in a new kind of workout experience, where people are in the comfort of their own homes, but still getting the hardcore gym experience they'd like.
For cycling enthusiast or anyone who'd like a true gym experience at their own convenience, this could definitely be something to check out.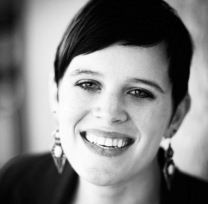 After working in publishing at Penguin Random House, Teryn O'Brien went the entrepreneurial route and launched her own business to help organizations and individuals tell their stories through photography, writing, video, and online marketing strategy. Teryn enjoys exploring the startup & entrepreneurial world, mentoring writers & storytellers, and speaking out against injustice in all its forms. She spends her free time hiking Colorado, writing books, and drinking too much tea.