Hide-a-Mask, a hat with a hidden built-in face mask, has just tripled its goal on Kickstarter, raising over $36K in less than three weeks.
The product is perfect for the people that get halfway to the store only to have to turn around to get their masks they forgot so they can enter a store. 
"Ready to be frustrated less and protect yourself faster and more effectively?" asks the brand on Kickstarter. "If you're tired of walking around looking like an ER doc, if your ears are always sore, or you just keep forgetting your mask when you go to the store… you're the reason we made Hide-a-Mask!" says the Kickstarter.
Hidden magnets hold a mask into the brim of a hat, and when you need it, all you do is pull it down. For times that you don't have to be wearing a mask? It's still a pretty great accessory.  
The creators noted that many people wear baseball hats for sun protection, style, and comfort. Their bonus was key. Typically worn out of practicality, now baseball hats can give individuals an immediate way to deploy a face mask when they're in public spaces. 
The creators aim to make masks more accessible and comfortable. "If we can get a large chunk of the country who are forgetful or aren't comfortable wearing masks, to start, then we are going to make a huge impact," said Tim Hickman Co-Founder of Hide-a-Mask to PRWeb. "COVID-19 infection rates are rising; infectious disease experts say wearing masks can turn that around. We've found a way to make sure a mask is fashionable, convenient, and always at your fingertips."
On their recent funding, Hickman stated: "We are grateful for our early backers who, like us, believe having a mask at your fingertips is a great way to navigate stores, airports, and other public places during the pandemic," when speaking to PRWeb. "Infectious disease experts say wearing masks can help slow the spread of COVID-19, so we set out to provide a solution that's fashionable, convenient, and always there when you need it."
What's next? The brand is already in talks with different companies that wish to provide protection to their employees and use their company branding. "Once we have fulfilled all the rewards, we will be working with corporations and promotional marketing firms to allow branded Hide-a-Mask hats," says the Kickstarter page. "What better way is there to spread your brand and let them know you care."
Hide-A-Mask features, as outlined on the Kickstarter page, are below:
Looks like a normal baseball hat with a hidden mask that pulls down when needed

Premium lightweight fabric one-size fits all hat & cotton mask

Mask is easily concealed in the brim

Comes complete with one mask

Magnets make it easy for the mask to snap back into place

Easy to snap off to hand-wash at anytime

Fits snug with good breathability

Maximum face coverage giving you half-inch more coverage than the average mask

Adjustable to fit to your face via adjustable elastic straps
Though they have already hit their monetary goal, backers are still welcome to lock in their Hide-a-Masks. Backers can choose a hat for $26, and there are 5 colors from which to choose, and now they're beginning to offer premium visors and hats.
Stick with us here at StarterNoise to keep up on news and tech breakthroughs during this crazy time of COVID-19. And get the scoop on the big things, follow us on Twitter and Instagram.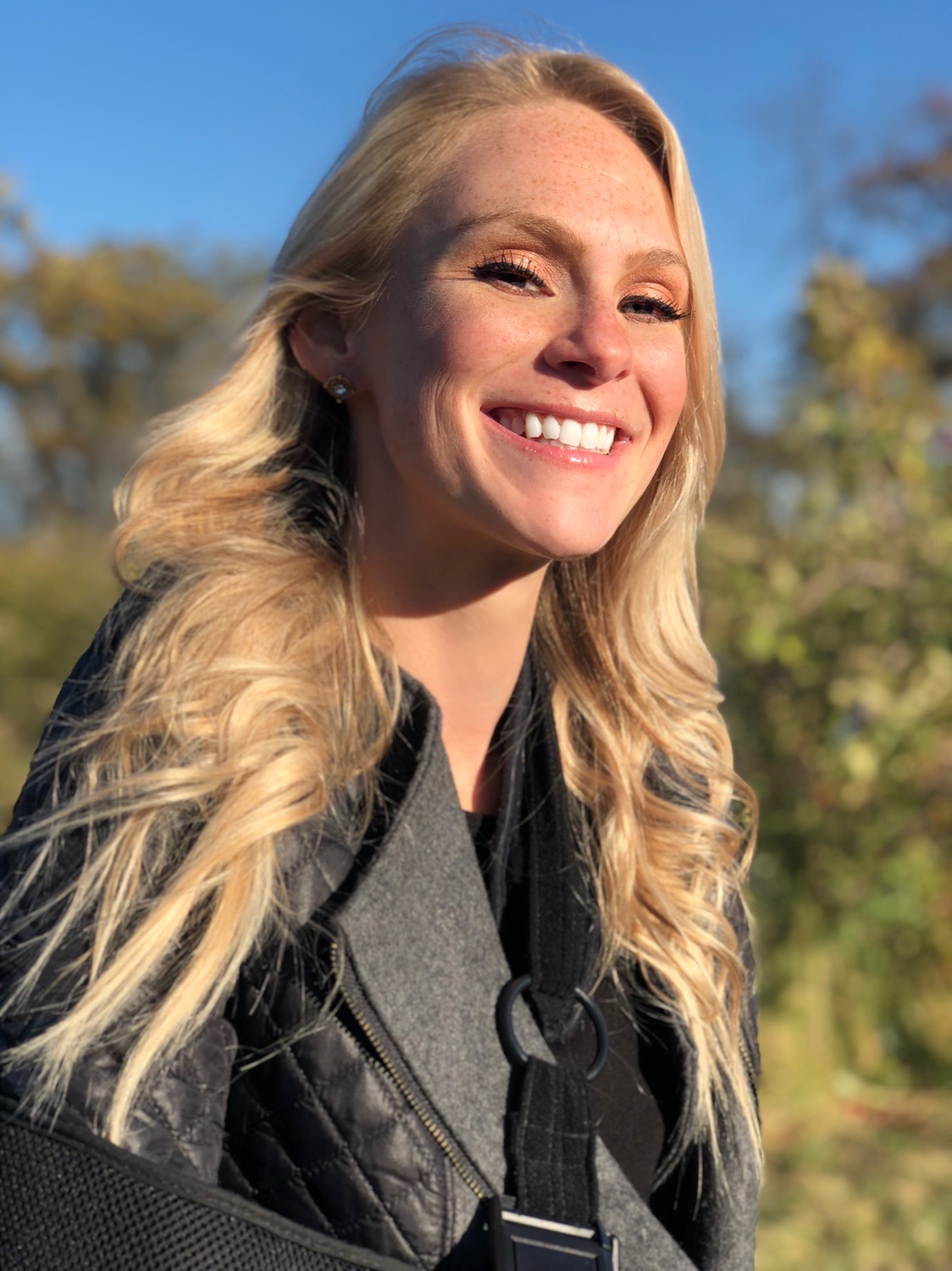 digital strategist | women's entrepreneurship founder | comedy writer
tech & startup expert | fantasy football disgrace | bee movie superfan | LA & MKE