If you're a podcast fanatic, this one's for you.  If not, maybe it will be your entryway to the wonderful world of podcasts.  
While there are endless podcast channels out there, the Rich Roll Podcast has caught our eye.  
Rich Roll is basically the male version of Gwyneth Paltrow.  He delves deep into all things wellness with some of the brightest and most forward thinking, paradigm busting minds in health, fitness, nutrition, art, entertainment, entrepreneurship, and spirituality. 
Rich Roll's podcast is designed to provoke, educate, inspire, and empower you to discover, uncover, unlock, and unleash your best, most authentic self.  But one of my favorite things about the podcast is that the episodes are designed for anyone to listen, they don't feel geared towards a specific audience like many podcasts do.
I've created a list of StarterNoise's top-five favorite episodes in hopes that you can appreciate these conversations as much as we do!
Episode #555. Matthew McConauhey Wants You to Find Your Frequency:
Because who doesn't want to listen to a podcast with Matthew McConauhey?  In this Podcast McConauhey shares his journey laced with timeless wisdom & lessons on authenticity, character, integrity, and what it means to be true to one's self.  This "mystic cowboy poet" is not only comical to listen to, but also shares deep wisdom.  McConauhey also speaks about his new book Greenlights, which I cannot wait to read.
Episode #561. Blake Mycoskie: The More You Give, The More You Live: 
Blake is known as the founder of the successful shoe company TOMS. He also led the way in the 'One for One' business model.  However, this conversation is more than just that of an incredible entrepreneur.  Blake speaks about navigating the world through a spiritual lens and the power of commitment to persistent personal growth.  "Life's joy and satisfaction does not come from external accomplishments. It comes from relationships." 
Episode #546. Our Social Dilemma- Thoughts on Technology, Addiction, and the illusion of Free Will: 
This podcast is one of the bi-monthly podcasts where Rich Roll does a solo episode diving deep into current events and audience interests.  This episode is worthwhile for anyone living in today's society.  Important dialogue about social media, The Social Dilemma documentary, TED Talks, and so much more.  "Seek not to convince but to understand."
Episode #544. Think Like A Monk: Jay Shetty On Purpose, Compassion & Happiness: 
You may have heard of Jay Shetty before due to his social media omnipresence.  Jay is a former monk who has a knack for creating what he calls "viral wisdom" — simplified videos based on ancient tenets.  During this podcast, Jay shares his incredible wisdom and stories from his life. "We are all naturally wired to serve — as children, people, and humans. Instead we've been educated for greed. Live your life half self, half service."
Episode #497. Gregg Renfrew Leads The Clean Beauty Movement:
Gregg Renfrew is an entrepreneur and founder of BeautyCounter, one of the first Clean Beauty and Skincare lines launched in 2011.  This episode dives deep into the consequences caused by the innumerable products we slather daily on our largest organ: our skin.  Gregg and Rich also speak about how outdated and unregulated the FDA laws are relating what goes into products. "The FDA has zero authority to recall products even in the event of a proven harm."
Rich Roll's Podcast is both a fantastic introductory podcast for those looking to get into podcasts, as well as a reliable channel for podcast regulars.  These conversations are insightful, honest, and full of amazing information and wisdom.  Let us know which is your favorite @StarterNoise.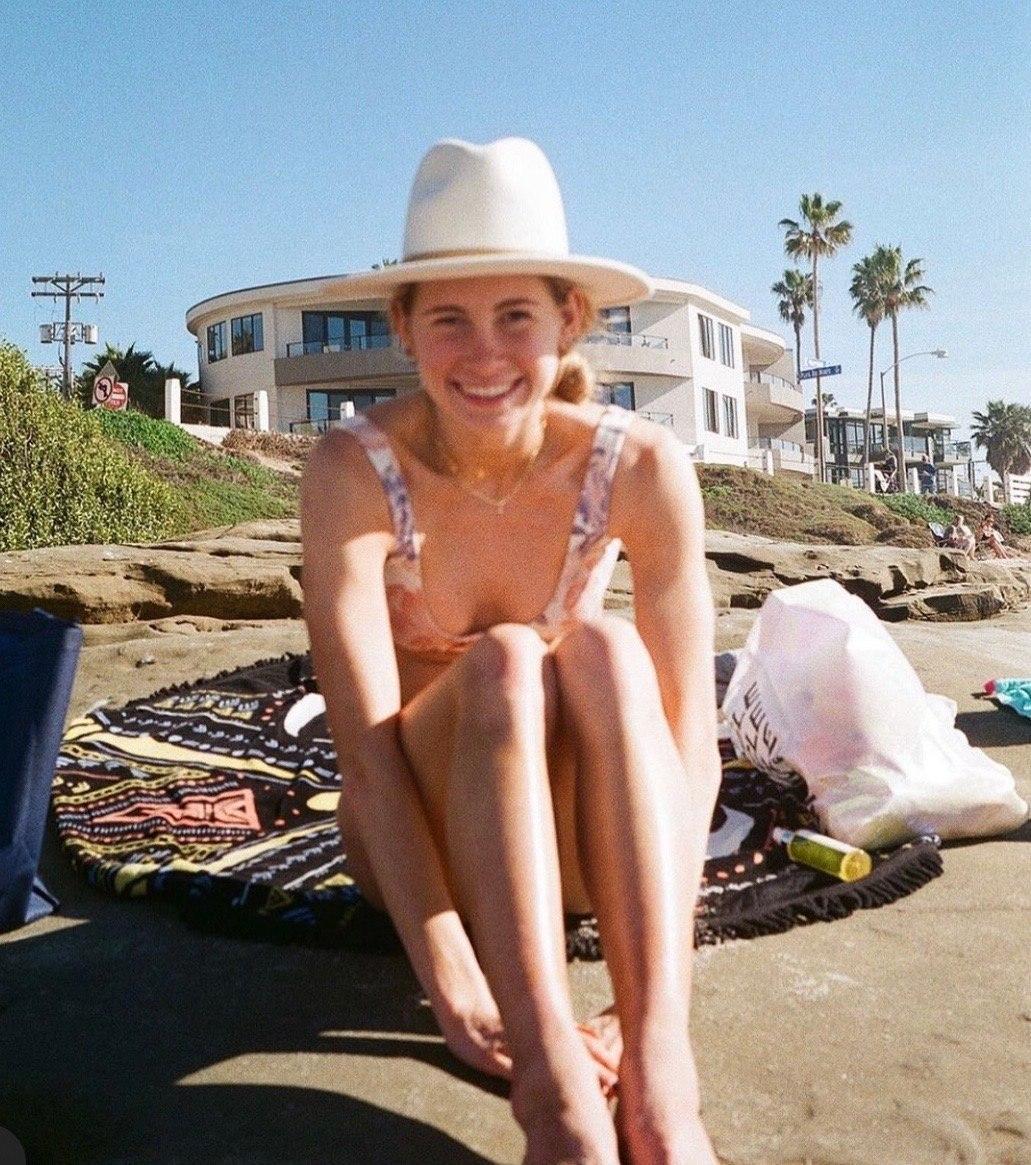 Morgan is a student at the University of San Diego majoring in Business Administration and minoring in Entrepreneurship. Not afraid to run a 10k or test out a new product for review, Morgan is our go-to for all things spirituality, health, wellness, and the hottest spots to check out in Denver and San Diego. Also a podcast junkie, Morgan can always recommend a killer listen ranging from the newest data on MDMA research to ways we can begin understanding the microbiome.