At-home workouts: I have a love/hate relationship with them.  Some days I am ecstatic to get in a morning sweat from the ease of my own home.  Other days I crave the energy and intensity from my favorite Soul Cycle class.  Either way, working out at home has become extremely accessible and quite impressive in the quality available.
Yoga, HIIT, mat pilates, strength, and cardio, I will share some of my favorite workouts you can do anywhere you find a little extra time and space.
Whether you have or have not heard of Melissa Wood Health,  I can confirm that the hype is real.  A range of pilates, strength, yoga, meditation, treadmill series, water series, and pre-natal/post-natal flows.  Melissa offers a free 7-day trial to test out all her flows.  Her amazing workouts range from 10 to 50 minutes, Melissa's flows are effective, energizing, and her energy always makes me feel on top of the world.  
If you are looking for more of a strength and cardio workout, Rachael Devaux of @RachaelsGoodEats on Instagram is my go-to.  Rachael does two-three live classes a week and posts all of her workouts on IG TV for you to test on your own time.  Rachael is a registered dietitian, co-owner of Toast Society, and a huge hit on Instagram.  Her workouts are mainly circuit-based, meaning she has 2-3 different circuits you repeat multiple times or do on an interval basis.  I am personally a huge fan of her HIIT and bodyweight workouts.  Watch out; you might also get some killer meal ideas from her IG.
If you're looking to switch it up, we love the famous Aussie "Sarah's Day."  Sarah of @Sarahsday on Instagram has coined the infamous "Sweaty Shredder" workouts that you can test out in her Ebook.  Sarah also has amazing Ab workouts, flows, and beach workouts available to try on her Instagram.
Perhaps you're looking for something simple and familiar.  It doesn't get much easier than doing a NikeTraining App workout.  A vast range of workouts and great instructions/pointers from various instructors.  One of my favorite workouts is the "head to toe meltdown."
If you need a more grounding practice or looking for a great meditation or Kundalini class, head to ALO Moves Youtube Channel by Alo Yoga.  Alo Yoga is offering free community classes on Youtube led by amazing Alo Yoga ambassadors.  This is one I recommend to all of my family members or those looking to get into yoga or meditation.  Alo has classes for beginners, HIIT workouts, quick meditations, and everything in between.  Don't shy away from trying a Vinyassa flow or Gratitude meditation!
Working out from home has become a reality for many.  While I definitely miss the excitement and energy from attending a hot yoga class or Barry's Bootcamp, I have grown to appreciate the ease of working out in my own home.  I highly recommend trying out one of the workouts above to add a little movement to your day and boost your endorphins.  Not to mention, most of these workouts cost you nothing!  Maybe try a little ALO flow after walking your dog, or join a live IG class with Rachael Devaux.
Stick with us here at StarterNoise to keep up on news, wellness tips, and tech breakthroughs during this crazy time of COVID-19. And get the scoop on the big things, follow us on Twitter and Instagram.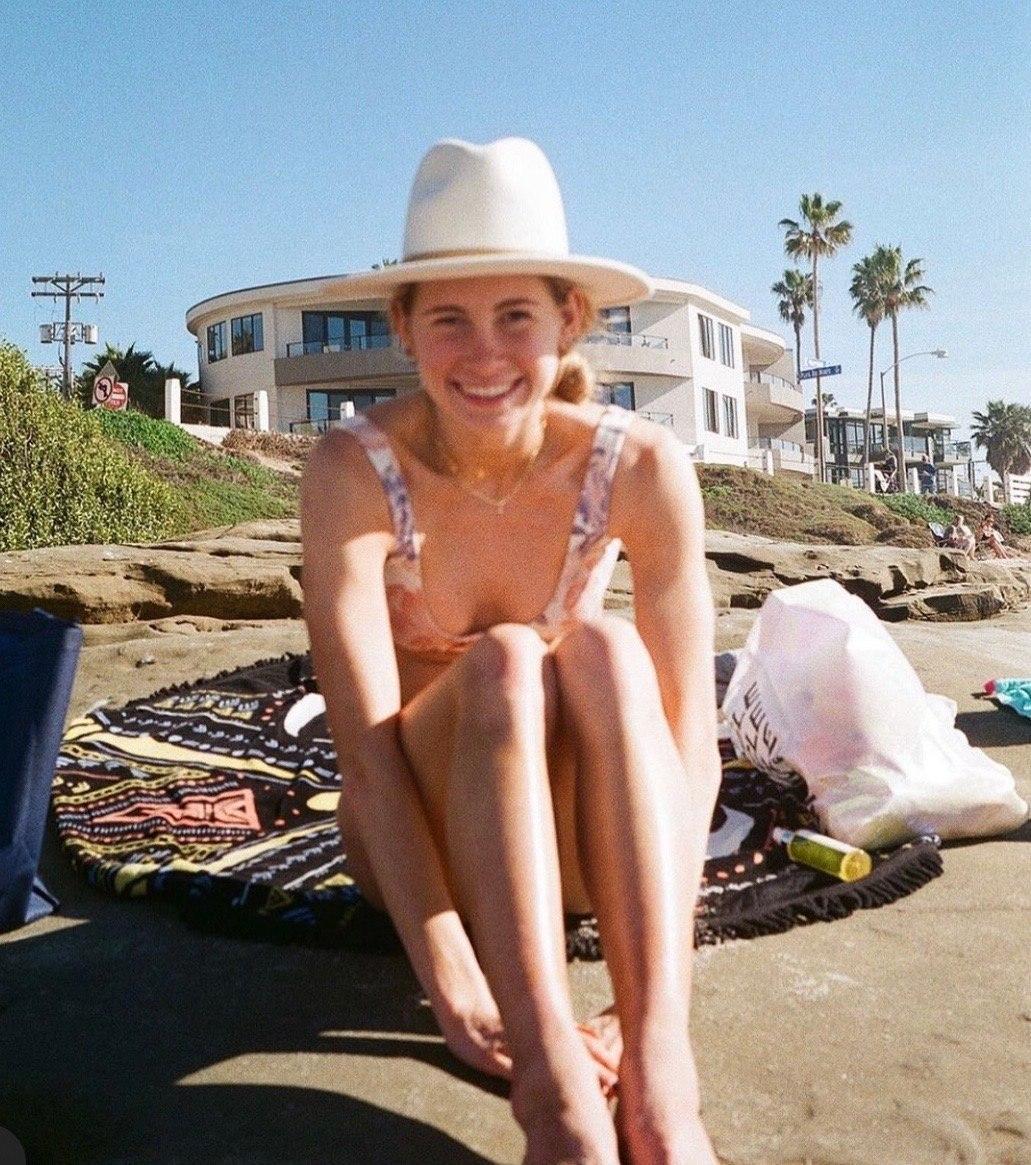 Morgan is a student at the University of San Diego majoring in Business Administration and minoring in Entrepreneurship. Not afraid to run a 10k or test out a new product for review, Morgan is our go-to for all things spirituality, health, wellness, and the hottest spots to check out in Denver and San Diego. Also a podcast junkie, Morgan can always recommend a killer listen ranging from the newest data on MDMA research to ways we can begin understanding the microbiome.