Something that seems to keep filling up our work group chats is podcast recommendations.  Podcasts are becoming increasingly popular and are a powerful way to obtain important information or simply just have a good laugh.
While many people are simply not aware of all the podcasts out there, I hear a lot of people talk about their struggle to find something that keeps them interested or find a channel that they love.  Whether you want to obtain information about how to protect your self from Covid-19, have a good laugh, listen to a crime story, talk about sex, or simply catch up on news, there is a podcast for you.  Not to mention podcasts are so easy to incorporate into your everyday life, listen while you're going for a walk, folding laundry, or just flat-out bored.
I am going to share a couple of my favorite wellness-based podcast channels and episodes below.  I encourage you to join the conversation and try out one that may be of interest.  Knowledge is power and these episodes include some of the most incredible thought leaders that share their expertise, views, and challenge us to push ourselves to greater heights.
1. The Sakara Life Podcast
Episode 16: Fulfilling Sex and Orgasmic Enlightenment, with Kim Anami
I was a bit intimidated by the title of this podcast episode, but I gave it a try anyway.  Kin Anami is so knowledgeable and teaches us that sex is ultimately the lifeforce energy and how we all have the ability to tap into this powerful force.  I was impressed by the way Kim explains lifeforce energy and speaks in a way that makes this accessible and inclusive to everyone.
Episode 9: Dr. Robin Berzin's Take on COVID 19 & Functional Medicine 101
This is a podcast I wish everyone could hear.  Dr. Berzin speaks about the effects of stress on your body, how being medicated isn't the same as being well, and why fruits and vegetables are the best immunity supplements you can take.
Episode 12: Becoming Your Own Healer with Mama Medicine
I loved this episode because Deborah Hanekamp takes us through her story of growing into her own intuitive gifts and how we can each do the same.
2. The goop Podcast
Julie Holland is truly incredible in the way she explains how opioid's simply mimic oxytocin (a neurotransmitter and hormone that is key for connection), and how there are far more ways we can heal and connect by using other tools beyond prescription medications.  She also breaks down profound lessons from psychedelic experiences.
What Our Anxiety Is Telling Us
Psychiatrist Ellen Vora, MD speaks about her holistic, functional medicine approach to mental health.  She sees symptoms- Anxiety and depression, hormone and gut issues- as "our really beautiful, brilliant body's way of communicating to us."
I absolutely loved how Laura Day and Laura Lynne Jackson express how everyone has the ability to be intuitive.  They explain how to notice, listen to, test, and document your intuition so that you can use it as a tool to help you with your relationships. Career, and daily routine.

3. The mindbodygreen Podcast
How To Hack Your Hormones With Alisa Vitti.
This podcast is hands down a must-listen for all women.  Alisa Vitti takes us through her personal struggle with hormone imbalance and all ways we can combat these issues as well as signs we may be out of "whack."
Signs of inflammation you may be overlooking with Will Cole, D.C., IFMCP.
Dr. Will Cole brings us through ways we can specifically check for inflammation, as it is commonly overlooked.
4. The Skinny Confidential Him & Her Show
Episode 278: Dr. Steven Gundry Pt. 2 – Hormone Balance, Covid-19 Defense, & Longevity Diets
A Must Listen!  In this podcast episode, Dr. Gundry discusses hormone balance, how to build our immune system against COVID -19, and what diets can increase longevity.
Episode 187: Khalil Rafati – On How He Crawled Out Of The Depths Of Addiction Hell & Came Out The Other-Side, Battling Drug Addiction, Failure, & The Will To Persevere Through The Darkest Times
From living homeless on the streets in LA to owning one of the most popular health restaurants, Sun Life, Khalil talks about everything from addiction to his path to recovery.  Such an inspiring and motivating listen.
Episode 233: The Truth About Red Meat & Sustainable Eating
Sustainable and Bio-regenerative farming does exist!  Anya Fernald of Belcampo Meat speaks all about sustainable farming and variable diets for the human body.
I hope one of these gained a bit of your interest.  If not, don't give up!  Some of these may seem a  bit "out there" but I highly recommend you give them a try.  I was specifically intimidated by Sakara Life's Podcast: "Fulfilling Sex and Orgasmic Enlightenment." However, after listening I learned so much about how sex ultimately your creative life force energy and we can consciously tap into this powerful source.
Keep an eye out for companies, brands, and even people that you love that may be featured in a podcast and give it a try, you may just become a Podcast Junkie like Myself 🙂
Stick with us here at StarterNoise to keep up on news, wellness tips, and tech breakthroughs during this crazy time of COVID-19. And get the scoop on the big things, follow us on Twitter and Instagram.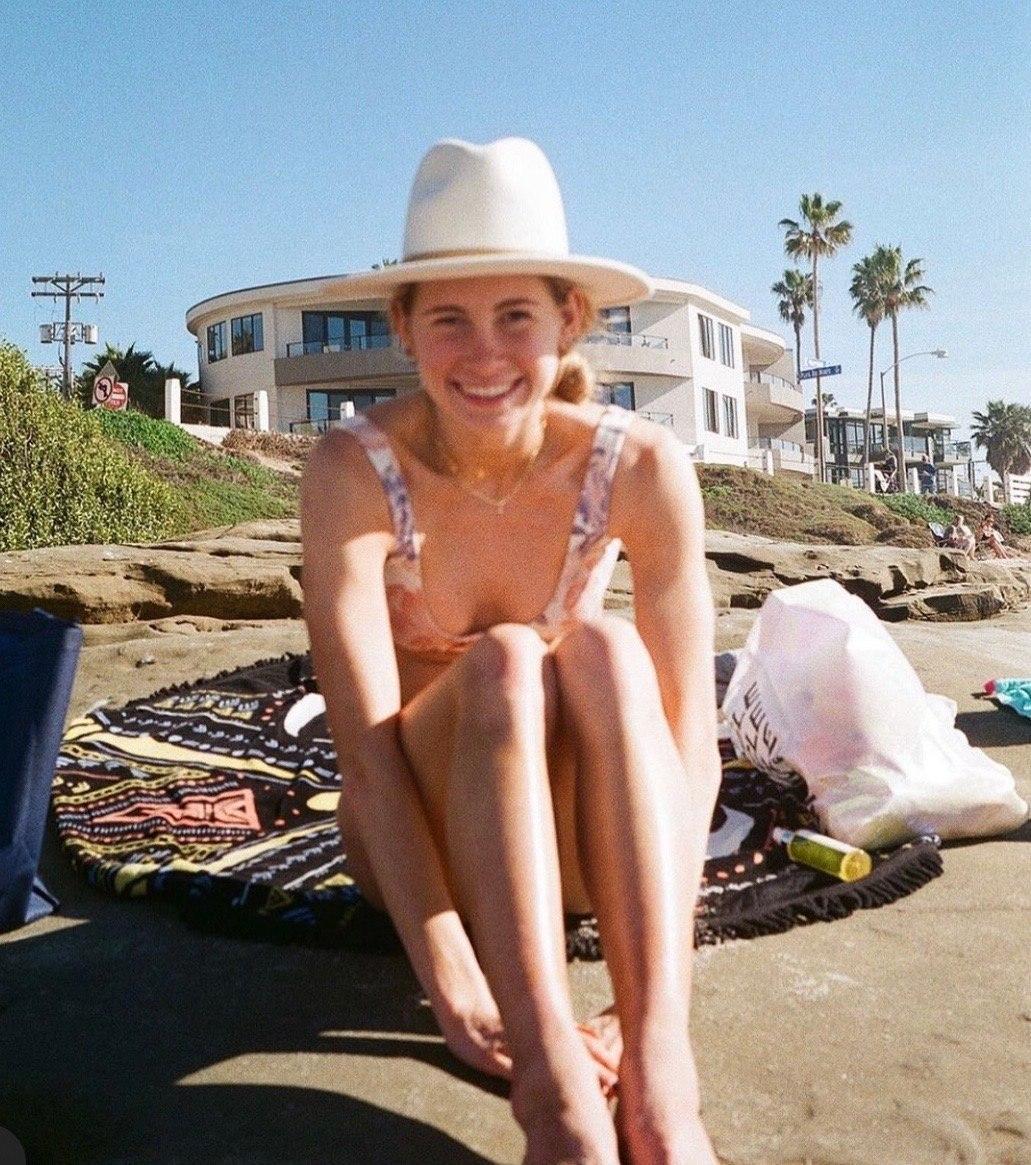 Morgan is a student at the University of San Diego majoring in Business Administration and minoring in Entrepreneurship. Not afraid to run a 10k or test out a new product for review, Morgan is our go-to for all things spirituality, health, wellness, and the hottest spots to check out in Denver and San Diego. Also a podcast junkie, Morgan can always recommend a killer listen ranging from the newest data on MDMA research to ways we can begin understanding the microbiome.