In 2007, Kenton Lee set out to travel the world and see if he could spend his whole life overseas as a missionary. Although he quickly realized that he was not cut out for an expatriate lifestyle, Lee discovered a different opportunity to serve people around the world.
While volunteering in an orphanage in Nairobi, Kenya, Lee noticed that many of the children wore shoes they had drastically outgrown. There was not enough money for the orphanage to buy new ones. Troubled by this, Lee imagined how useful it would be to have a shoe that grows.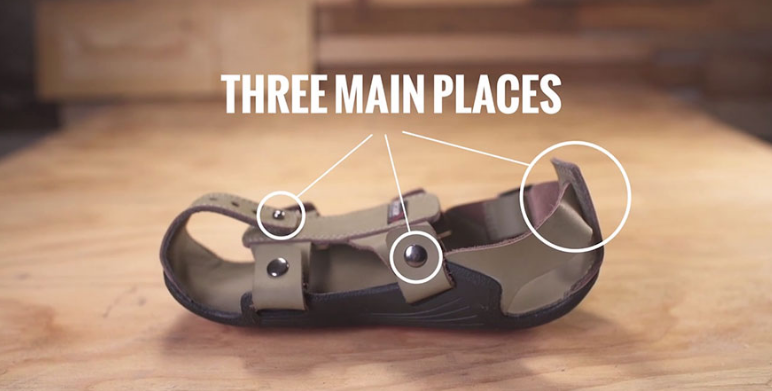 Upon his return to Idaho, Lee couldn't shake the thought of turning this shoe idea into a reality. In 2009, Lee launched Because International, the organization behind "The Shoe That Grows".
Initially, Lee and his team tried to reach out to established shoe companies and pitch the idea, but no one expressed interest. By 2011, they had to make the call: should they keep trying?
"The whole reason we kept going was because I really thought it was a good idea," Lee says. "Even as we got turned down by shoe companies, I stayed stubborn. I wanted to keep going".
Lee found a meaningful source of support in an unexpected place. Despite Lee's young age and long hair, a group of older men at the local Rotary International chapter enthusiastically pledged their support to the cause.
"They gave a donation and said 'we believe in you,'" Lee recalls. "They probably believed in me more than I did at that point."
Finally, with the help of the Portland, Oregon-based prototype firm Proof of Concept, which specializes in footwear production, 100 pairs of the prototype shoe were made. The shoe size can be adjusted in width and length with the help of a series of snaps.
Lee and his wife took the shoes to Kenya in the summer of 2012 for some field testing. Over the course of the year, children and community members wore the shoes and gave feedback about what worked and what could be improved.
In fall 2014, the first full shipment of 3,000 pairs of shoes was delivered directly to Lee's house. "We cleared out a guest bedroom and stacked up boxes of the shoes from floor to ceiling." Shortly thereafter, the online campaign was officially launched.
The Shoe That Grows has gained worldwide attention in 2015. All 3,000 pairs of shoes from the first order have been sold and as of this writing, a CrowdRise campaign with an initial goal of $50,000 has brought in over $100,000. Lee and his team and planning at least two more orders of shoes.
While Lee is thrilled with the success of the campaign, it has been an unexpected development.
"We just had no idea this was going to happen, we're just trying our best to respond," he says.
Lee says he is suffering from a sense of 'customer service withdrawal' as the influx of support and inquiries makes it impossible for him to personally connect with everyone interested in the project. Other team members have stepped in to help out.
The strong response means an opportunity to pursue some long-term goals sooner than expected. Ultimately, Lee would like to place the means and knowledge for manufacturing these shoes into the hands of the communities which benefit most from them, by establishing locally-based factories and utilizing local labor.
Lee advocates for a community-based approach, with an ear always tuned to the people being served.
"A huge principle of our organization and my life is to start by listening," he says. "Sometimes we [nonprofits] can get a little bit off course. It's important to remember it's not about us, it's all about them."
Today, Kenton Lee may still be working from his hometown in Idaho, but he's looking (and listening) to impact the lives of children and communities across the world, one step at a time.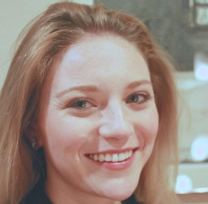 From the markets of Budapest to the skyscrapers of London, Caitlin is our expert on all things European. Located in Copenhagen, Denmark, Caitlin keeps us up-to-date on the European startup landscape, plus culture, food and whatever she finds along the way.