Some people fight their whole lives to bring their business dreams to fruition, but at a mere 23 years old, Paris Manning's global beauty business,
Velvet 59
, is thriving. Sheer respect and curiosity prompted me to ask her a few questions about her brand and the road to early success.
Chantel Fernow: When did you know you wanted to own your own cosmetics company?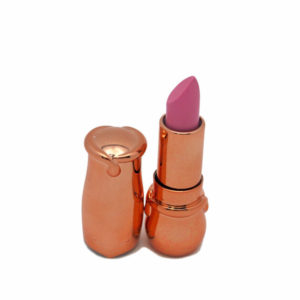 Paris Manning:
I have been raised by my parents around the industry. You don't always want to do what you're raised with, and for a time I certainly didn't. I wanted to work with animals or somehow prevent bad things happening to them. So I decided to fuse my love for nature and make-up together and create a vegan, cruelty-free brand.
CF: To what do you attribute your success at such a young age? How old were you when your brand officially launched?
PM: I launched my brand when I was 22 and now, at only 23, I realize that many people like me are concerned about what they are putting on their skin or ingesting from their lips. The big brands are not in touch with what is happening. Independent brands who care about the environment, animal testing and ultimately the customer are being supported by an educated, loyal following.
CF: What advice do you have for other people who want to start their own businesses?
PM: Have a business plan. Get a young mentor who is really in touch with what is happening in the beauty business, if you can, and trust your own instincts. Too many people are still trying to squeeze great talent into producing a corporate branded product. If you have a quality ethical product that they need, they will support you.
CF: How do people react when they find out how old you are? How do you respond to them?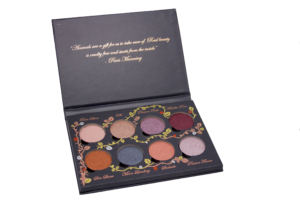 PM:
If people in a business meeting don't talk to me, they only talk to the people with me (who are generally older), I know they don't understand where the cosmetic industry is headed. They don't get my brand or what it stands for. It's just something you put up with in the industry. There's a lot more positive than negative when it comes to people's reactions, though.
CF: What qualities do you want your products to be known for? 
PM: Kindness to people, kindness to animals, sustainability, uncompromising high quality. I don't want to be in business if I have to compromise any of the above.
CF: How involved are you in the crafting side of your company? (Sourcing products, chemistry, etc.) 
PM: Completely 100% from conception to design to formulation. I test everything and reject many formulations. This can be tough, as I do not compromise, but the finished product has everyone I work with smiling when we produce something new.
CF: Tell me about your min-pin's influence over your brand.
PM: Mei-Ling represents all that is important to me and those who buy Velvet 59 products: kindness, love, trust. Her name means "beautiful woman" in Japanese, and she certainly is one pretty lady!
CF: How has your globetrotting influenced your brand?
PM: I have traveled to many places in the world including Europe and parts of the East. I was in Guam for a while on my way back from Hong Kong. Guam is an amazing island filled with untouched beauty. It was one of the most inspiring trips I've ever taken. Guam and Hong Kong really influenced my Exotic Lotus Palette.
CF: Tell me a bit about how your company supports rural communities.
PM: I am constantly trying to learn and improve our products sustainability and impact on lives. I want to leave a small footprint on the planet that does not cause harm. This means that when I can see something needs to change I will take that step. We try and include an ingredient called Sacha Inchi whenever we can, which supports indigenous people in the Amazonian rainforest. It has many properties which are great for the skin and is harvested all year 'round. I never use mica from child labor mines. (This is well documented, but many companies ignore it). I only use synthesized mica or from certified child labor-free mines. This is what adds to our costs. But I am happy to absorb that for the sake of a great product that I and my customers can use guilt-free.
CF: What are your long-term goals?
PM: To continue to produce high-quality products that incorporate values that benefit others. I have so many ideas for new products that will take time but I am happy to continue to develop the brand slowly over the next few years.
Bonus: Velvet 59 wants to give StarterNoise readers free shipping until the end of August 2016! Just use coupon code starternoisefreeship at checkout.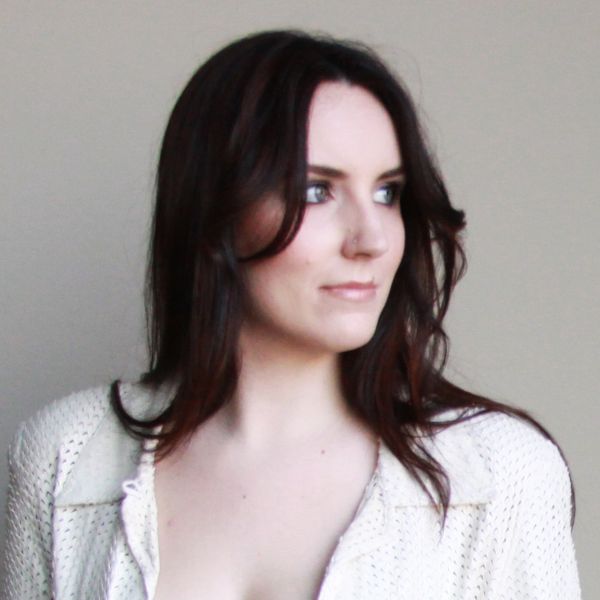 Chantel Fernow is a former beauty editor of Make-Up Artist magazine. After receiving degrees in creative writing, English literature and philosophy from Colorado Mesa University, she forsook her native Southwest for the Pacific Northwest. She now lives on the Oregon Coast, where she writes, edits, eavesdrops and lies to strangers.