Since 2013, founders Liz Klinger and Anna Lee have been on a mission to destigmatize taboos around sex.  Both growing up in conservtive families, they had a lot of questions about sex and realized that MOST people felt the same way.  Lioness is changing the game by providing every woman access to knowledge around their own sexual pleasure, on their own terms.  A Smart-Vibrator that gives you feedback about your orgasms on an app, Lioness is helping women practice their pleasure.
Made meticulously by badass women engineers, designers, health care experts, and dreamers, Lioness brings patented, never before seen technology outside of research labs.  Here's more from our interview with Liz Klinger, co-founder of Lioness…
Liz has a background in graphic design and finance.  During her youth she used art initially to explore questions she had about her own sexuality.  When Liz graduated college, she realized that art was a hard prospect due to the recession and lack of social media.  She fell into a career in finance, however she still had an inkling to do something involving art. 
Liz began diving into sex and pleasure, talking with many differnet people, which led her to selling sex toys.  From sorority parties to senior retirement parties, Liz quickly found out that there was always someone who had questions about sex.  "It was sort of this relief, like I'm not the only weird person who has a million questions about sex," explained Liz.  People from all ages, just out of college to women in their sixties had questions about sex, and Liz found the perfect opportunity to create Lioness.
Lioness has thoughtfully created a smart vibrator and app that allows you to see and track your orgasms.  Think of it  as a sex diary that allows you to track your experience, without the whole journaling part.  Over time you are able to see trends and explore what might be impacting your experience. Consider Lioness you newest sex therapist.
On face value it appears to be your everyday vibrator, but inside there is a magical array of sensors.  Lioness tracks everything including, squeezing of your pelvic floor, temperature, a force sensor, and a primary sensor for tracking arousal and orgasm.  Liz simplified the technology with us and explained that the pattern of pelvic floor contractions are the best indicator of an orgasm. 
Lioness is allowing women to understand how various things affect their pleasure and experience.  Tracking things from alcohol consumption, to CBD and cannabis, and even coffee to see how each substance affects their experience.  Women are able  to see the length of an orgasm, the number of orgasms, and if their experience was enjoyable or not.  Lioness is giving people access to data that they didn't even know they could access.
In 2019 Lioness partnered with Eaze to research if cannabis helped users achieve a more satisfying sex life.  Using Lioness's Smart Vibrator, the study found that "Cannabis can enhance your orgasms no matter who you are. While a satisfying sex life is the result of many variables, cannabis can increase the length, frequency, and quality of your orgasms and pleasure sessions whether you're single or married, solo or with a partner, young adult or silver fox."
Giving women tools to better understand their pleasure and understand their bodies on their own time is an incredible gift.  We are beyond inspired by Liz and Anna's mission to destigmatize sexual pleasure and taboo's around sex.  As always, we asked Liz for her best piece of advice: "Don't lose hope, when you're working there's going to be obstacles.  There's all these different things that will happen and you can allow yourself to have that moment, but move forward and ask yourself:  What can I do now?"
Be sure to check out Lioness and let us know if you have any key insights 😉 @StarterNoise.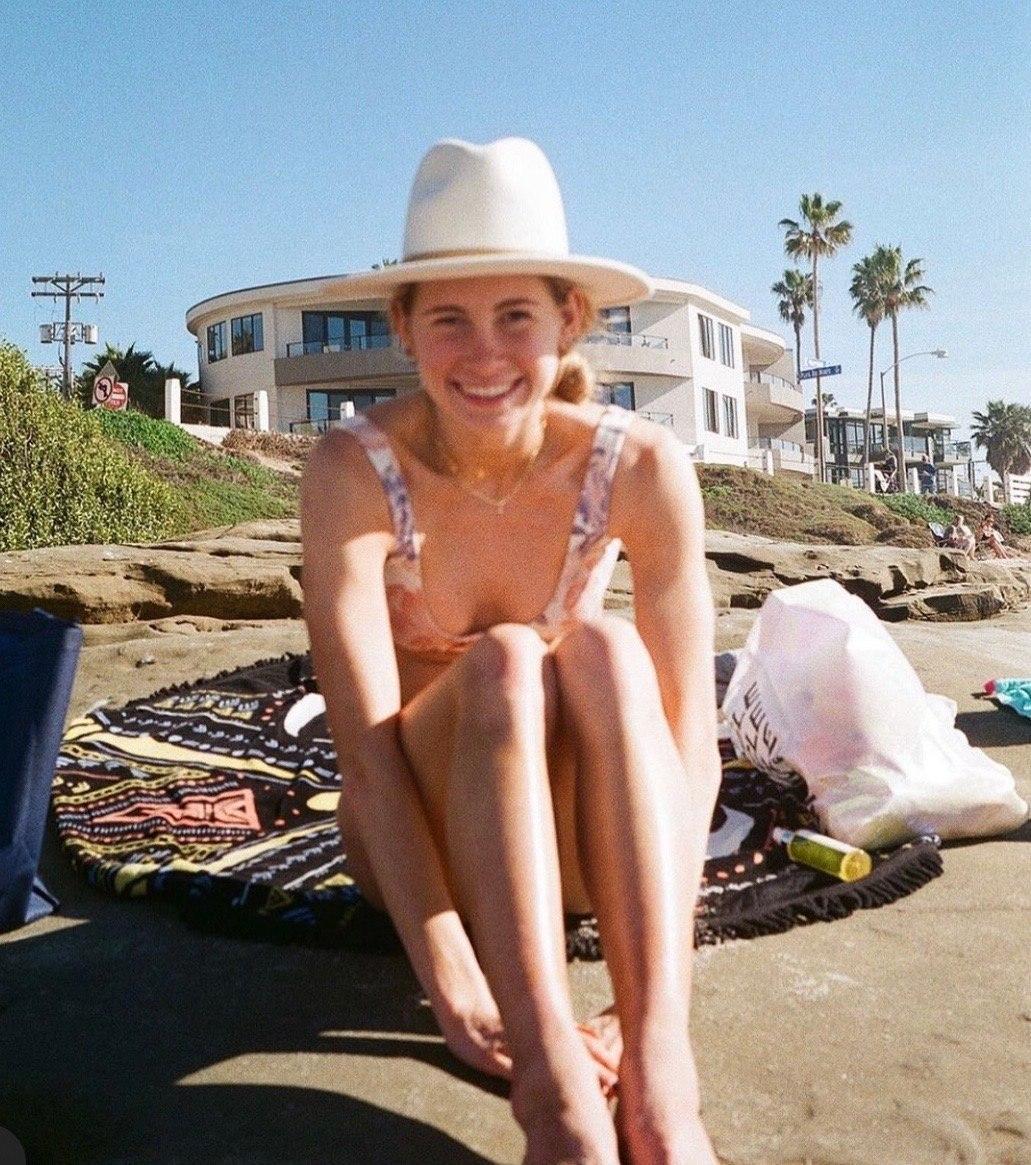 Morgan is a student at the University of San Diego majoring in Business Administration and minoring in Entrepreneurship. Not afraid to run a 10k or test out a new product for review, Morgan is our go-to for all things spirituality, health, wellness, and the hottest spots to check out in Denver and San Diego. Also a podcast junkie, Morgan can always recommend a killer listen ranging from the newest data on MDMA research to ways we can begin understanding the microbiome.