Nearly all of us use beauty products. Whether you're shampooing and conditioning your hair, lathering lotion on your hands, or applying sunscreen on your face. We all use an abundance of beauty products — every day. I bet very few, if any of us, can give a complete list of all the ingredients in any given one of our beauty products. Why is that? Because they are filled with dozens of odd named chemicals. What makes this whole situation worse? … Only a very small percentage of the population questions these mysterious ingredients. (Many of which have been linked to cancer and other health related issues.)
Now no need to panic and run to the nearest bathroom so you can douse yourself in a hot shower to wipe away all the chemicals. There is a solution to this problem and it's called Beautycounter. Never heard? Well you're in for a treat because I've got the inside scoop.
Founded by Gregg Renfrew, Beauty Counter strives to provide beauty products that are natural, safe, and eco-friendly. Gregg sums it up best when she describes how she got into the business in the first place: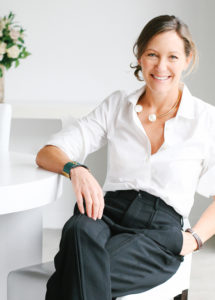 "Like many of you, I'm a wife and mom—and, like many of you, I didn't know what I didn't know. As I applied sunscreen, lotion, and any number of beauty products on myself and my kids, I never thought for a second they might not be safe: After all, I thought, we live in a country that regulates everything. So imagine my surprise when I learned that when it comes to the personal care industry, that's simply not the case. Companies are allowed to use harmful ingredients and make their own judgments about safety. And so I started Beautycounter, a company devoted to progress. Here you'll find a wealth of empowering information about ways we can all make the world healthier, along with safer products you can trust. Because we all deserve better. Our vision is bold; real answers are never timid. Help us put truth back in beauty." — Gregg
So what kind of products does Beautycounter have? Well pretty much everything from skincare to makeup to family products. Best part about Beautycounter — you don't need to think about the safety and wellbeing of your body when using the products. They use nontoxic ingredients instead of the thousands of chemicals used in nearly all other beauty products.
Phew, what a relief. Finally a skincare line that prizes healthy over beauty. Checkout Beautycounter and let us know what you think @StarterNoise.