Since 2011, one company has been disrupting the wearable market and wellness space by helping its users track and improve their health, and it's again taking the world by storm this October.
WHOOP, manufactured and distributed by the company of the same name, claims to be the world's most powerful training and recovery tool, enabling its users to monitor their body's performance in real time. WHOOP's latest generation of wearable straps help people improve their training, sleep, and lifestyle choices with its live data collection and feedback. This data is then sharable with trainers, coaches and friends.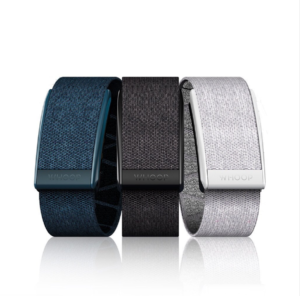 WHOOP is designed to help athletes and high-performance operators understand and transform their bodies and unlock their inner potential by using WHOOP's hardware, analytics, and community to understand the body and positively change behavior.  Studies show that WHOOP can reduce injuries, increase sleep, and improve performance.
So what can WHOOP do for you, a serious entrepreneur and business executive? Well, as a "high-performance operator," you are WHOOP's target market, and WHOOP can help you improve your work/life balance by enabling you to get more in touch with how your body is doing. WHOOP does this by helping you daily to track your "continued and personalized understanding of Recovery, Strain, and Sleep." Yes, all of these things matter!
As part of its goal of world domination (at least in the wearable strap arena), WHOOP also isn't afraid to partner with some unique events. This brings us to Sober October, a yearly event founded about ten years ago by comedian Joe Rogan where participants abstain from alcohol, as well as any other substances they may sometimes indulge in, during the entire month of October in order to encourage wellness and sobriety. Sober October started when Rogan and others felt the need to pull back from their partying ways for at least one month, and this year WHOOP will help them track their progress and the various physical responses to being drug-free and sober.
Specifically, WHOOP has teamed up this year with four popular comedic podcast hosts, Tom Segura, Bert Kreischer, Ari Shaffir, and Joe Rogan himself, and is having them wear WHOOP straps all month to highlight how sobriety impacts one's sleep, recovery, and overall wellness. WHOOP is also inviting its regular users to participate in Sober October and use WHOOP to monitor their physiological data via the WHOOP strap and WHOOP app to validate how their abstinence is helping improve their health. To help facilitate this, WHOOP has created a Sober October team for WHOOP members to join and stay motivated. WHOOP will also publish and share the Sober October leader board so non-WHOOP members can view the insights their hosts are gaining.
According to a recent article in Fast Company, WHOOP CEO Will Ahmed says partnering with Rogan is a perfect fit: "We've been a big fan of Joe Rogan's for a while now. I think he speaks to biohacking and human performance in a lot of different contexts, and our mission at WHOOP is to unlock human performance," he says.
And even though Sober October has already started, it's not too late to join and follow along. To do so, just head to Soberoctober.whoop.com.