Why are Amazon drivers are hanging phones in trees?
2020 has been so insane that we literally just breezed past the whole "murder hornets" thing, and it just keeps getting weirder. Something strange is happening near Amazon.com Inc. delivery stations and Whole Foods stores in the suburbs of Chicago: smartphones are hanging from trees. 
It is believed that Amazon contract delivery drivers are putting them there as a means to get a leg up in the competition when it comes to getting more work.
According to Fortune, "the purpose of hanging phones in trees is to trick Amazon's dispatch mechanism into believing the drivers are closer to a warehouse or store than they really are. The Flex app rewards routes in part by a driver's proximity to a pick-up point." It is also believed that an "unidentified person or entity is acting as an intermediary between Amazon and the drivers and charging drivers to secure more routes," which is against Amazon's policies.
Bloomberg stated that an outlet had shared what they saw on the video footage:
"The outlet viewed footage of drivers syncing their phones up to the devices that are suspended in trees and then parking nearby to wait. Amazon's system chooses drivers based on who is closest to the pickup location — meaning drivers with access to phones even slightly closer to the stores and delivery stations have a leg up on accepting orders before competing drivers."
According to Bloomberg, the phone-hanging scheme lets drivers "game the system" by which Amazon rewards delivery routes through its Flex app, an app that pays $18/hour for routes that take 2-4 hours to complete. Bloomberg also shared that "the app rewards routes from Amazon's warehouses and from Whole Foods grocery stores, which the company owns."
Bloomberg also provided insight into the increasing level of competition in the gig economy:
"That driver's resort to such extreme methods is emblematic of the ferocious competition for work in a pandemic-ravaged U.S. economy suffering from double-digit unemployment. Much the way milliseconds can mean millions to hedge funds using robotraders, a smartphone perched in a tree can be the key to getting an $18 delivery route before someone else."
So there's our quasi-explanation. When you see smartphones hanging from trees, you know the competition within the gig economy is getting fierce. 
Check out the video from the Bloomberg Technology YouTube channel to hear more. 
Stick with us here at StarterNoise to keep up on news, wellness tips, and tech breakthroughs during this crazy time of COVID-19. And get the scoop on the big things, follow us on Twitter and Instagram.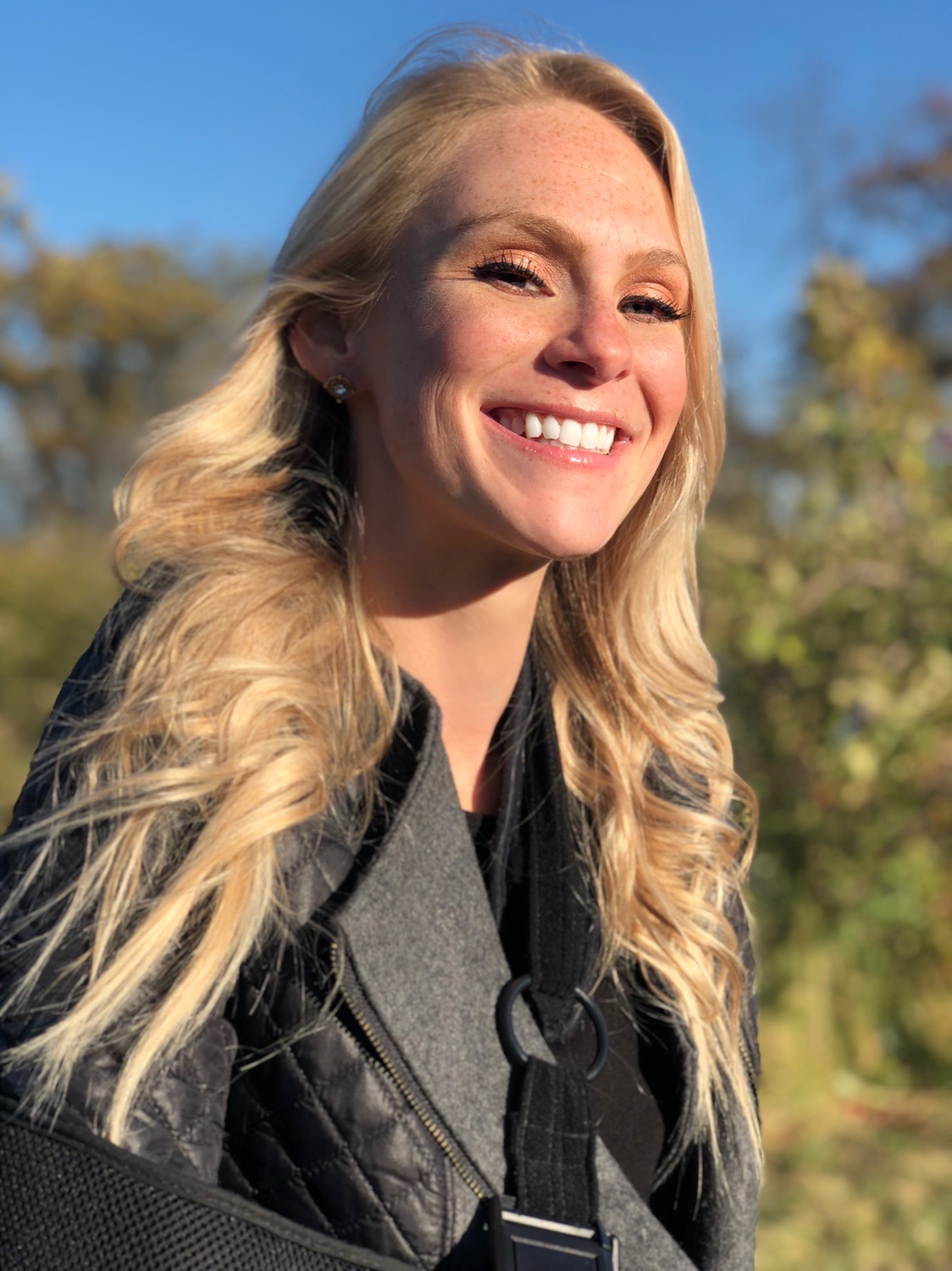 digital strategist | women's entrepreneurship founder | comedy writer
tech & startup expert | fantasy football disgrace | bee movie superfan | LA & MKE