The world of coding is becoming relevant to EVERYONE; especially women, and even babies. Read why this matters.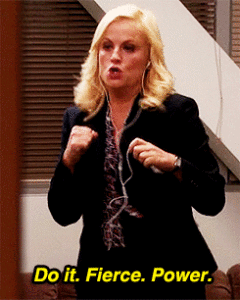 It's no secret that men have continually dominated the web development industry. A study conducted by Evans Data Corp in 2013 revealed that males have accounted for 84% to 94% of the industry as a whole.
Male dominance in the world of coding recently dropped to 86%, revealing that the industry IS changing. The tech gender gap is closing. We're finally starting to "crack the code," am I right?? (I'm so sorry).
The prophet Beyoncé was right yet again. Who run the world? Girls. Women have started joining the web development industry in a big way.
Several coding initiatives have developed specifically for women, such as "Girls Who Code," "Girl Develop It," and "Made With Code."
The goal is to kill the stereotype that women aren't interested in computer science. These stereotypes have become more conventional. This discourages girls from even entering the tech world in the first place.
Why does encouraging women to code matter? The Girls Who Code website states, "…in middle school, 74% of girls express interest in Science, Technology, Engineering and Math (STEM), but when choosing a college major, just 0.4% of high school girls select computer science."
Next, the crazy demographic that the coding revamp is reaching; babies and small children.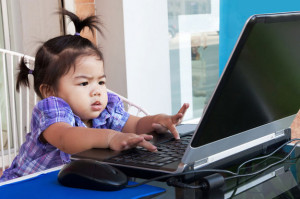 I am 100% aware of how crazy it sounds when I say that coding is becoming relevant to babies. Honestly, is anything relevant to babies? "This op-ed about the dangers of juicing is so relevant right now," said no child, ever.
But it's not insane to think that your child's first language could be HTML. There is even a children's book titled "HTML for Babies."
The web description states, "It's never to early to be standards compliant! Show your little ones HTML markup code along with letter forms to get them started on the visual patterns and symbols that make up the essential building blocks of the Web…This beautiful book is a fun and colorful introduction to the world of web design for babies."
There are also children's books titled ABCs of the Web, CSS for Babies, and Web Design for Babies.
When I was young, my favorite books had titles like Are You My Mother?, Where's Spot? and You Literally Don't Even Know What a Computer Is So Just Look at These Pictures of Dogs. (That last one was slightly dramatized).
Fostering an interest in web development could be huge in encouraging young people to pursue a career in software. And the accessibility of content makes fostering this interest even more game changing.
Ladies and babies: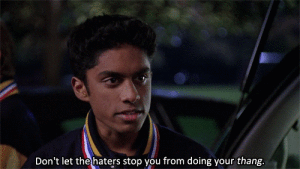 How do you feel about changes in the software industry? Have you ever been interested in the world of web development? Tweet us your opinion at@StarterNoise using the hashtag #AnOdeToCode