Recreational sports are a great way to get moving, but in most places, you'll break a sweat just trying to find local teams to join. Players, coaches and organizations in New York City can now use Wooter to connect with new team members, book facilities, and organize games.
The platform is a search marketplace and directory where players can connect with nearby leagues and league owners can use Wooter's league management software, all for free.
Wooter launched an updated site version in November, though the site originally debuted in April 2015. Wooter's Chief Growth Officer, Max Avs explains that the team initially planned to an array of features for recreational activities including sports leagues, courts, coaches, and fitness experiences. After recognizing an untapped market in recreational sports, the team decided to hone in on growing league partnerships.
Avs says the biggest undertaking has been the task of developing a directory and marketplace at the same time. He explains that for a website like Wooter in 2015, it is essential to cultivate a platform with a strong social component. Avs explains,
"There are so many functions, and one really difficult thing about creating a website with these three components – marketplace, social and search – is that there are so many flows. There's a user flow, where they have to find the right league for them, a league owner flow, where they have to go through the management software with ease. And you have to understand that a lot of the league owners are middle-aged to seniors, so a lot of them don't like to use websites. You have to make it extremely intuitive."
There are currently 12 web developers working at Wooter. Avs explains the team is dedicated to developing a platform that emphasizes simplicity of use.
"You need to make a website where it's easy to find things. The user doesn't have to go outside of it so it's going to be easy and convenient to buy straight off your site so they stay there. And they have to have a social component."
Avs says the initial decision to develop a directory and marketplace simultaneously was made after consulting with a financial analyst to address the challenge of making revenue on the platform.
"We got extremely specific. If I were to give advice to somebody making a multi-layered website, a marketplace with a social component, what the new trend is right now, you have to make sure you calculate properly. You have to make sure the math is there for you to be successful."
Wooter is currently focusing operations on the Northeast and developing revenue through payment processing with partnered leagues. This spring, Wooter expects to release a court system so league owners will be able to find a field or court to play in on demand.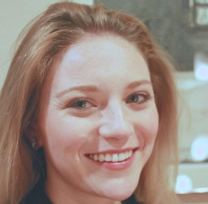 From the markets of Budapest to the skyscrapers of London, Caitlin is our expert on all things European. Located in Copenhagen, Denmark, Caitlin keeps us up-to-date on the European startup landscape, plus culture, food and whatever she finds along the way.