"OMG is this guy really writing an article about the WWE?!?" You're damn right I am.
On April 2, 2017, Wrestlemania 33 entertained the world for a crowd in Orlando, Florida and threw in a few surprises throughout the night. When looking for inspiring business models that thrive through decades of success, in my mind, the WWE is right up there with Disney. Both companies have a marketing strategy and business model that creates success, while still adapting to the evolution of technology and social trends. So yeah, I'm going to write this article about Wrestlemania 33, and you should probably pay attention and grab some pointers that you can apply to your business.
Hook up some influencers.
The world is a changing place, and people are stuck more on their phones than any other form of media, specifically social media and online news. Did you see professional wrestling hitting pop culture recently? Examples like LeBron wearing an Undertaker shirt, Aziz Ansari hosting SNL sporting a nWo Wolfpac shirt, or even Kendall Jenner rocking a nWo shirt, people pay attention to social influencers.
You can spin this into your own business by simply searching out people with a large following and giving them a free product or free service. It's as simple as a quick message "Hey, I see you like widgets, I make widgets too! Let me send you a couple for free, and if you like it, hit us up on Instagram J !" Hook up people on social media so they can promote your brand to their followers … aka an audience you may not normally get access to.
Do your own thing creatively, even if people hate on you.
Wrestlemania always opens itself up to twists and surprises to make the WWE's flagship event the most memorable event of the year. One of the surprises this year was the triumphant return of the Hardy Boys.
The Hardy Boys have been wrestling as a tag team in two competing promotions: Impact Wrestling and Ring of Honor, over the last several years. While waiting for the WWE to resign them, the Hardy Boys developed their own "gimmick" or persona in the competing federations that was an acquired taste to the fans. Matt and Jeff Hardy were taking on a dark and odd-speaking persona with their characters that threatened to "Delete!" the existence of other wrestlers' careers. While often the butt of fans' jokes in online circles, the duo continued to stick to their passion and stayed 'in character' through the storm.
Keeping with the "Broken characters," Jeff and Matt Hardy have been making their way into fans' hearts and speculation of their WWE return was downplayed months before Wrestlemania. On the grandest stage of them all, the WWE revealed the Hardy Boys as their latest team and instantly threw them into the Tag Team Title picture.
I'm sure you are skimming the article at this point, so let me stick the point quick: Do your own thing because people will notice. Even when people hate on your brand, your social strategy, tweets, pictures, or business in general — stick to your guns. You are what makes your brand original, different, and authentic. Keep doing what you think is right creatively because people will notice. It just takes time.
Know when to "call it quits" and move on.
This year marks the end of an era. At Wrestlemania 33, the legendary Undertaker made a very cinematic retirement at the end of his match. Spanning over 25 years in the business, the Undertaker performed his last match at Wrestlemania 33 and some could argue that it was long overdue. Sometimes these guys just hang on for far too long and end up hurting themselves.
Well guess what, maybe you need to consult some trusted friends about your business.
Now I'm not saying, quit. I'm saying you may need to collaborate with people you trust to give you honest feedback for change. Sometimes you need to take time to stop going in the wrong direction and revert to a different path that wasn't obvious to you. It could be as simple as a color change in your marketing, or the removal of a service that you lose money on, or the addition of cheaper consumables that make your customers life easier. Sometimes you need to STOP, look at what your business is doing, and readjust your course to make it more profitable.
With Wrestlemania 33 now in the past, it will be interesting to watch what WWE will do next with their business. Last year they made a brand shift in their two weekly televised shows, and now the fans are excited for what is coming in the future. I hope you have seen through the "Professional Wrestling" stereotype in this article and have taken away a couple of business tips that you can directly apply to your work. I could write a full article on "How to make your work Phenomenal: the ethics of AJ Styles," so let us know if you would read it by tweeting us @StarterNoise.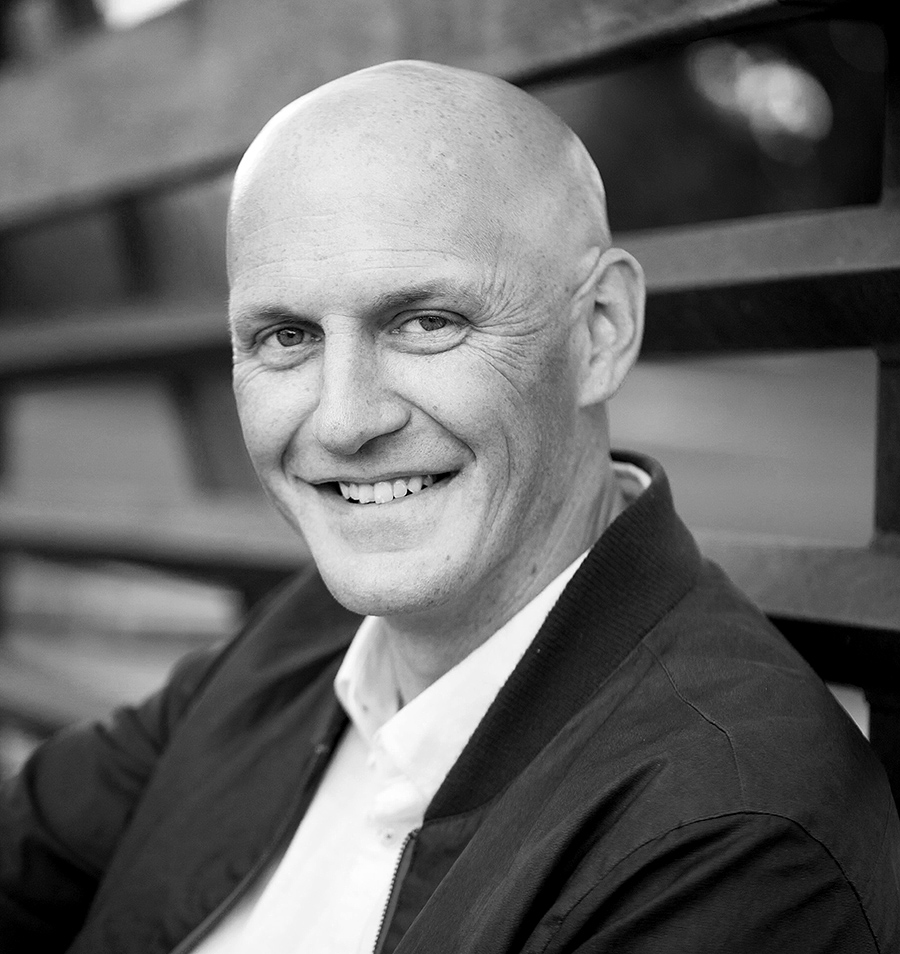 Mike has great experience in the areas of Photography, Graphic Design, Videography, Web Design, and Social Media Marketing. He serves as the "Marketing One-Stop-Shop" for several small businesses in the Milwaukee area, and continues to push the envelope with stunning visuals and upcoming trends.