We talk a lot about "how to start a startup" but reading word after word of 'how-to' isn't always so helpful. If you're a visual learner or like seeing an outline of what your plan is than this infographic might be perfect for you.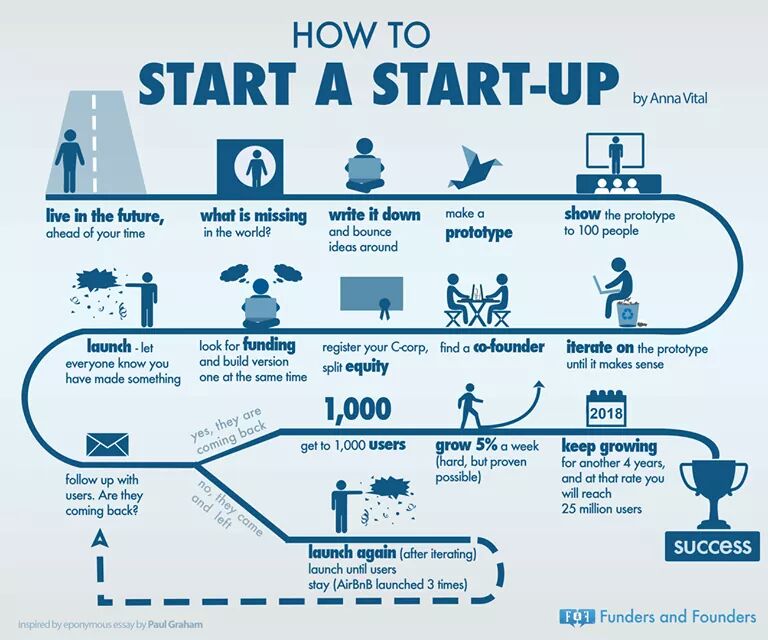 Seems pretty simple, right? Well yes and no. Although this guide maps out the right steps for you to take when developing a startup, it does show how you can take steps in a few different directions. It's important to note that there is no 'cookie cutter' way to launch a startup, you're in control and have the option to stick as closely or as loosely as you want to this guide.
What steps would you take to launch a startup? Tweet @StarterNoise.

Derek Rundell, is a successful business leader, operator, and serial entrepreneur. Derek has founded, managed and sold businesses in the technology, media and finance industries. He sits on several boards and serves as an advisor/investor to numerous established businesses and startups. Startups are Derek's real passion, and in addition to building his own portfolio of technology, media and financial ventures, he invests in and mentors startups and entrepreneurs. He is passionate about sharing his knowledge and helping other businesses succeed.