Recycling is a big deal. Almost every major city and college campus does it. In some places it is even looked down upon if you don't. But, where does that bundled up ball of aluminum go?
The Dame brothers out of Boise, Idaho have picked up the re-usable metal and done something fashionable with it – beautifully designed metal sunglass frames. And since they are made out of metal, you can recycle them instead of trash them when you are done wearing your pair.
"For quite some time, we've been working to find a metal material worthy of introducing into our sustainable line up. We felt like we were missing an important look that only metal could offer, but we wanted to make sure we did it right. We pride ourselves in being the pioneers in sustainable eyewear which is why we didn't choose just any metal, but a highly recyclable metal, aluminum," reports Tanner Dame, one of the founder of the family-run Proof Eyewear company.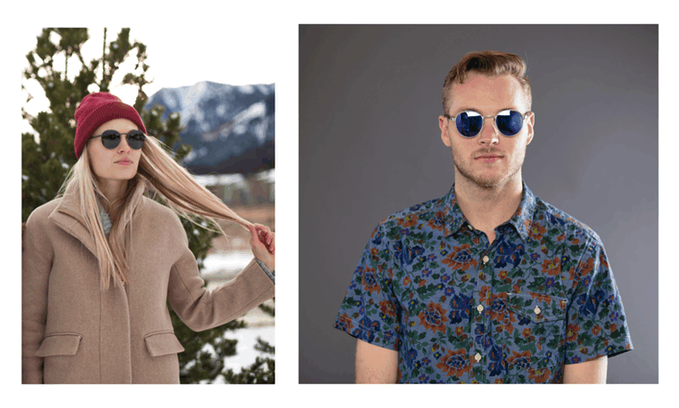 If you are going to recycle your Proof frames, you don't need to smash them into the aluminum compactor. You can actually send them back to Boise and they are either given to someone in need or taken apart and used to create a new pair of frames. Either way, you'll get $50 bucks towards your next pair.
One of the most important things to note about Proof Eyewear and what they are doing to change the retail market isn't their trendy style. It is that they are illustrating a new way of looking at product creation. Most products are not made to be recycled. If they can be, it is just icing for the producer who wants to attract the biggest demographic of buyers possible. Proof Eyewear flips that and is designing with recycling in mind. Their materials choice, their production line, their customer service all revolve around be able to ditch your eyewear for a new pair, guilt free.
Changing the game from dump-destined to never tossed in a landfill is a bigger deal than recycling. Who else is going to jump on the train to sustainability? Tell us at @StarterNoise.