Colorado as a state has been a growing entrepreneurial hotspot for years, with Boulder being one of the top cities for millennial entrepreneurs and Denver hosting the largest and hugely successful Denver Startup Week in history. Just South of Denver is Colorado Springs, another city in Colorado showing great potential. Known as a hub for the military and Evangelical nonprofits, this city is starting a grassroots movement to breathe new life into its entrepreneurial legacy.
Colorado Springs used to be a technology hub. Major tech firms like Intel, HP, and WorldCom had offices in the city, but after the recession in 2000, the tech industry never recovered. The city is truly hoping to change all that, and they've been working hard over the past couple of years to host events, weekends, and Meetups to encourage startups and entrepreneurs in the community. This all has cumulated in the implementation of Colorado Springs Startup Week.
Listening to @julian_flores from @getoutfitted talk about #startups #swcos pic.twitter.com/gXxNi4m2J1

— jim gray (@jimgrayonline) October 4, 2015
The umbrella organization that houses Colorado Springs Startup Week, Peak Startup, launched the first Startup Week in 2014. This year's Colorado Springs Startup Week is twice as large as last year's. When the week closes on Friday, over 70 speakers will have spoken about topics like rebranding, using social media, funding, implementing video and photography, art, etc. More than 50 organizations from the community have helped out with the event—including Colorado College, Pikes Peak Community College, and the Small Business Development Center.
Crushing it at Startup Weekend! #swcos @PeakStartup @1MillionCupsCOS #entrepreneurs #ConnectCOS #ColoradoSprings pic.twitter.com/Vm30aINAqg

— Connect COS (@ConnectCos) October 3, 2015
Last year, Colorado Spring's chapter of 1 Million Cups launched during Colorado Springs Startup Week. 1 Million Cups was founded by the Ewing Marion Kauffman Foundation and has spread to numerous cities across the country. Every Wednesday morning, this event hosts startups to present their companies to a diverse audience. The goal is to educate, inform, and equip the startup community in Colorado Springs. Colorado Spring's chapter was proud to celebrate their one-year-old birthday at the end of September with a successful year of weekly presentations to the community. One year later, 1 Million Cups Colorado Springs is thriving and growing.
Past, present, and future organizers. Happy Anniversary! #1MCCOS #entrepreneurs #community @1millioncups pic.twitter.com/Ybm8Zjv8VL

— 1MillionCups CO Spgs (@1MillionCupsCOS) September 23, 2015
While Colorado Springs is still 5 or 10 years down the road from seeing the startup success of its fellow cities of Boulder and Denver, it's well on its way to becoming a big player in the startup world. As it states on Colorado Spring's Startup Week's website, this event is "A reflection of your hard work and your community's unique entrepreneurial identity." Colorado Springs clearly believes in its entrepreneurs and is taking the time and effort to invest in their city's entrepreneurial spirt, making this another spot to watch in Colorado.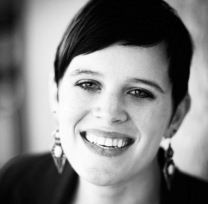 After working in publishing at Penguin Random House, Teryn O'Brien went the entrepreneurial route and launched her own business to help organizations and individuals tell their stories through photography, writing, video, and online marketing strategy. Teryn enjoys exploring the startup & entrepreneurial world, mentoring writers & storytellers, and speaking out against injustice in all its forms. She spends her free time hiking Colorado, writing books, and drinking too much tea.