By now I am sure we have all heard of (and hopefully tried out) an up and coming sexual wellness company.  While many are jumping on the bandwagon, others are still hesitant to explore this realm that may feel a bit outside of the box.  No matter where you stand, sexual wellness is here to stay.  And, it's becoming an essential component of self-care for many.  Nonetheless, Hello Cake is disrupting the sexual wellness space with products tailored to specific types of play, including products like Tush Cush and the So-low Stroker.  
Here are some steamy insights from Hello Cake's co-founder, Mitchell Orkis:
How did you guys get started in this space?
"There is this thing that happens when straight people like to ask gay people, what should I try next? I don't know why that happens. Hunter (Hello Cake co-founder) and I worked together, and we started becoming friends and having that conversation.  We were talking about why there aren't brands that are helping people kind of try new things in the bedroom. So we then decided to go off and create that company."
Hello Cake and SexED:
"Sex is one of those things where you dont know until you know.  You have to try different things, you have to experiment to find what you do and do not like.  Your sexual tastes and preferences keep expanding and changing as you grow."
Welcome SexED … HelloCake encourages all consumers to get to know themselves.  "The first step to better sex with your partner is better sex with yourself," explains Co-Founder Mitch.  HelloCake educates consumers about consent and communication as a key factor in exploring sexuality.  Hello Cake also encourages users to try something new, one of their articles includes "How to Have a Threesome."  
Mitch has found that the majority of people are curious about trying new things but they genuinely don't know where to start.  Hello Cake is acting as that voice that says: here is where to start, you need the right tools, you need the right education, and you need to have a consenting willing participant to try it with you.
How much fun do you want to have?
"Rightfully so, people are scared that sex can be uncomfortable or painful, so giving everyone the tools to tackle that feels great to me."
Hello Cake offers an array of products unlike any other sexual wellness company: clean ingredients, a straight-forward design  that is tailor-made to enhance your experience.  
Tush Cush: Butt stuff can be intimidating. The best thing for butt play is a lube that provides great cushion, lasts a long time, is a breeze to clean and, oh yeah—is good for that uber-sensitive skin. Tush Cush, a hybrid formula of water & premium silicone jelly, gives you the best of both worlds, making backside experiences easy and fun.
So-Low Stroker: Hello Cake's new men's personal massager gives you all the feels and leaves you with none of the stress. 
Toy Wonder: A water-based lube which is specifically designed not to drip off toys, including battery-powered friends. 
Advice from Mitch:
"I think not knowing how to do something and being naive is helpful early on.  But I only think that it is helpful for about three months. If you're going into a taboo space, I really advise studying other established companies in that space.  I would stare at the competition and try to think: if I were their founder, why would I have made that decision?"
Exploring sexuality can seem intimidating, but luckily Hello Cake is on your side to help open all the doors to pleasure.  Check them out today and let us know what products you are buying!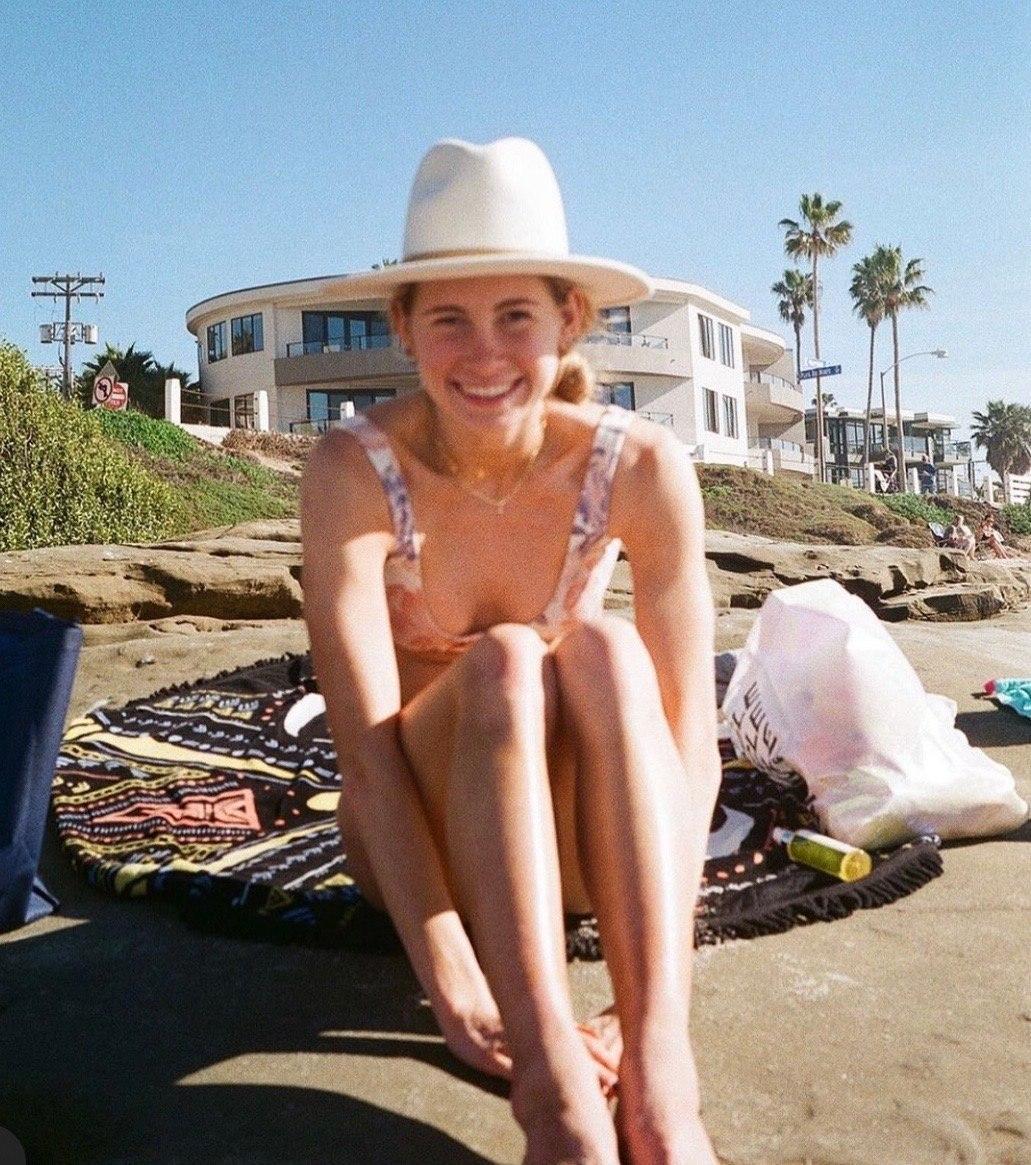 Morgan is a student at the University of San Diego majoring in Business Administration and minoring in Entrepreneurship. Not afraid to run a 10k or test out a new product for review, Morgan is our go-to for all things spirituality, health, wellness, and the hottest spots to check out in Denver and San Diego. Also a podcast junkie, Morgan can always recommend a killer listen ranging from the newest data on MDMA research to ways we can begin understanding the microbiome.