When it comes to sexual wellness some things can feel a bit daunting or overwhelming. The market has grown at a rapid pace as so many products and services have some to fruition.  On the other hand, in a space that requires exploration to figure out what you fancy, I love the saying, "don't knock it till you try it…."
Born out of a queer-inclusive performance arts and techno festival hosted in London circa de 2019, HOWL is doing it all.  An ethos to form foundations of bringing together LGBTQ+ collectives from different scenes across the UK under one roof, HOWL has now grown into a sex-positive community.  
But when the parties stopped amid covid-19, HOWL founders Samuel Douek and Daniel Cohen found themselves drawn to the cannabis industry.  Understanding the very significant history between the queer community and the development of medical cannabis, they knew this was a space waiting for them.
In December of 2020, HOWL launched their CBD Based Anal Lubricant.  Marrying their two values: to support the queer community and support people in all communities.  HOWl had officially relaunched as a sexual wellness brand with CBD at its core.
Uninspired by the lubes on the market, HOWL strived to create something meaningful.  Positioning themselves to support all genders and sexuality, HOWL views themselves as post-queer, a brand that can be used by anyone and everyone.  
Beyond the lube and the parties, HOWL offers educational programs, collaborates with artists to produce limited edition merchandise, and supports charities based on quarterly sales. 
"We don't feel that our brand needs to be limited to one demographic, even though that is what we are born out of," shared Samuel.  Further, Samuel expressed the importance that HOWL speaks to everyone, especially because with gen Z, many don't identify with a gender.  
Many sexual wellness brands can feel exclusive, but HOWL is keen to develop products that are progressive and inclusive.  As HOWL continues to expand they are excited to dive into the CBD-THC space even further.  They also have plans to develop sexual products that are "post-queer" for anyone and everyone.  Inspired by all of the concepts of being a direct and unique brand, they hope to continue making products people can enjoy.
Listening to Samuels story, HOWL seemed to have come together very organically.  One of Samuel's insights that I think all people can benefit from: "I always try to make the point that yes, things were organic, but it wasn't necessarily easy."  Samuel expressed the importance of maintaining a business and keeping things alive when there is no money. "It can be a real struggle and a real labor of love, things did develop in a way I had no control over, but not without struggle."
Samuel and Daniel left us with some amazing words of wisdom.
Samuel: "Something that I won't compromise on is our ethics.  Every decision we make from the design of our packaging to our social media posts we ask ourselves:
What are the ethics involved?  Are we representing the community?  Are we doing something that is offensive?  At the end of the day we are here to sell lube, but we're also here to support and nurture this sexual wellness space. We just really want to make sure that we are inclusive and catering to our community."
Daniel: "I guess mine is very simple.  Do your research, know your market, your focus and understand why you're working on particular projects."
Samuel: "Just to add to that, when you're in the early stages of growth, sometimes there's the opportunity to make quick sales at the expense of the integrity of the brand.  But my advice for a young entrepreneur would be to know you're in it for the long run, not a quick buck.  Stick to your belief system and why you started the brand in the first place, because people buy into authenticity, not the immediate sparkling of it."
Head over to their website, you won't be disappointed.  HOWL offers a Silicon-Based CBD Anal Lubricant as well as a Water-Based CBD Anal Lubricant.   Let us know what you think @StarterNoise.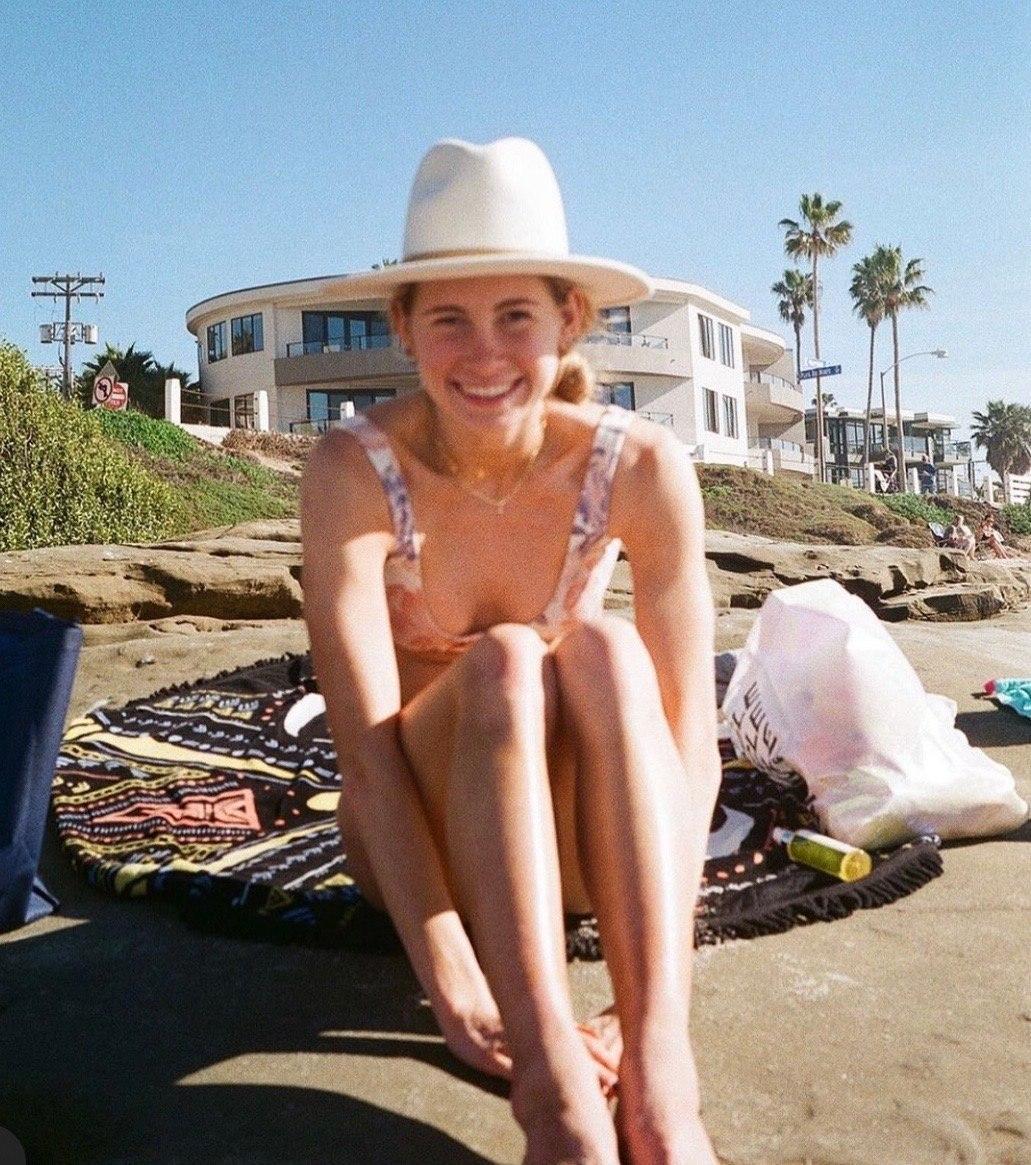 Morgan is a student at the University of San Diego majoring in Business Administration and minoring in Entrepreneurship. Not afraid to run a 10k or test out a new product for review, Morgan is our go-to for all things spirituality, health, wellness, and the hottest spots to check out in Denver and San Diego. Also a podcast junkie, Morgan can always recommend a killer listen ranging from the newest data on MDMA research to ways we can begin understanding the microbiome.