We stumbled across ILOH and were absolutely captivated by their exquisitely curated sexual wellness products for women, made by women.  Founder Jemma Sawyer has consciously selected products that can live in plain sight and confidently become a part of our everyday rituals.  No more pseudo male designs and no more hiding products away in a drawer.  ILOH is about empowering us all to take ownership of being a woman and to take control of our sexual wellness.  
How ILOH came to be:
Jemma found herself at a female-owned sex shop in China called G-Spot.  G-Spot was run by women who specialized in stocking pleasure products that looked more like objects.   It was here that Jemma felt what it could feel like to shop at a store than empowered women to take control of their sexual wellness with confidence and pleasure.
Encouraged by what she experienced in China, Jemma continued to do more research in New York.  While exploring other sex stores, she found that there was disconnect between our language around pleasure and retailers.  Jemma felt as though retailers were not as contemporary as our ability to speak about pleasure. The products being sold weren't palatable to this new era of sexual wellness.
The problem with pleasure retailers:
Jemma discussed that a consumer should not feel shame when opening a sexual wellness product. Likewise, many retailers lack discreet packaging (although many amazing brands are beginning to do this beautifully).  Jemma poses the question: Could you leave a box out on your dining room or kitchen table?  A consumer should feel like they are purchasing an apple watch or luxury beauty product, the process should not feel shameful or degrading.
Shopping at ILOH:
Everything at ILOH is curated with a lifestyle vision in mind.  Meaning, if you are in a shared workspace and somebody has come into the eye line of you shopping for a sexual wellness product, you wouldn't automatically shut your browser.  
The products are entirely women designed and owned.  Jemma added something that really sparked my attention:  the global sexual wellness market is expected to hit $125.1 billion by 2026. But just think about how many billions are going from women's purses into mens pockets."  Driven by a purpose to give back to females, that majority of the products Jemma stocks are addressing real problems that women face, such as painful sex.  Reinvesting in women that are solving real issues is at the core of ILOH.
Products to check out:
One of ILOH's best sellers is the Crave Vesper Vibrating Necklace.  The Vesper is a stainless-steel vibrator that doubles as a necklace. Designed to be worn any time, anywhere, it looks super slick and feels great, with the steel giving you a totally unique sensation.
Jemma shared that founder Ti Chang has been a major supporter of ILOH and a huge contributor to the FemTech movement.
Advice from Jemma:
Of course we had to ask Jemma for a piece of advice for our audience…"Ask for help if you need it.  Certainly when I first started there were moments when I would get quite a bit down on myself for not knowing something.  But the more I've reached out and asked people for help, the more nourishing it's been.  So never be afraid to reach and ask somebody for their support and mentorship."
We are so inspired by Jemma's dedication to empower women.  Further, the way Jemma has taken initiative to create a contemporary retailer for sexual wellness products that are made for women by women.  
Check out ILOH and let us know what you think of our chat with Jemma @StarterNoise.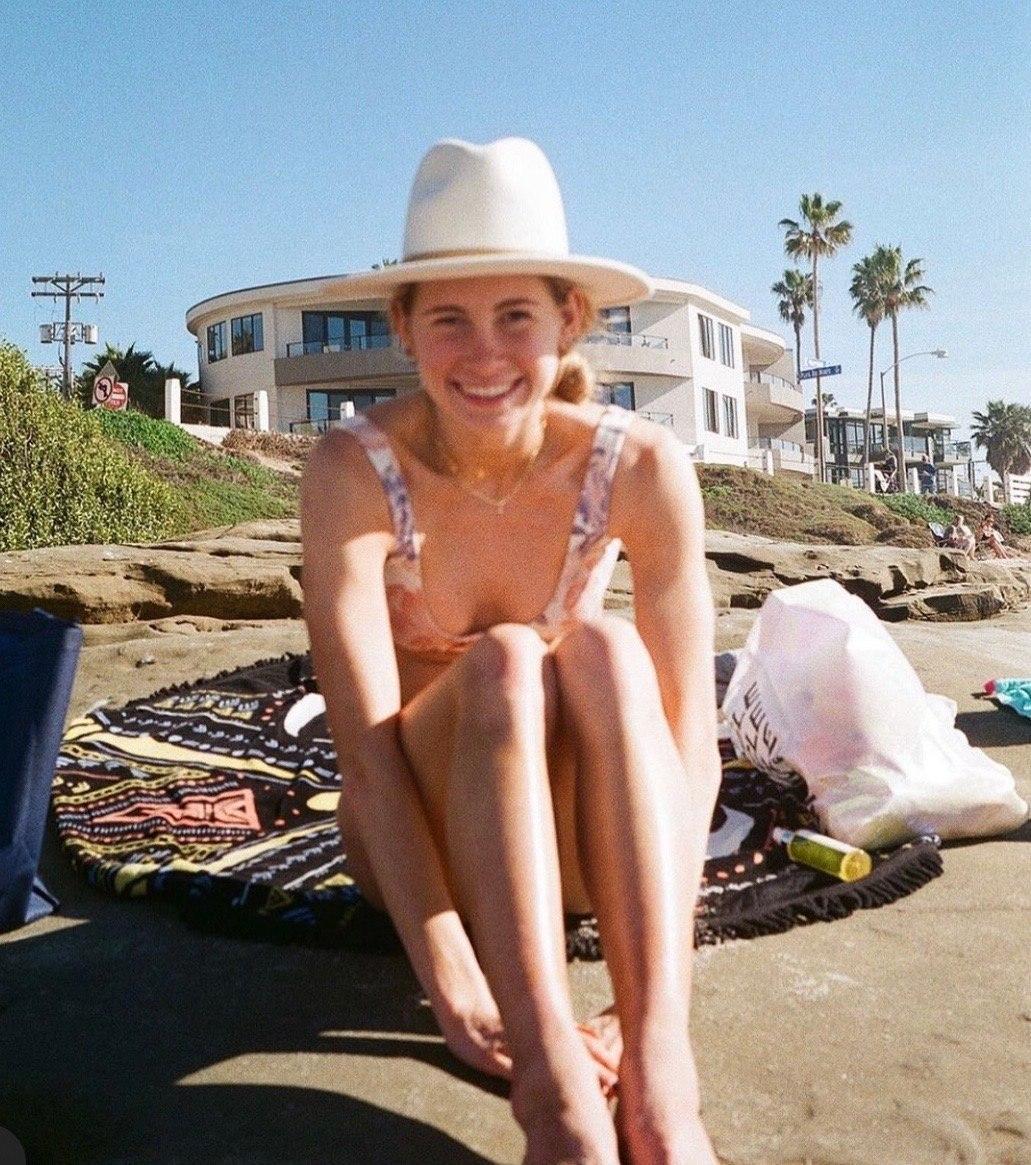 Morgan is a student at the University of San Diego majoring in Business Administration and minoring in Entrepreneurship. Not afraid to run a 10k or test out a new product for review, Morgan is our go-to for all things spirituality, health, wellness, and the hottest spots to check out in Denver and San Diego. Also a podcast junkie, Morgan can always recommend a killer listen ranging from the newest data on MDMA research to ways we can begin understanding the microbiome.