NORMAL founder Lucy Wark has spent the last ten years living in four different countries.  During her time she observed different environments, social values, practices, and more significantly, different views on sexuality.  After witnessing how 'sex-positive' and relaxed Berlin, Germany was, Lucy was inspired to establish a similar tone and vision by creating  NORMAL.
With a background in social science and business, Lucy has spent an extraordinary amount of time observing how people internalize stigma, where cultural attitudes arise from, and how cultural change occurs.  With these understandings in mind, NORMAL came to life.  On a mission to challenge stigma and give people permission to enjoy sexuality in a way that feels right to them.
Many people don't take into account how the culture around sex differs in and throughout the world.  NORMAL is founded and based out of Sydney, Australia.  Founder Lucy explained that Australia has a high population of atheists, including political leaders, which contributes to more individuality and openness around values.  Lucy explained, "Austalians are pretty pragmatic.  I think part of the reason we've seen some really cool sexual wellness businesses come out of Australia is that kind of combination of friendliness and pragmatism and a willingness to just speak about things quite openly."
NORMAL has created a brand by working backwards.  Starting with a vision of the world where people feel comfortable asking questions needed to explore sexuality, where people feel comfortable to express their desires, comfortable to explain their boundaries, and where people feel empowered together or alone to be stigma-free around sexuality.  
With this vision in mind, NORMAL has designed a customer experience that feels intuitive, fun, and educational.  Normalizing healthy conversations around sex, NORMAL speaks to the idea that many people have their greatest fear around sex being "I'm not normal, I don't fit in, I'm not right, my body is different, my desires aren't right," Lucy expressed.  NORMAL is taking these narratives and saying that there is actually no "normal" that one person should be fitting into.  The brand is about finding your NORMAL and navigating what is right for you.  NORMAL sees themselves as a trusted guide that can sit alongside someone.
With a range of toys that are beautifully curated, these high quality versions of classic vibrators, lube, and cleaner are more than just toys you purchase.  NORMAL's in-house sex coach, Gerogia Grace of @gspot._ on Instagram gives you actual explanations of information beyond sex toys.  Starting with the basics such as: 
What is your anatomy?  

What part of my body should I use this on? 

How do I use this with a partner?  

How do I keep it clean?  

How do I incorporate lube?  
NORMAL's goal is not to assume knowledge.  They even have a recommendation quiz to gear you towards the best product for you.  NORMAL also just released an education course, The Modern Guide to Sex that answers the most common questions they hear from their community about sex.
NORMAL realizes that they are not just selling a product, they are dramatically making up for the gaps in our sex education and formalsex education systems. Lucy explained, "we are having to do a lot of unlearning from what people assume to be knowledge.  Things that you learned from pornography are often misleading or directly wrong.  And so as a brand, we see ourselves as supporting the whole person to feel really comfortable with their sexuality rather than just sort of selling a toy in a really kind of narrow way."
It will be exciting to see the way NORMAL impacts sex education acorss the globe.  I asked Lucy who NORMAL is primarly targeting, and she said:  "our internal goal to help create the first generation that has sex without shame.  What is actually really interesting is that we get tons of messages from our users who are in their forties and fifties and sixties and seventies.  They've often had a low quality sex education, even moreso then gen Z or millennials."  NORMAL is also working with a lot of universities throughout Australia and offering free sex education to students.
Lucy passionately explained thatmany people have aningrained belief that in order for sex education to be effective, good, and appropriate,it needs to be boring.  However, one of the points that NORMAL strives to make is that sex education can be  evidence-based and engaging..  Lucy stated, "much of the current sex-education leaves young people unequipped for the realities of their sexual expression, it doesn't speak to their concerns, and I think we are failing them by leaving them unequipped for the reality of sexual experiences."
As a part of the Eucalyptus Group, NORMAL has had an incredible funding journey, most recently raising $22.3 Million in series B— leaving  us stoked to see how they will continue to grow and create a movement around Sex Education and the Modern Guide to Sex.
NORMAL sells products in five countries: US, UK, Canada, Australia, and New Zealand.  Their Modern Guide to Sex is also available globally, and if you are a student in Australia, they offer free-training. Do yourself a favor and check out NORMAL.  A brand that is making an impact in so many lives by allowing people to experience sexual education and sexuality while  unlearning stigmas and taking control of your personal normal.  Find them here!  Let us know your thoughts @StarterNoise.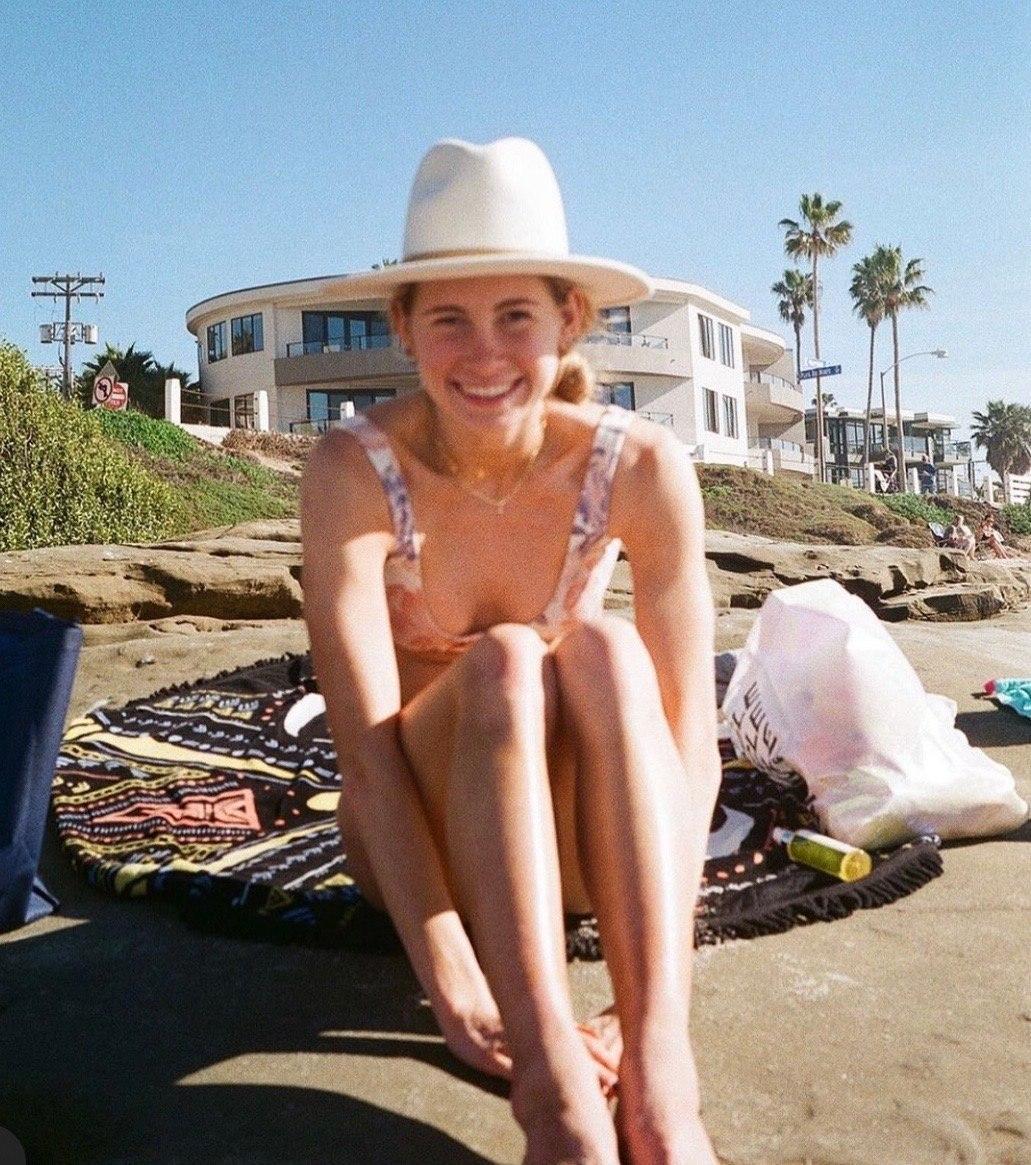 Morgan is a student at the University of San Diego majoring in Business Administration and minoring in Entrepreneurship. Not afraid to run a 10k or test out a new product for review, Morgan is our go-to for all things spirituality, health, wellness, and the hottest spots to check out in Denver and San Diego. Also a podcast junkie, Morgan can always recommend a killer listen ranging from the newest data on MDMA research to ways we can begin understanding the microbiome.