Are you tired of having to skip between Yelp, Google Maps and search engines to find the next place you want to go? Only to then skip over to Uber and OpenTable to get there and get in. To then discover it wasn't even close to what you expected? I am. It's frustrating to try and get enough information to make a good decision when you aren't even sure what's around. Thanks to PHIND, it looks like looking for something new just got a whole lot easier.
We brought you the story of PHIND last year when it had just won the Battlefield Wildcard Winner at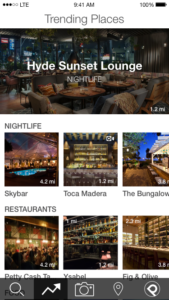 TechCrunch Disrupt in New York City. Then, it was a great app for travelers. Now it is a great app for everyday discovery.
PHIND has spent the last year adding features to the app. Visual, text or category searches bring you aggregated information pulled from a variety of sources. Their tagline "Discover Places in Real Time" sums it up pretty well. You pop open the app, and quickly have a list of options, yelp reviews, photos, address information and more in categories like Nightlife, Food, Coffee and Tours. Plus, key info like wait times. Ever use Waze? It's like that – the people around you are feeding info into the app so you get the best information possible. While it isn't as passive as Waze, it is pretty awesome.
As I type this I am visiting family near Richmond, VA. Neither I nor the family I am visiting know much about the area. The few seconds it took me to download PHIND was all it cost to have over 20 "Top" places delivered to eat, grab coffee, or head out to the local saloon. I say "local saloon" because that is one of the options that came up . . .Daisy Dukes & Boots Saloon about 6 miles away. Who knew?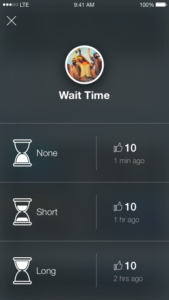 PHIND is where hyper-local and algorithms meet to offer users really valuable intel. You have the information you want, up to date and in real time, integrated with services like OpenTable and Uber so you can get where you want to go and have the experience you expect.
I am going to use the new iteration of the app during the rest of my short trip to the East Coast and see what I think. Join me? Download the app then tell us what you discover by tweeting @StarterNoise #PhindingPlaces.