I think we can agree that we are all in need of some extra festive spirit, now that the holiday season is in full swing. To help with your holiday shopping, we curated a gift guide filled with our favorite wellness products.  Whether they're near or far, show your loved ones you are thinking of them with these fantastic gifts.
For the lover of food:
Fancy Peasant Olive Oil– is organically grown and sourced on a single-estate in Greece. This everything Greek Extra Virgin Olive Oil does, well, just about everything ($32).
Our Place "Always Pan" -is a cult-favorite.  This does-it-all wonder is designed to replace 8 traditional pieces of cookware. Plus, it looks pretty, dang good too ($145).
Hu Kitchen Chocolate gift box– You can never go wrong with chocolate ($79).
Eat Clean Play Dirty Cookbook– From the goddesses of Sakara Life, this cookbook will easily become a favorite ($29).  Hint: You might want to add their popcorn trio too ($45).
Almond Cow- This plant based milk maker lets you turn any nut, seed, or grain to make homemade plant-based milk in moments ($195).
For the wellness lover:
Goop X Avocado Meditation Cushion– "Ommm" away on this sustainable meditation cushion ($80).
Wireless Sanitizing/Charging System– The perfect home office addition to charge and sanitize your phone ($80).
Bala Bangles- If you haven't already seen these on a fitness influencers page, consider this a calling to up-your-workouts with these versatile wrist/ankle weights ($49).
For a more personal gift:
"This smells like my orgasm" Candle- Goop does it again.  Buy one for yourself and one for a friend!  ($75).
Vibrator– Sexual well being is becoming more and more mainstream…why not indulge in a little pleasure for yourself or another.
C and The Moon Body Scrub- This natural Malibu-made body scrub is absolutely, heavenly ($38).
A Candle That Doubles as Massage Oil– A perfect gift for your significant other ($65).
CBD Bath Salts- CBD-infused bath salts designed to restore balance and relax the body ($65).
For the person who is impossible to buy gifts for:
Terracotta Grow Kit– An ultra modern and easy way to grow sprouts ($19).
Retro Keyboard- Make your home office a little more boujee with this retro keyboard ($220).
Mini Thera Gun- The ultra-portable on the go treatment ($199).
Komuso– A way to slow your breath and relieve anxiety with style.  This scientifically, backed necklace doubles as a whistle to control your breath ($85).
Let us know @StarterNoise what wellness gifts you'll be giving this holiday season!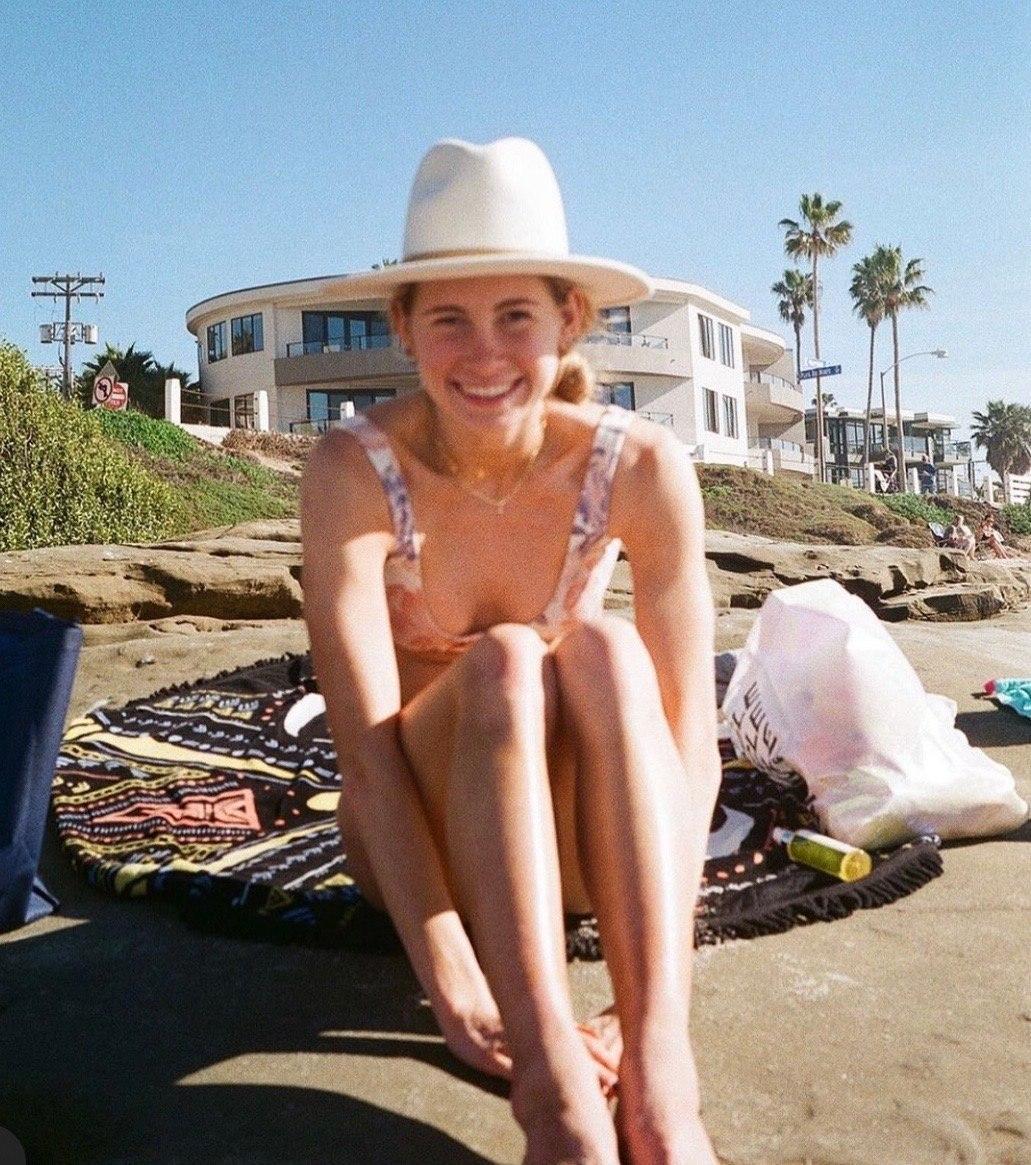 Morgan is a student at the University of San Diego majoring in Business Administration and minoring in Entrepreneurship. Not afraid to run a 10k or test out a new product for review, Morgan is our go-to for all things spirituality, health, wellness, and the hottest spots to check out in Denver and San Diego. Also a podcast junkie, Morgan can always recommend a killer listen ranging from the newest data on MDMA research to ways we can begin understanding the microbiome.