Lilly Sparks is a female powerhouse who is solving real problems.  Founding her first company Natural Foods in 2014, to most recently founding afterglow, we could not be more ecstatic to chat with such an inspiring female entrepreneur. 
"I could sell millions of dollars of food, but I couldn't figure out how to have good sex," Lilly shared.
A recent study found that people cited PornHub as the best place to learn about sex, even above talking to a partner.  98% of men and 73% of women have watched pornin the past six months.  Lilly realized that if she wanted to help people learn about sex and help improve people's sexual wellness, she would have to do that through porn.  As Lillyperfectly stated- "you have to meet people where they are at."
As an ethical porn site, afterglow's core value is to trust yourself.  Through this afterglow emphasizes that there is not one prescriptive way to have sex.  Often times there are narratives defining the way that sex should be, afterglow is on a mission to get rid of the shame and stigma around these narratives.  By empowering users to trust themselves and to trust their journey, afterglow guides users to take their power back and improve their sexual wellness.
You may be wondering…what does ethical porn look like?  Ethical porn simply means that all parties are aware of what's happening and consenting to what's happening.  No surprises.  The actors know they can stop the shoots at any time, no questions asked.
Now, lets dive into this steamy platform…afterglow provides high quality erotic content curated for sexual wellness, focused on pleasure for everyone.  Including spicy sex horscopes, articles and interviews, guided masturbation exercies and so much more.  Afterglow was designed with specific people in mind: For women who watch and buy porn and want more connection with performers and information about the process, women who have watched porn or are interested in improving their sex life but have been turned off by mainstream sites like PornHub, and for men who are intentional about their sexuality and want something beyond the easily accessible materials available online.
Sexual wellness is exploding in every single category and afterglow is certainly a pioneer in providing ethical porn.  
We asked Lilly what other companies inspire her – "Masterclass is a huge inspiration.  Calm and Headspace are also places to really look to for inspiration.  Also Glossier, because at afterglow we are really trying to do something similar in building an audience and serving that audience through the products we offer.  Being able to build this awesome community of sex positive women and even women that are just trying to make pleasure a priority in their lives is what really inspires me."
To round out we wanted to share advice from this badass female entrepreneur:  "My best advice is to trust yourself.  I think it is also important to go easy on yourself and to view everything as a learning experience.  Instead of focusing on success or failure, focus on learning and growth." – Lilly Sparks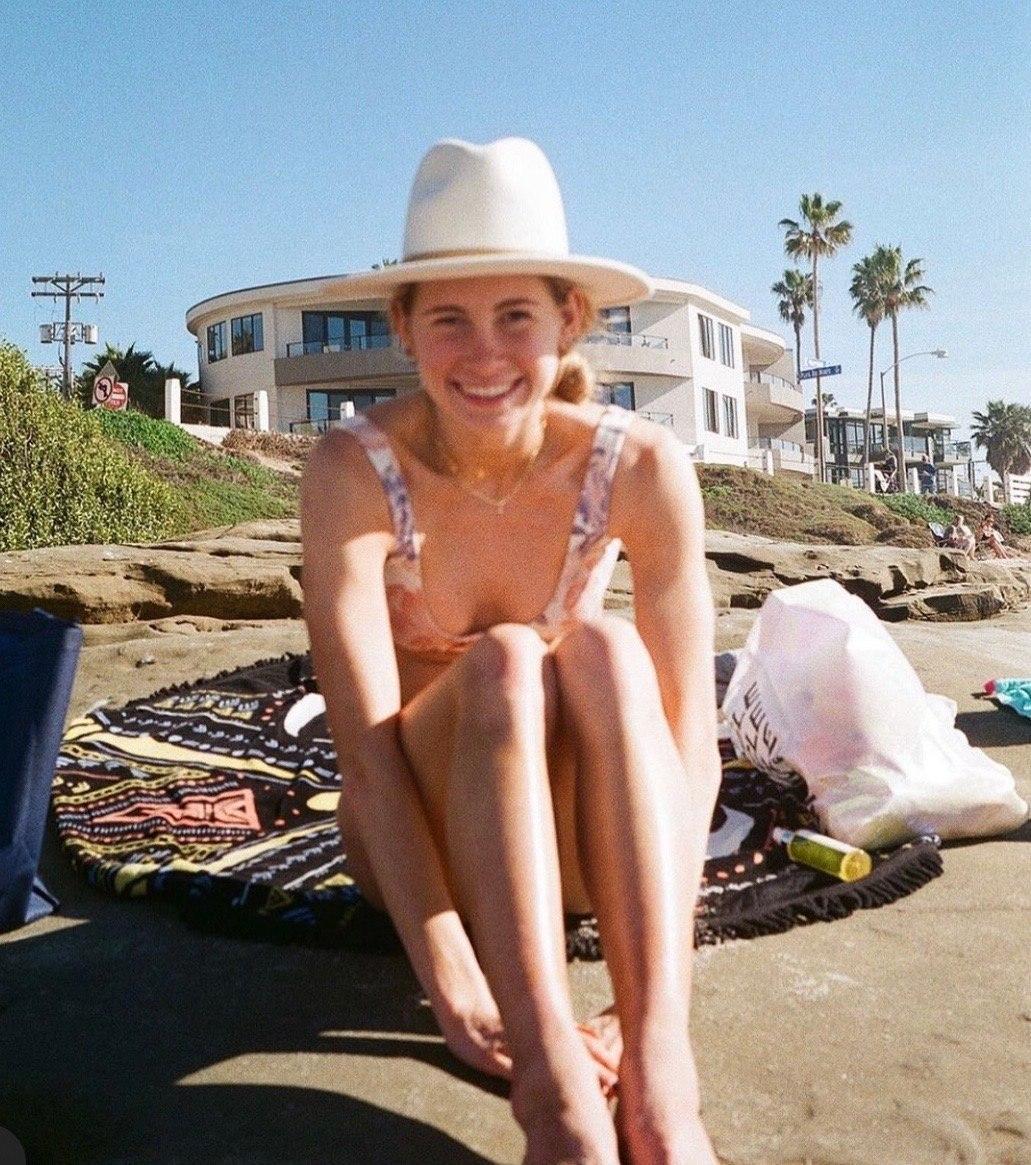 Morgan is a student at the University of San Diego majoring in Business Administration and minoring in Entrepreneurship. Not afraid to run a 10k or test out a new product for review, Morgan is our go-to for all things spirituality, health, wellness, and the hottest spots to check out in Denver and San Diego. Also a podcast junkie, Morgan can always recommend a killer listen ranging from the newest data on MDMA research to ways we can begin understanding the microbiome.