Founder Caroline Spiegel dropped out of Stanford to createthe audio porn site and app, Quinn.  This "forbidden Spotify" is a clean, yet sexy way to experience audio porn.
While attending Stanford University, Caroline continually found that there was a disconnect between what was being offered in the porn industry and what she truly desired to experience.  Quinn's goal is to capture the connection people experience during sexual acts of pleasure and recreate this feeling through audio- the feeling of being into someone, being desired, and having a safe place to explore and learn about pleasure and so much more.
Caroline expressed how vital it is that Quinn feels safe to its users; "it has to feel safe because if you feel unsafe or you feel like you're going to get a virus on your computer, or you feel exposed, like you're not going to be able to get turned on.  There needs to be a level of cleanliness and function.  On the other side of things, we want to maintain sex appeal.  Having a sexy platform that is fun and mysterious is so important in sex."
Quinn's platform offers categories including: daddy, co-workers, edging, lesbian, gentle, loud, loving, and so on.  They also offer playlists with titles such as "Best Orgasms" and "Male Moans."  Most importantly Quinn is creating a community, "let's talk about porn."
Quinn is tackling the way women understand and express their emotions in relation to sexuallity.   Many women struggle to find what words to use to express what they like or to express their fantasies in a way that's not weird or awkward but rather in a way that is chill and hot.  By taking them back to the basics, Quinn acts as a resource to teach women how to feel confident when expressing their sexual desires.
There is still a lot of uncertainty in the sexual wellness space, despite the movement and rise of sexual wellness companies.  We chatted with Caroline about the disconnect between how people are perceived and their sexual taste and preferences.  Something Caroline and myself have noticed is that if you are a more serious person, it is somehow assumed that you don't talk about sex.  And for the opposite is also true, the people who are very sexual are assumed to not be very serious.  Even women who talk about sex are often viewed as less smart.  
Ironically, what Caroline has found is that so many smart, interesting, and really accomplished people who are very interested in sex and curious about it, like to talk about it from a conceptual point of view.  
We love this point that Caroline makes.  Especially having interviewed multiple sexual wellness companies over this year.  The more we talk openly about sex, the more we can learn about ourselves, our preferences, and how to safely try and experience new things.  Having conversions about sex should be more common and open, for all.
Quinn launched their iOS App two months ago, with plans to launch an Android App within the next few months.  With a long term mission to sexually liberate the average woman, Quinn is creating an area where women feel ok to show up as themselves and explore their sexuality.  To interact with the platform, connect with other users, and use this platform to take control of their personal desires and fantasies in a sexy and clean way.
We are so inspired by Caroline's vision to sexually liberate women and her bravery to follow what lights her up and create such a magical platform that will change the lives of so many women.  
We asked Caroline for her best piece of advice:  "I feel like there needs to be more cheerleaders out there.  To whoever is reading this, just keep going, you got it. There are going to be highs and lows, but you just gotta keep pushing.  There is not one sure-fire way and you just have to keep going."
Do yourself a favor and check out Quinn – you won't be disappointed.  I mean, who doesn't want to have better sex or knowledge about their sexual desires?  Let us know what you think of this "forbidden spotify" and what you think of this overall sexual wellness conversation @StarterNoise.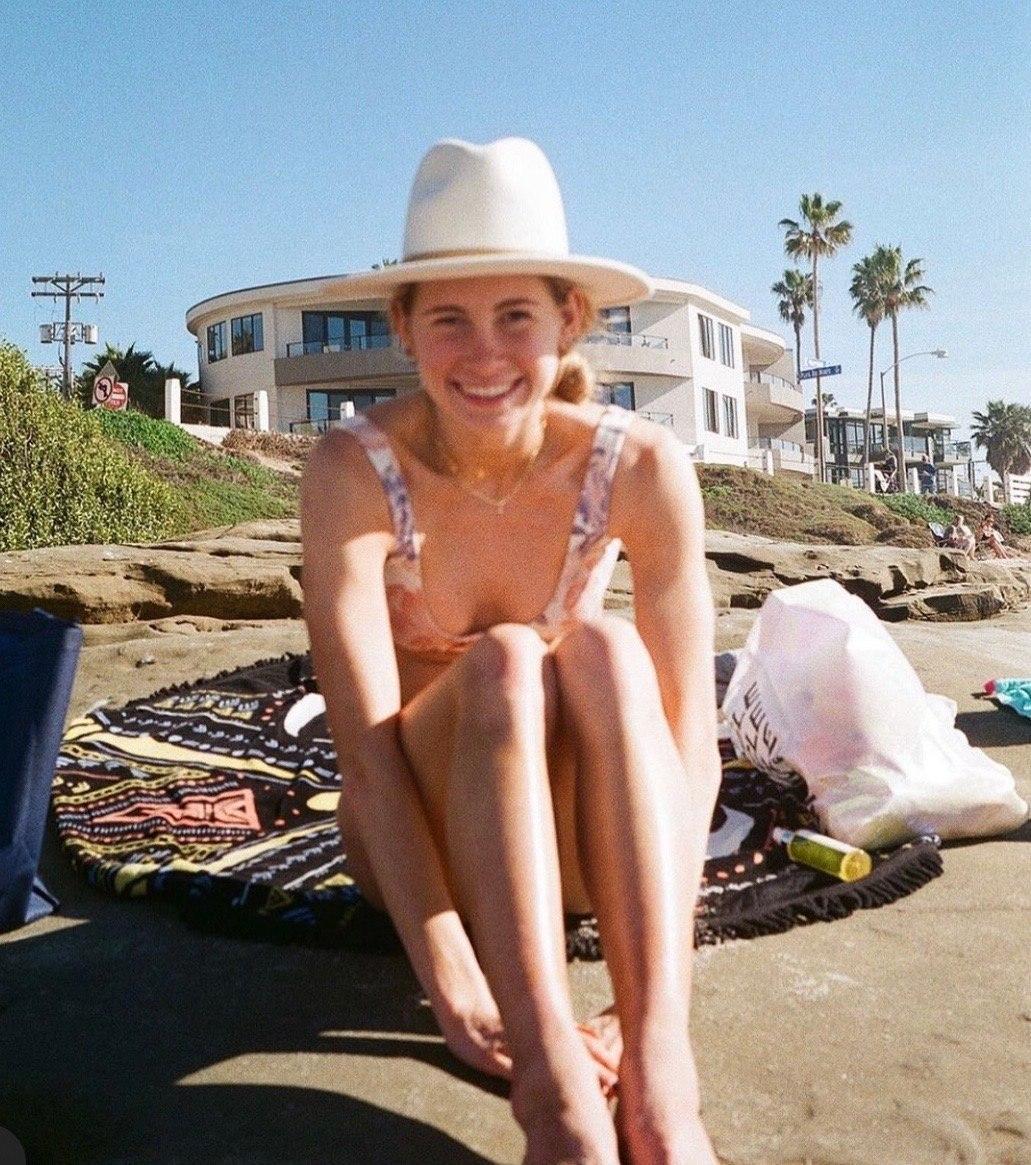 Morgan is a student at the University of San Diego majoring in Business Administration and minoring in Entrepreneurship. Not afraid to run a 10k or test out a new product for review, Morgan is our go-to for all things spirituality, health, wellness, and the hottest spots to check out in Denver and San Diego. Also a podcast junkie, Morgan can always recommend a killer listen ranging from the newest data on MDMA research to ways we can begin understanding the microbiome.