Founder Stories: Abe Shafi, CEO + Co-Founder of IRL
On average, US consumers spend 5.4 hours on their phones each day. 
We're more connected today than we've ever been, thanks to social media. However, we can also feel more isolated than ever before. In fact, according to a study conducted by Cigna, social media has a significant impact on loneliness, with frequent social media users significantly more likely to feel alone, isolated, left out, and without companionship.
Serial founder Abraham Shafi decided to develop IRL (In Real Life), a social calendar app with a goal to help users spend more time connected to the real world with the hopes of boosting their overall happiness. 
Then, the COVID-19 pandemic hit, and social distancing and mandatory stay-at-home-orders were issued, exacerbating loneliness. So Shafi pivoted—and went virtual. 
StarterNoise had the chance to sit down with Shafi to hear more about IRL and the founder's bold pivot.
*edited for length and clarity*
What is IRL's mission, and what inspires you to achieve it?
We see ourselves as the next meaningful social platform built around a content type that hasn't been verticalized yet. Instagram is for photos. TikTok is for entertainment. Twitter is for thoughts. LinkedIn is professional. But nobody's doing events—except for us.
Social platforms today focus on two things—what has already happened and what is happening live. So we created IRL as a future network—because it focused on things you could participate in. There's more inclusivity and less FOMO. 
When I was starting my career, I realized: whatever you work on, you become. One of the most essential things in my life are relationships—connection with friends and family. Deepening connection with people—one of the core things that makes us human—was something I wanted to get behind. And that's IRL.
Pre-pandemic, IRL events were physical events often in venues. But it looks like COVID-19 actually expanded IRL's opportunities for growth, and you pivoted to virtual events. Can you tell me more about that pivot? 
The move to virtual events is pretty easy because we're just a platform built around what you could do and who you can do it with. An event is just something with a date, time, and location. More traditional, previously in-person events can exist on IRL, and events on IRL can be larger-scale, like a TV show release or an album or sneaker drop. 
Our events can be anything. And our selection of events has actually never been bigger. There's so much content now because musicians, artists, and comedians aren't performing live, but they all still want to be entertaining people.
IRL just announced that it has raised $16 million in Series B funding led by Goodwater Capital with participation from Founders Fund, Floodgate, and Raine. And you did this during a pandemic. CONGRATS! What has your funding journey been? What changed most when trying to train during a pandemic?
I'm very grateful to have a really badass set of investors, like Goodwater Capital, Founders Fund, Floodgate, and Raine. They're all tier-one Silicon Valley investors. 
A term that gets thrown around a lot in the Valley is antifragile—which really is the ability to get stronger when things are tough and crazy. They saw us growing even despite a pandemic. It became a really exciting opportunity for both them and us because when a crisis hits, you see who the winners are—the people who are genuinely providing a service. It's a win-win. We're providing value and building something meaningful at the same time. 
How have you been navigating COVID-19 with your employees? Is everyone working remotely? Are you offering your employees any support to continue company culture and wellness?
We were a remote-first culture before the pandemic, making it very easy to adapt since we were already there. The company's ethos is we want to live our mission—meaning we want to encourage people to go and be with friends and family and be wherever is most convenient for them at that time to connect. Oftentimes that isn't an office. 
We used to do meetups at least once or twice a year, usually in Hawaii, and we can't wait until we can all meet up again. In the meantime, we have weekly hangouts or weekly game nights—Among Us is a big one right now. 
What inspired you to become an entrepreneur?
My dad and his brothers moved here from Egypt in their twenties, with no money, and they couldn't really speak the language. They were pursuing the American dream, and they experienced it successfully. I grew up seeing that and seeing that anything is possible. I thought, "well, they could do it, I can do it too." There's freedom in making things. Your pedigree doesn't matter. It doesn't matter who your parents know or who you're connected to. If you make something and people like it, then you have opportunity. That's the American dream. 
When I was at Berkeley, I was in classes with like 100-200 people, and I'd think to myself, "How do I do things differently? I'm not standing out if it's a bunch of people competing for the same stuff. Especially when there are a million cool things to make." I believe there's so much opportunity in the startup world. When I dropped out because I had an opportunity to raise money for my product, the dean of my department said, "opportunities don't come around often. But school will always be here."
What's next for IRL?
I'm most excited about our Groups product. We've all been part of a group chat—one thing group chats don't have is a way to organize a schedule of upcoming things—so things get lost in memes and funny comments. 
We just launched a group calendar feature, which has group chatting. Anyone in your group chat can add an event, and you can see it as a thread on an actual calendar. It makes planning so much easier and more collaborative. I actually used it for my friend's birthday weekend. We had someone adding "brunch is here" and "drinks are here," and it was awesome. 
I'm obsessing over it. It's been absolutely blowing up with our user base.
Get a sneak peek of the feature below:
Download the IRL app on iOS and Android, follow IRL on the website, Instagram, and, Twitter, and LinkedIn.
Follow Abe Shafi on LinkedIn and stay stick with us at StarterNoise to hear more inspiring stories like this one.
Like what you read? Hear more stories from founders like Noah Gray, CEO & Co-Founder of Onda, and John Sherwin, Co-Founder of Hydrant.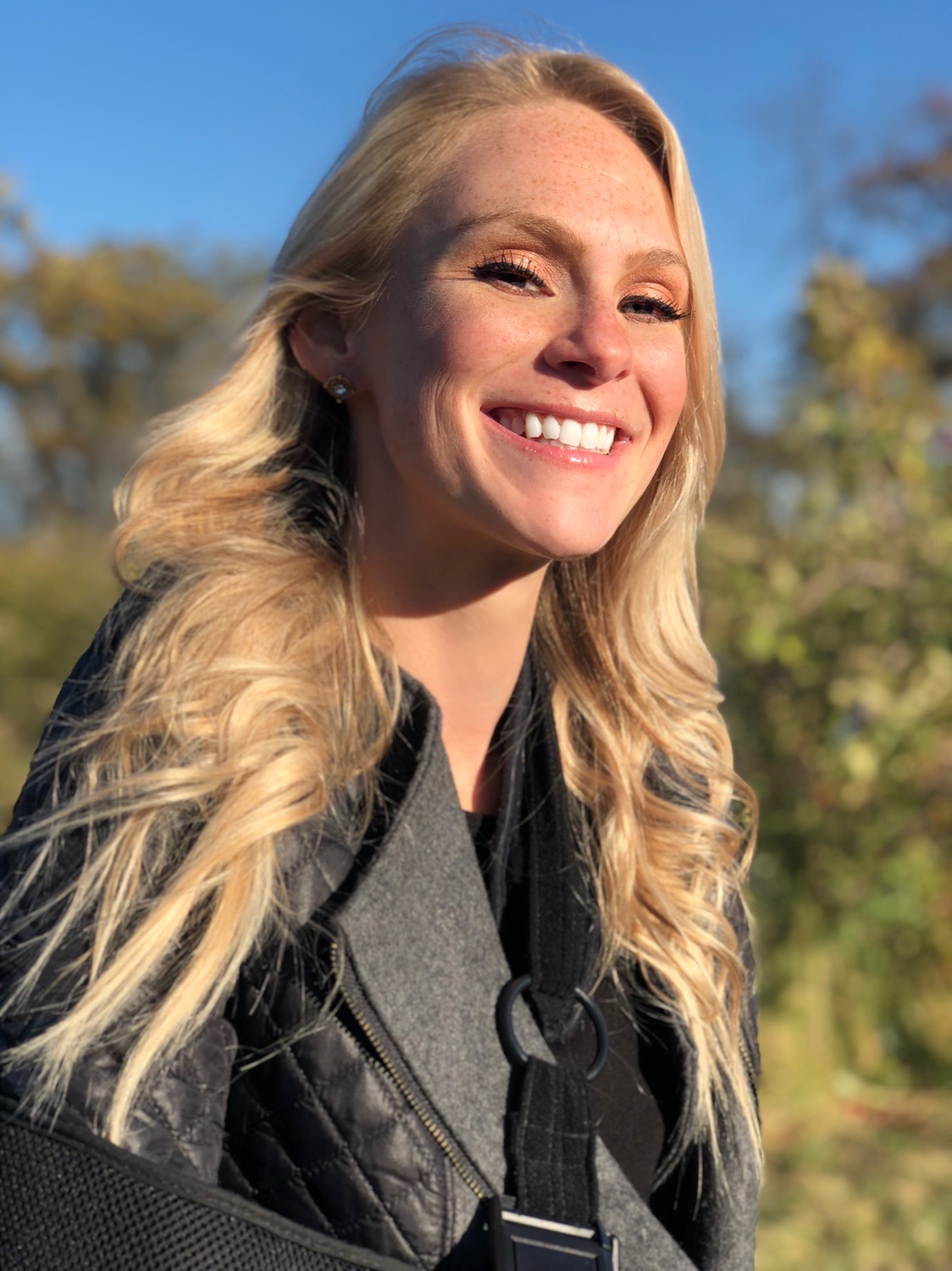 digital strategist | women's entrepreneurship founder | comedy writer
tech & startup expert | fantasy football disgrace | bee movie superfan | LA & MKE