Inclusivity in the sexual wellness category is opening a new world of possibilities that many of us have felt resistant or hesitant to explore.  Companies are standing up to educate consumers and create clean and insightful products.  Fortunately, we got to chat with yet another sexual wellness brand out of Australia, Frenchie.  Frenchie has done a remarkable job illustrating what a sexual wellness company should desire to look like in 2022.
While chatting with founder Shayne Mele, he shared that data suggests that 43% of Australian females were purchasing condoms; however no brands were marketed towards women.  In fact, many brands of the past have felt exclusive to men, and Frenchie wanted to delve deeper.  Inspired to create a brand that was inclusive and welcoming to any user,  Frenchie echos their belief that sex should be fun, natural, simple, and safe for all.
Shayne expressed that Frenchie placed an immense amount of effort into making sure what they brought to the market was fun and edgy.  Conversations around sex can be intimidating, but Frenchie wants to make it the fun topic it can be.  The name Frenchie comes from the idea of romanticism, being lovers and taking the intimidation out of sexual exploration and well being.
Frenchie has three pillars to their products: personal care, sexual wellness, and pleasure and play.  Some of their goodies include Oui Oui Personal Wipes, Frenchies naturally hypoallergenic personal cleansing wipes made from 100% biodegradable bamboo, water and soothing aloe vera.  Oh La La Love Lube, a natural, water based aloe lubricant.  And if you're ready to meet your new mon cherie, The Double Entendre is a dual motor, flexible internal & external vibrator.  The Double Entendre's unique bendable shape has a smaller head at one end for internal G-spot pleasure and a larger profile at the other end for clitoral stimulation- giving you double the pleasure. 
Le Journal is Frenchies' cheeky educational blog that we are loving.  Ultra sexy topics such as How To Effectively Stimulate The Clitoris, 4 Ways Audio Erotic Sex Stories Can Improve Your Sex Life and What To Expect At A Sex Party.  A core part of Frenchie is producing high-quality and educational content.  They work with professionals to write articles answering certain questions they receive from their customers.
We couldn't pass up asking Shayne for a bit of advice for our audience, "have patience, don't get down if things take longer than expected … be persistent," he shared.  Frenchie certainly seems to be on the right track towards creating a fun, clean, and educational brand.  Let us know what you loved @StarterNoise.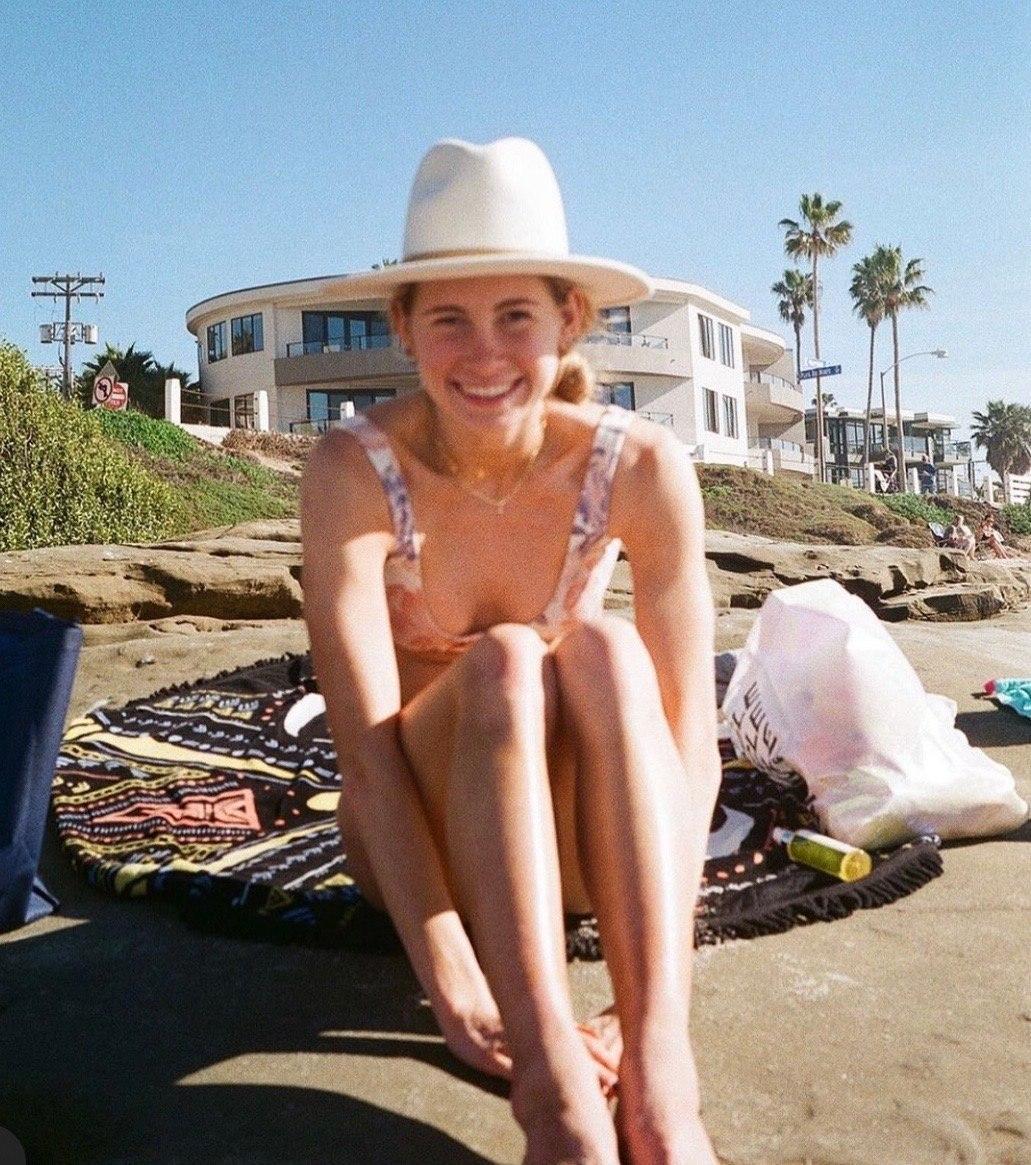 Morgan is a student at the University of San Diego majoring in Business Administration and minoring in Entrepreneurship. Not afraid to run a 10k or test out a new product for review, Morgan is our go-to for all things spirituality, health, wellness, and the hottest spots to check out in Denver and San Diego. Also a podcast junkie, Morgan can always recommend a killer listen ranging from the newest data on MDMA research to ways we can begin understanding the microbiome.