"I think I just interviewed a celebrity."
That was my first thought after my Q&A chat with Dawn Dickson, CEO of PopCom, an automated retail company that uses facial recognition, A.I, and blockchain technology to help retailers collect valuable customer insights. 
Dawn Dickson is recognized as one of the nation's top entrepreneurs on the rise. And with good reason. If you simply skim her Twitter, you'll see that she's winning awards and accolades almost every day. 
A serial entrepreneur with close to 20 years in the industry, Dickson has launched four cash flow positive companies since 2002. 
In 2019, she became the first female founder to raise over $1 million in crowdfunding (CF) investments, an amount that eventually reached the $1.07 million CF maximum.
She's the founder & CEO of Flat Out of Heels, rollable flats for women to get relief from painful heels endorsed by a slew of celebrities. 
She co-owns vegan restaurant Lifestyle Cafe, a Columbus, Ohio-based restaurant created for a diverse and growing neighborhood in need of plant-based options.
She consults. She speaks. She writes. She teaches. She leads. And she has established herself as the authority on crowdfunding and "micro-angel investing."
I had the privilege of speaking with Dickson to hear about her "Jedi mindset" and learn more about her mission to bridge the gap between VC and everyday people.
*edited for length and clarity*
For those who don't know, what is PopCom? 
We are a technology company that develops software to revolutionize automated retail. It's software that makes vending machines and kiosks and lockers smart.
In April 2019, you became the first female founder to raise over $1 million in a regulation crowdfunding campaign. Then in May 2020, you and your team member raised the legal maximum again for a total of $2.3M from crowdfunding.
You've emphasized the importance of raising capital in that way to build intergenerational wealth in often overlooked communities. And you're aiming to bridge the gap between VC and everyday people. And you've spoken about how micro-angel investors are a vehicle for that by means of leveraging the power of small checks. Can you tell me a little bit more about that?
So I coined the phrase "micro-angel investors," and to me, those are people who make small investments from $100 — $4,999. These people are generally non-accredited investors. To be an accredited investor, the SEC requires you to have a net worth of $1M, or an annual income of $200,000 or more for the past two years — $300,000 in combined annual income for spouses. Anyone that could not meet these requirements is a non-accredited investor– so, only about 10% of Americans.
Although the SEC was trying to protect investors from losing money, they made it impossible for the non-wealthy to get in on early-stage investments. It also made it hard for businesses without access to high-end angel investor networks to raise money which is the reality of many Black founders.
Black people were also left out of the opportunity to have an inheritance because of laws preventing us from even owning land or having money, and, of course, not being able to invest since the Securities Act of 1993 law was passed that limited who could invest in deals. 
I wanted to open my company up and give people opportunities they haven't had since the beginning of the 20th century. That's how you can really create intergenerational wealth. 
Startups often do a "friends and family" bootstrapped round. But, as you've noted and as historically proven, Black founders have often been at a disadvantage here. Can you tell me more about the role that bootstrapping plays in fundraising?
Really, the bootstrapping round is a launchpad for the investing that begins in a company. It's using your own money or getting money for close friends and family for fundraising. And if you don't have close friends and family with disposable income, where do you go?
Tell me more about your mission with crowdfunding. 
I'm an expert in crowdfunding. Crowdfunding empowers not only entrepreneurs that wish to raise money, but it also empowers everyday people like myself to become investors. I want to help people understand the importance of not only being able to raise that money, but where it came from, and the laws that were put in place to keep people out for such a long time. 
While some industries are hurting due to COVID-19, there are some that we've started to see flourish. I'd imagine that social distancing is validating PopCom's purpose and contactless vending and retail in general. What has growth looked like for you, and in what way has COVID-19 affected PopCom?
COVID has changed retail very significantly. People want to automate as many things as possible. That brought more attention to the automated retail industry in general. We build software for the industry, so it's increased in demand. I'm so excited that the industry is receiving more visibility because, so many times, people told me that the industry wasn't growing or wasn't large enough for an investment. So it's bringing things to the forefront. 
What advice would you give to younger Dawn?
Even when it seems like there's no path forward, just kind of be still and see what presents itself. It's like the Jedi mindset, you know? 
I was watching Star Wars last night because I'm like, "what's the hype about this all these years?" The Jedi was faced with a problem, and he said, so calmly, "I'm sure a solution will present itself." And that's really the thing. You just stay calm and say, "You know what? It'll work out." 
What's next for PopCom?
Definitely getting our product out. Collectively, we've been working so hard on getting the product market-ready.
And for me, personally, just really positioning myself to continue to be the authority on crowdfunding. I want to continue empowering entrepreneurs to raise money, and for everyday people like myself become investors. 
I'm the expert in the subject of crowdfunding, and I want to spread that. 
What can the community do to promote and advance your mission?
People really turn up their noses at crowdfunding without taking a deeper look at what it really means. Look at how it affects the companies and implications for the cap table. It's really low risk. I raised 2.3 million from 4,800 people. Every single person made a significant impact.
Follow Dickson on Twitter, LinkedIn, Instagram, YouTube, and Medium.
Follow PopCom on the brand's website, Twitter, LinkedIn, Instagram, Facebook, and YouTube.
Like what you read? Read more stories from founders like Helen Chen, CEO & Founder of Nomad Homes, and John Sherwin, Co-Founder of Hydrant.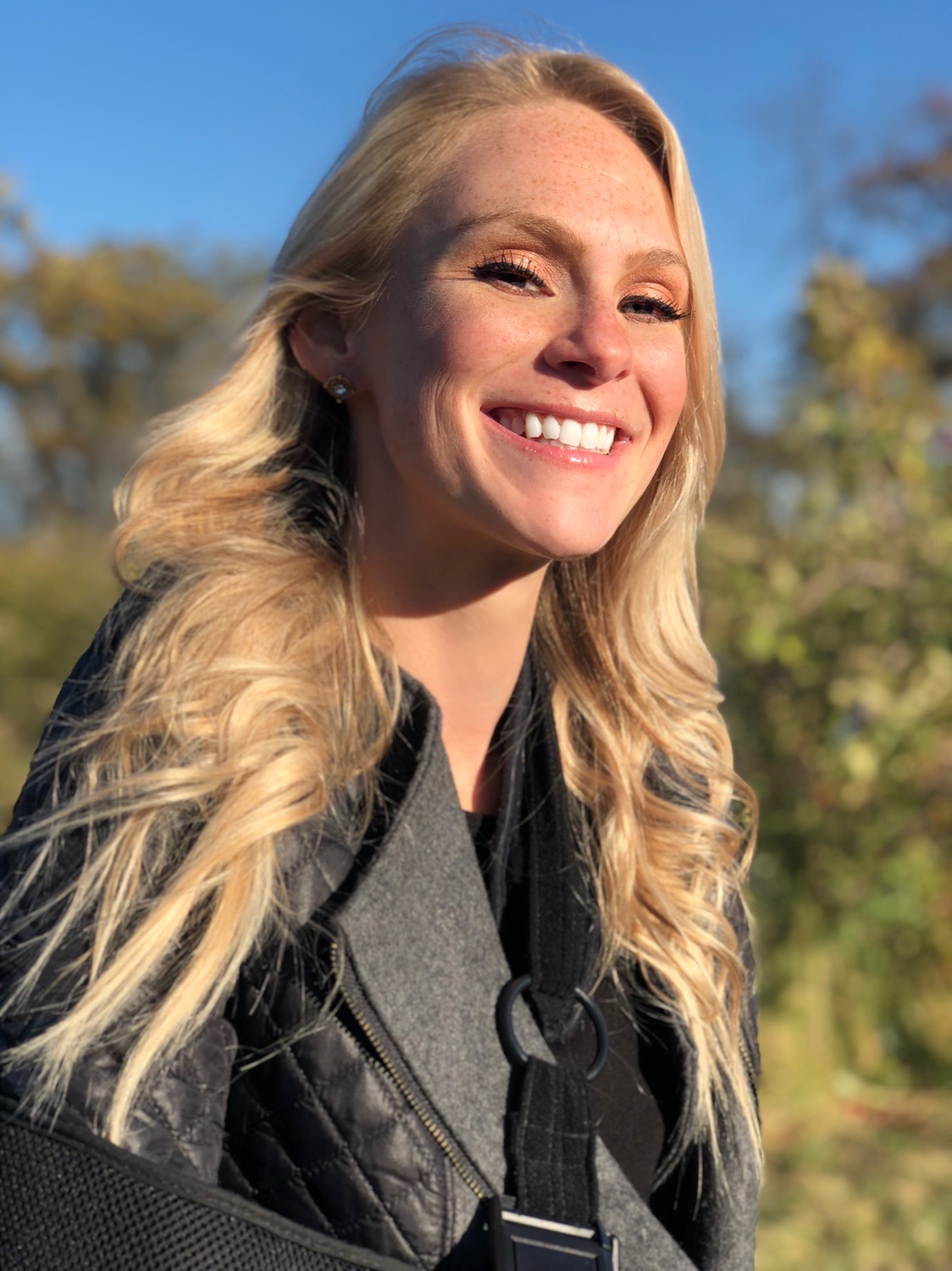 digital strategist | women's entrepreneurship founder | comedy writer
tech & startup expert | fantasy football disgrace | bee movie superfan | LA & MKE