No Shark Tank contestants have gained the attention (or capital) of the Sharks by showing what they deem as their "soggy bottom." But then, Terry Lin, Co-Founder and Chief Design Officer of Outer isn't like any other Shark Tank contestant. 
As a former executive at Casper Sleep and former Head Furniture Designer for the Pottery Barn, Lin is a powerhouse when it comes to product development, design, charming the Sharks into a $750,000 investment. 
Lin and Co-Founder Jiake Liu are revolutionizing the outdoor furniture industry- an industry that exceeded USD 18.15 billion in 2019. They've made outdoor furniture that is as stylish as indoor furniture, as comfortable as a mattress, and as durable as camping equipment. And to market the furniture, they've put a sharing economy spin on the retail showroom and created a "neighborhood showroom," (think Airbnb but for backyard outdoor furniture). 
I had the opportunity to sit down with Terry Lin to hear his story and how he and Jiake Liu are taking the outdoor furniture industry by storm (and got the inside scoop on what happens behind the scenes at Shark Tank). 
First of all, thank you so much for taking the time to chat with me. Let's kick it off with hearing Outer's elevator pitch. 
Every industry has a well-known consumer-facing brand name. If I ask you to name 3 car brands, you can probably do that right away. But when it comes to outdoor furniture, there isn't one big one that consumers recall. Maybe Pottery Barn or Home Depot, but they don't focus on just outdoor furniture – that was our big opportunity. We are trying to reimagine the entire outdoor living experience by improving the way consumers discover, shop, and live their lives. 
Terry, your background is impressive, to say the least. You've previously held positions as an executive at Casper Sleep, and you had previously been head of furniture design for the Pottery Barn. What had you learned in those positions that helped propel Outer's growth? 
I think my past experience has given me a unique perspective on retail as well as product development. Pottery Barn has tens of thousands of products. You have to move fast to get stuff pumped out, so it has to be pretty formulaic. But then you miss the innovation aspect. Then there's Casper, where they have less than 10 products, focused on designing the best thing for this one specific area. Seeing the whole breadth of how product development works really informed our design approach, product development, and retailing. 
Correct me if I'm wrong, but I see that 30% of each chair is made up of recycled materials and about 100 plastic bottles and is 100% recyclable. Terry, was the environmental impact in front of mind for you while ideating the products? 
100%. With everything we design, we are solving for 4 words: sustainability, protection, comfort and durability. We're also about to launch PET rugs, which are made 100% of recycled plastic bottles. For every product we launch, there will be a big component of sustainability. 
Of course, I have to ask about your appearance on Shark Tank! What was that like? 
[laughing] It was like a black hole for me! It's so much adrenaline pumping. You walk in and the only thing the sharks know is "this is Jiake and Terry." They don't know anything about the brand. So you have a minute and 45 seconds to get them interested in whatever you're trying to sell and get them to invest. Afterward, Laurie Greiner's husband showed pictures on his phone that he took of the sharks trying out the sofa. I was like "oh did they get to try it out before we went in?" Nope. I forgot that they actually interacted with our furniture! I just remember I spoke, they asked questions, we answered. 
Outer grew 20x this year and has a cash flow positive status as a company. Considering the economic impact of the pandemic, how have you managed to achieve this level of growth? 
We went from zero to 60 in around April of 2019. 2019 really was about getting our story out there, planting seeds for growth in 2020. Then the pandemic hit and they started talking about shelter-in-place. If it's not safe to go out in public areas, where are you going to go? Outdoors. If you look at search terms for outdoor furniture, it was around 50% higher than in 2019. And it just makes sense. If you're trying to have a safe space for you and your loved ones of course you go up to your backyard. And I think it's a lasting change that's happening. 
How has COVID affected your employees' wellness and what is Outer offering to employees to continue company culture and wellness? 
That's been a big piece that we were trying to figure out. We're doing things where we'll all order out on DoorDash and spend lunch on Zoom hanging out. We're doing competitions on Peloton, just connecting with each other and being honest with staying healthy. We've also talked about a perk where we pay people to be able to sign up for certain apps like Headspace. Mental wellness is important to take care of because no one is able to go to the gym. 
What's next for Outer? 
Right now, we're busy with our product expansion for 2021. Our product strategy is protect, grow, and explore. We are actually launching two new style sofas that are very similar and it's just like a little higher price point and a lower price point. And it's just a material thing. We're doing one in teak and one in aluminum, and I'm pretty excited about the design. And it opens up our demographic to have more in terms of price points and styles. We also want to be the destination for the outdoor lifestyle. We're going to be launching more products that help you actually create your outdoor lounge. We're dabbling in outdoor dining, rugs, coffee tables, all with sustainability in mind. 
Then we're going deeper in innovation. It's the little things that you might not think about. I'll give you a little hint – mosquitoes out and biting you is not comfortable. So we're looking at what we can do in terms of protection. Something you may not think of when you think of an outdoor furniture company. 
Are there any upcoming big announcements, news, or initiatives we can expect
Outer will be extending our product line with the launch of new eco-friendly outdoor rugs. This launch marks quite an exciting time in terms of growth for the brand as this news comes off the heels of our seed funding announcement in which we raised $4.3M in funds, and this also marks the first product debut outside of the Outer sofa.
All StarterNoise readers can use code LABORDAY400 for $400 off all sofa configurations. The sale runs Aug 31- Sept 7!
Follow Outer on its website, on Facebook, Instagram, Pinterest, Twitter, and check out their episode of Shark Tank on ABC.com!
Like what you read? Hear more stories from founders like Helen Chen, CEO & Founder of Nomad Homes, and John Sherwin, Co-Founder of Hydrant.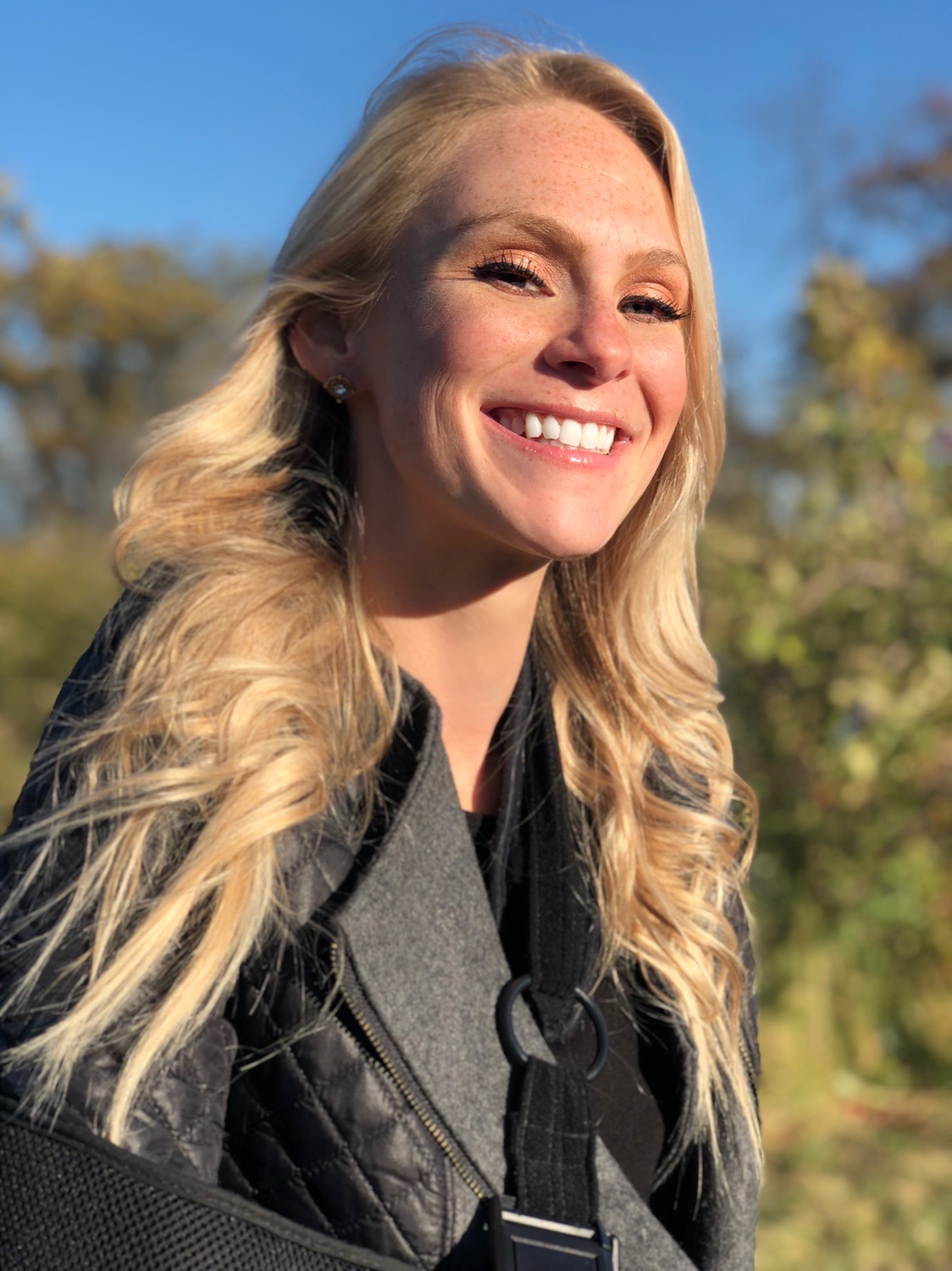 digital strategist | women's entrepreneurship founder | comedy writer
tech & startup expert | fantasy football disgrace | bee movie superfan | LA & MKE